Time's Up, an action plan and legal defense fund to fight workplace sexual harassment and inequality, also inspired actors and actresses to wear "Time's Up" pins in addition to the all-black attire.
But there was one notable exception to the dress code.
The Duchess of Cambridge, who wore black to the BAFTAs last year, showed up in a dark green Jenny Packham gown with a black sash. She accessorized with black heels, a black clutch and emerald jewels.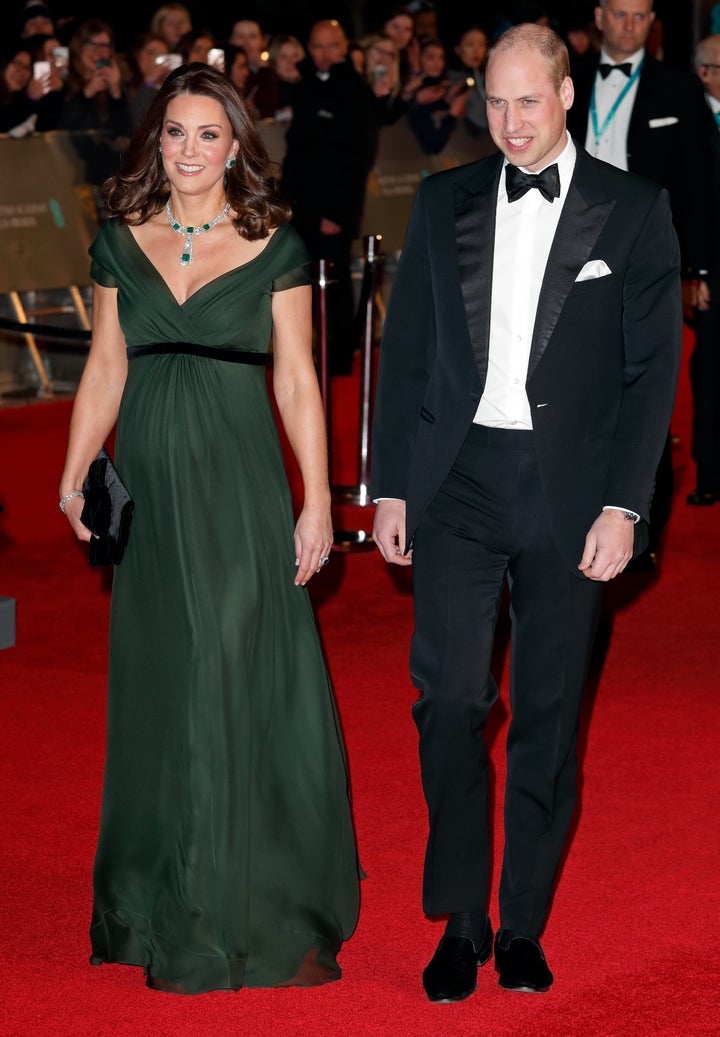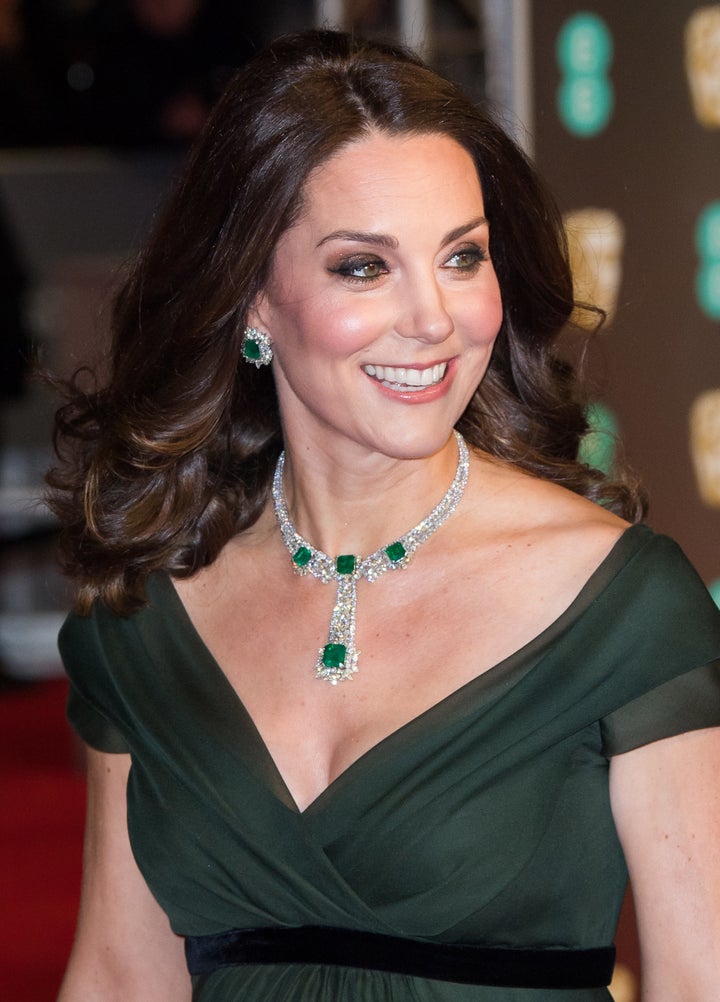 The duchess likely didn't wear black because the royal family typically shies away from anything that could show a political affiliation or bias. Kensington Palace had no comment when reached by HuffPost.
Some pointed to Kate's black sash and her emerald jewelry as a subtle nod to Time's Up. Many actresses wore emeralds to the Golden Globes a few weeks ago, likely due to their longtime history as a feminist gem with ties to the suffragette movement, according to jeweler Anna Sheffield.
"Emeralds have long been associated with divine feminine power — birth, fertility and creation — and often, they were associated with goddesses, like Venus and Umina in the ancient Peru," Sheffield said in a recent interview with Today.com.
She added, "They nod to the power and creativity attributed to females since the dawn of time, and evoke the reverence with which women should be treated."
Still, some people weren't happy with the Duchess of Cambridge's choice of dress, and argued she should've worn black as a show of solidarity.
Others defended her choice to wear whatever she wanted:
The duchess even found an ally in "I, Tonya" actress Allison Janney.
"I would never judge anyone's choice of clothing," Janney said. "She looked absolutely beautiful and I'm so happy for them that she's pregnant again. She's an extraordinary woman. And she can wear whatever she wants."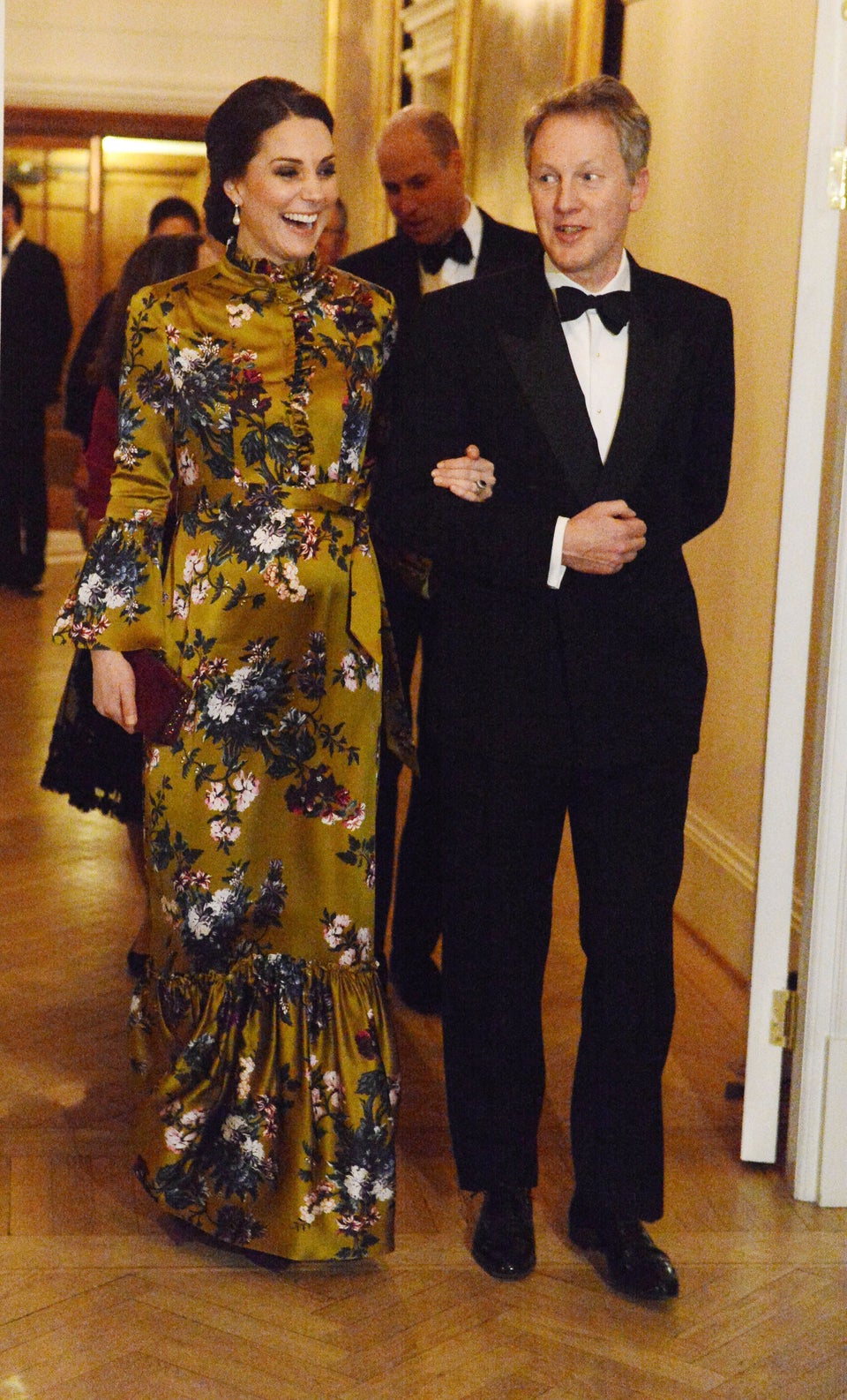 Kate Middleton's Best Looks From Her Royal Tour