Is 3-D printing all its quacked up to be? For one duck in Taiwan who's back on his feet thanks to a new 3-D printed brace, the answer seems to be a resounding "yes."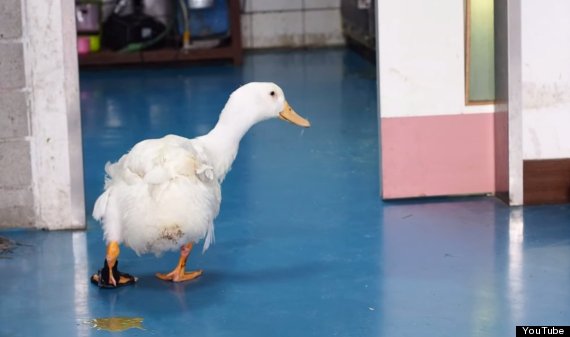 A few months ago, Quack Quack the duck was attacked by a dog and his left leg and foot were severely injured, leaving him unable to walk comfortably.
But veterinarians at the National Taiwan University Animal Hospital refused to give up on the poor bird. According to 3Ders.org, the doctors turned to a local hackerspace site, where they found Lung X Lung Design, a Taipei-based design and technology group that agreed to lend the feathered patient a hand.
The group soon started work on a customized 3-D printed brace for Quack Quack. The team, says 3Ders.org, first painstakingly created a 3-D model of the duck's foot -- a process that is said to have taken several attempts -- before finally printing out the finished brace (shown in the video below), complete with a little "shoe" that Quack Quack would wear on his injured foot.
When the finished brace was finally put on Quack Quack, the transformation, it seems, was profound -- and almost immediate. Initially struggling to find his footing with his new brace, the duck was reportedly back to top waddling form within 15 minutes.
(Watch the creation of the brace and Quack Quack's introduction to it in the video above.)

According to Taiwan's Apple Daily, animal rescue workers and animal welfare advocates in the country have celebrated the creation of Quack Quack's brace and his recovery as a big win for 3-D technology and its potential in helping animals with disabilities. However, they noted that the technology's full potential has yet to be achieved, as 3-D modeling and printing remains a time-consuming and expensive enterprise.
"The [creation of Quack Quack's brace] took about two months and cost more than $3,300," wrote Apple Daily. "Animal welfare groups say they hope the technology will become more popular and the cost more reasonable, allowing more animals to benefit."
Quack Quack's story is an example of just how useful 3-D printing can be for animals and their caretakers, wrote website 3Dprint.com: "Every year there are thousands of birds that get injured by vehicles, clothes lines, hunters or other animals. Many times they are injured to a point where they can no longer function correctly in the wild, and their caretakers are left with no choice but to put that animal down… [This story makes you] realize that 3-D printing can really be used for some great causes."
Related
Before You Go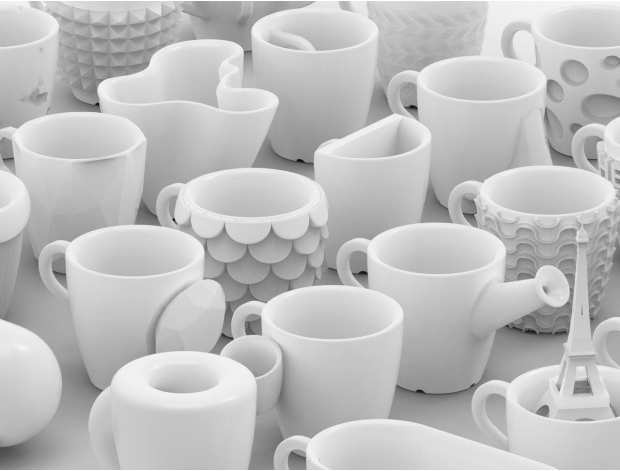 12 Awesome Things That Were 3D Printed
Popular in the Community