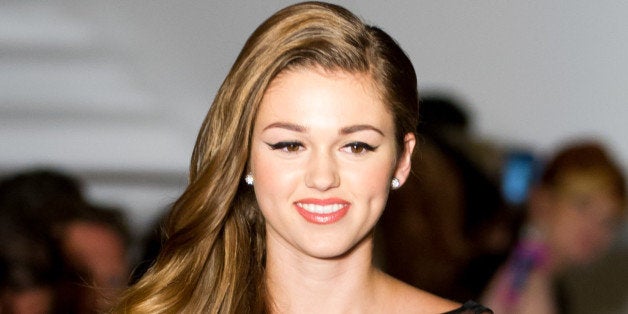 "Duck Dynasty" star Sadie Robertson traded in her casual Louisiana garb for a gown Monday night when she walked the runway at New York Fashion Week.
Robertson made her modeling debut on Sept. 9 in the Evening By Sherri Hill Spring 2014 show at the Trump Tower. The 16-year-old was a far cry from camouflage in a prim, polka-dot prom dress with black sequined bodice and sheer neckline. She was featured in the show after partnering with Hill to design a collection of prom dresses called Sadie Robertson Live Original.
"We're so proud and so happy about the partnership with Sherri Hill," the girl's mom, Kori Robertson, told Us Weekly. "She's been awesome. And they're a family business like we are, so we feel really great."
"Me and my mother and my grandma went to Sherri Hill's place and we all picked out 'daddy approved length," she told Fox News. "She also added a couple inches to some that we loved but weren't modest."
The teenage "Duck Dynasty" heir was a bit jittery before hitting the catwalk. "I've done small [fashion-related] things in Louisiana, but this is New York Fashion Week," Robertson told E! News backstage. "This is a whole new ball game!"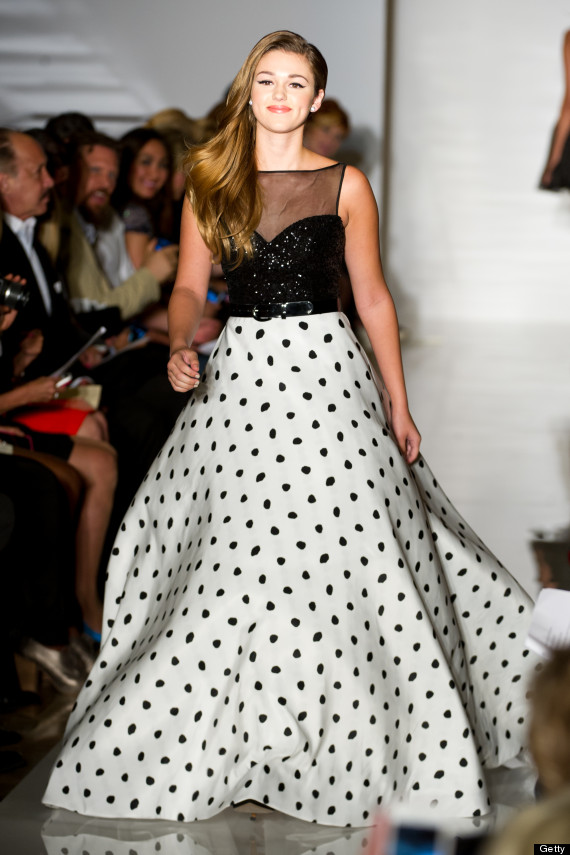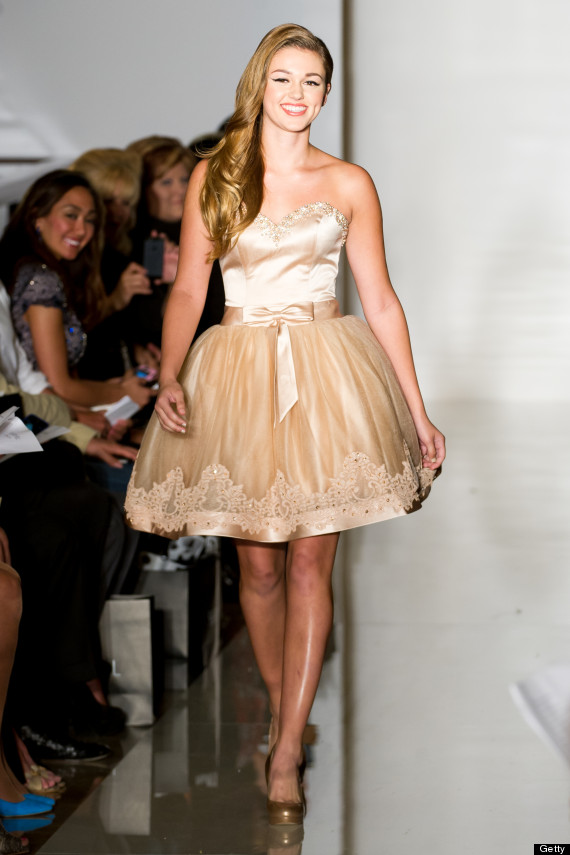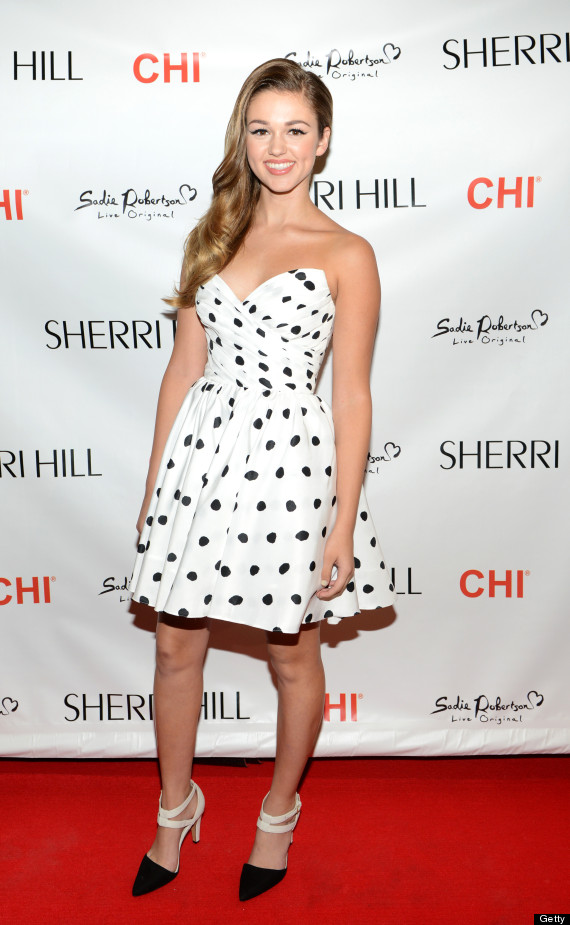 Usually the celebrities stay in on the sidelines: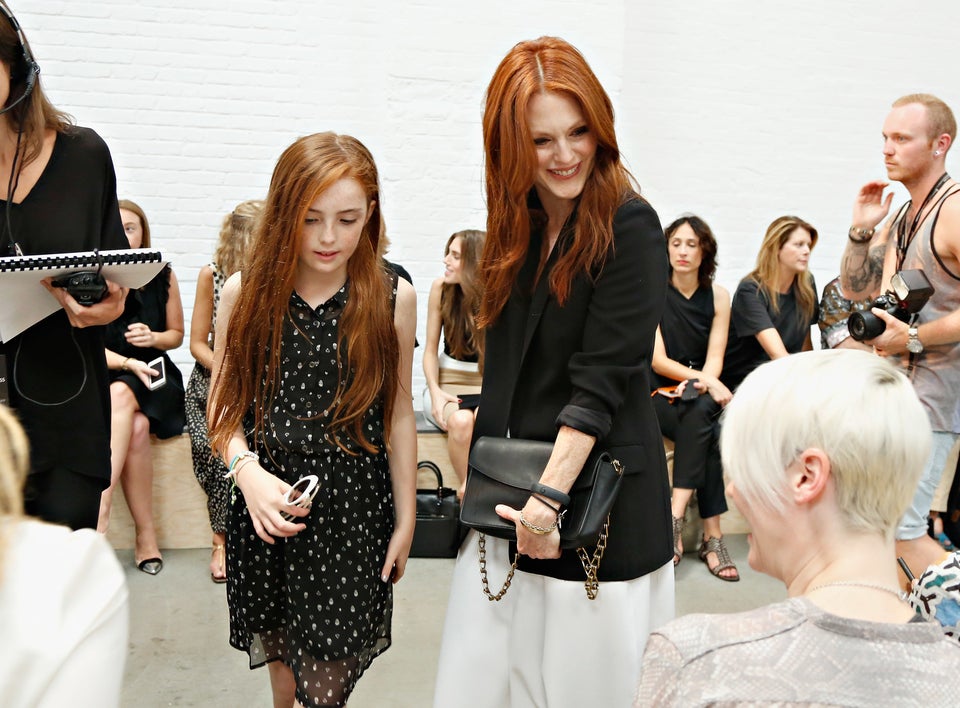 New York Fashion Week: The Front Row
Popular in the Community