"Duck Dynasty" star Jase Robertson is in New York City this week with his family to promote their A&E series. But his Big Apple trip had a sour moment when he was temporarily kicked out of his hotel.
The family sat down with Michael Strahan and temporary co-host Maria Menounos on "Live! With Kelly and Michael" Wednesday to talk about their reality show and what they've been doing in New York.
"You know, the first thing that happened to me at the hotel was I got escorted out," Jase said. "I think it was a facial profiling deal. ... I asked where the bathroom was and he said, 'Right this way sir.' He was very nice. We walked outside, he pointed down the road and said, 'Good luck. Have a good day.'"
"So I circled back around and my wife said, 'What happened?' And I said, 'I got kicked out,'" he added. "He just didn't know, and that's fine."
They apparently decided to remain at the hotel despite the misunderstanding.
The Louisiana clan, famous for their long beards and camouflage clothes, descended on Manhattan to promote Season 4 of their smash hit series, which premiered Wednesday.
Deadline.com previously reported the Robertsons got a huge salary bump for Season 4. They are reportedly raking in more than $200,000 per episode, divided between nine adults and 11 kids, which is about five time more than before.
Season 4 of A&E's smash reality hit, "Duck Dynasty," continues every Wednesday at 10 p.m. ET.
Check out the guys on "Live! With Kelly and Michael" below.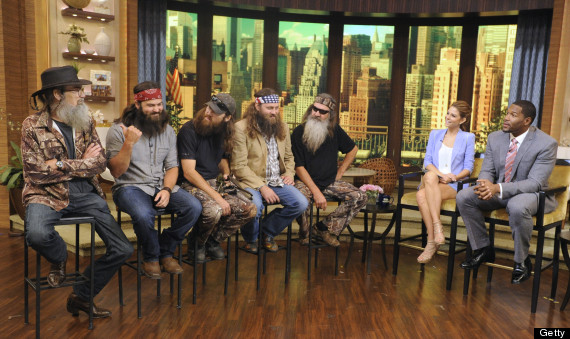 Before You Go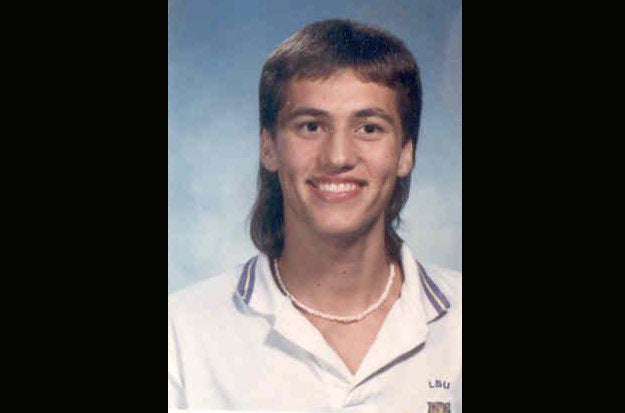 'Duck Dynasty' Stars Without Their Beards
Popular in the Community