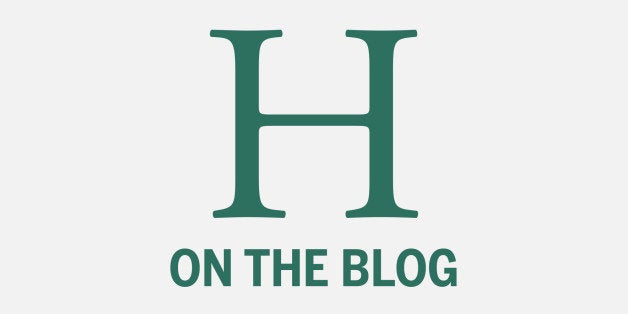 I'm certain that most of my Huffington readers know who Gustavo Dudamel is, but just in case you don't he is the 33-year Venezualan-born Music Director of the Los Angeles Philharmonic. In the five years he has been here, he has revitalized the orchestra and brought it to even greater heights of achievement and excitement. Once you have seen this curly-haired wonder conduct the musical ensemble with all of his body (and hair) flying about, you will forever understand why the L.A. Phil is now considered one of the world's greatest orchestras. Much of the credit for this sustained success must also go to a woman named Deborah Borda, who is the President/CEO of the organization. It was she who realized that bringing Gustavo to L.A. would revitalize the music scene here and was determined to win him from under the noses of larger and richer locations. She followed him from city to city, country to country, as he guest-conducted other orchestras....and finally wooed and won him for us. This all flashed through my mind as I sat on the stage of the Hollywood Bowl last week as Dudamel and Borda announced the program for this summer's Hollywood Bowl, the 93rd season for the L.A. Phil at the Bowl. Subscriptions and single tickets are on sale now for their classical, weekend spectaculars, sunset concerts, jazz, and KCRW's World Festival Series.
The fact that Joachim Spichal's PATINA RESTAURANT GROUP was also giving me tastes of many of the dishes available to Bowl patrons both in their restaurants there and in meals delivered to the boxes was a powerful incentive for me to be there. For many years I had a box for four on a classical music night at the Bowl, and as the food maven I was responsible for delivering the food. I would spend days shopping and cooking for my guests, finally wearying of that task when Joachim and his guys took over the catering operations 15 years ago and offered up delicious meals delivered to every boxholder. Each year they have enlarged and expanded upon the offerings until, this year, I realized that a trip to the Bowl can be as much for the food as for the music. I have spent time exploring the 17 unique food outlets located in the historic performance venue. Wow, it was a revelation. I realized that they have captured the essence and excitement of the local culinary landscape with all their food places. Especially intriguing was the new full-service alfresco Wine Bar....it's perched above the main entrance to the box seats. New this year is an aperitif menu, vermouth, port and the like...as well as Shishito Peppers, Pulled Pork Sliders and Fried Chicken and Grits.
After entering the gates of the famed venue, you first see the Staccato pick-up window (where you can get new-this-year JBS chili fries, golden fried chicken, Thai chicken sausages, a Pool Burger (one-pound Angus burger stuffed with braised short rib, candied bacon, gruyere cheese and black truffle aioli), and veggie bowl options. Different picnic baskets are here for the hungry. Freshly-rolled sushi and dim sum from the Nishi Sushi Kitchen at Market West is a special treat, and you can proceed to the Rooftop Grill (where the tantalizing odor of mesquite-grilled meats will be incentive enough to order a juicy steak or slab of prime rib.) I asked to see some of the menu offerings for box seat holders...and saw some very enticing dishes... penne pasta puttanesca, , golden fried chicken, and platters of farmhouse cheeses and meats. You can order all at www.patinagroup.com/bowl or call (323) 850-1885...order by 4 pm the day before your concert.
I had a chance to talk to Dudamel for a moment, and he said that he was very excited about conducting two great Italian operas this summer: Pagliacci & Cavalieria rusticana on July 27th. He mentioned that he had taken a month off this year to write a film score for a small independent movie and I promised to review it. Both he and Deborah raved about the international tour the orchestra just concluded, a huge success. We all looked out in wonder at the empty Bowl, and someone noted that all the benches had been replaced. Deborah said they deliberately were not painted, so they would slowly weather in color. A new sound system is also in place. I so well remember coming here my first week in L.A. in the early '50s and paying a buck for a seat in the very last row. Gustavo said that he was looking forward to being a guest on opening night, June 21st, when Kristin Chenoweth and the Go-Go's will be inducted into the 2014 Hall of Fame and perform. Deb told me that Kristin is the 43rd person to be inducted into the Hall of Fame in its 15 years of existence.
We all marveled at the forthcoming July 4th Fireworks Spectacular, when the fireworks erupt over the shell. Steve Martin and the Steep Canyon Rangers, with Edie Brickell, will perform. I've already written here on Huffington about my excitement at seeing HAIR during one of its performances on August 1, 2 or 3, since I had actually attended its opening night on Broadway in 1968. (Can't wait to hear Good Morning Sunshine and Acquarius here.) Some other programming highlights during the 15-week season from June to September: the Playboy Jazz Festival will be here on June 14th and 15th; superstar violinist Joshua Bell on July 8th; the Empress of Soul, Gladys Knight on August 8th and 9th; Gloria Estefan øn June 25t and 26th, Yo Yo Ma and Leonard Slatkin on August 14th; and even a Beatles 50th Anniversary show on August 22nd and 23rd, with Dave Stewart as ringmaster. Of course, John Williams will do his wonderful movie score thing on August 29th and 30th with Seth MacFarlane as guest. Dudamel will be conducting an all-Beethoven program. My favorite guy, Herbie Hancock, is back as the jazz musical advisor and playing on August 6th. Jeff Katzenberg will be front and center when Dreamworks Animation celebrates is 20th anniversary on June 18th and 19th with Jack Black as host. (Should be a ball, with those film clips on the Bowl big screen)
See the Hollywood Bowl website for the full season calendar or call (323) 850-2000 for more info; Tickmaster is 800-745-3000.
As the sun goes down and the lights come up, enjoy one of the summer's most beloved traditions here at the Bowl. The pre-concert dinner, whether you bring your own or order from Patina, is a spectacular fun thing to do...I know, I've been doing it for many, many years. (And hope to continue for a long, long time.) So join me to hear The Age of Acquarius and revive your flagging spirits. Drink up, friend.
To subscribe to Jay Weston's Restaurant Newsletter ($70 for twelve monthly issues) email him at jayweston@sbcglobal.net.
REAL LIFE. REAL NEWS. REAL VOICES.
Help us tell more of the stories that matter from voices that too often remain unheard.