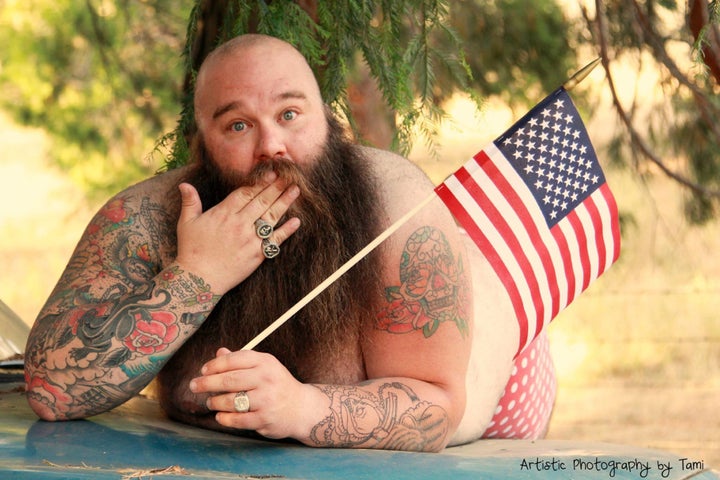 Last week, Joshua Varozza was just a humble bail bondsman in El Dorado County, California.
This week, he's a viral star, based on the reaction to a series of "dudeoir" photographs taken by his friend, Tami Bears.
Ordinarily, Bears specializes in wedding photos and boudoir photography for women.
On Monday, she decided to apply the techniques she uses when taking boudoir photos of women to photos of men, specifically 32-year-old Varozza.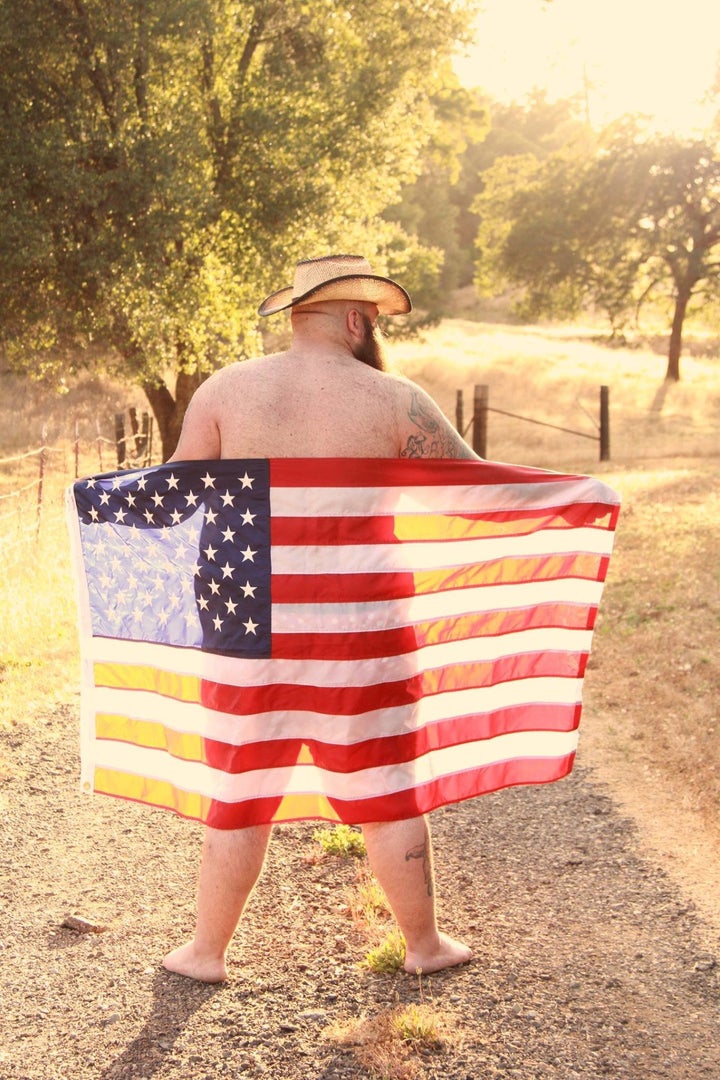 "My whole newsfeed has been depressing the past week because of the Orlando shooting and people who hate Trump or hate Hillary," Bears told The Huffington Post. "I thought, 'Let's do a spoof of pin-ups.'"
It's an idea she's had for a while, but knew not just any guy would be right for the modeling job.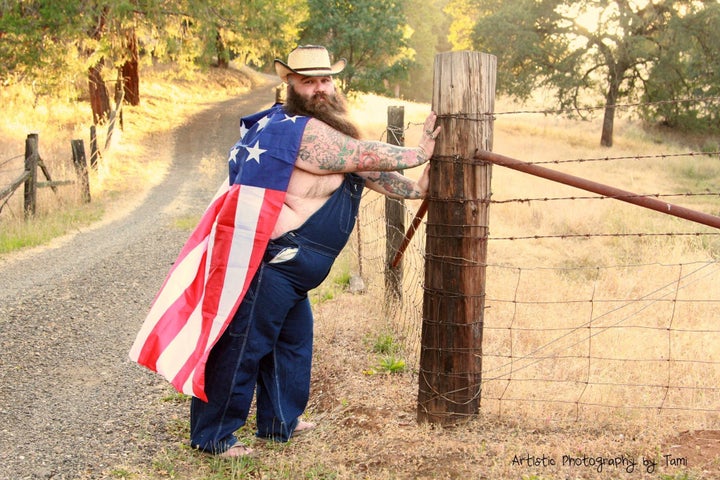 Bears was eventually inspired to pick Varozza, who has been a friend for a few years. 
"He's really funny and I knew he'd be the guy," she said. "And he was. There were times when I had to put down the camera because I was laughing so hard."
When Bears asked Varozza, he said yes immediately.
"I'd seen a few 'Dudeoir' photos and thought it would be a blast," he told HuffPost. "I told her I had a flag cape and she told me to just wear the overalls -- no shirt!"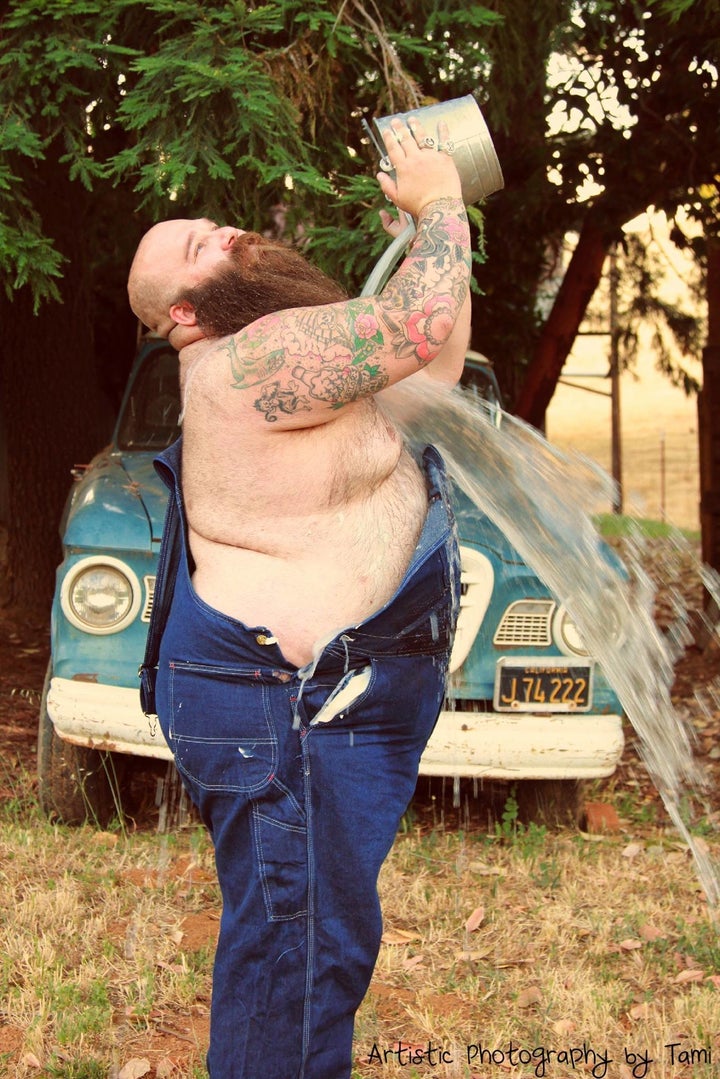 The photo shoot was finished in just 90 minutes.
"We went out for a beer afterwards and I offered [Joshuaf] a chance to pick the ones that he liked," said Bears. "He said, 'I don't need to look -- I like them all!'"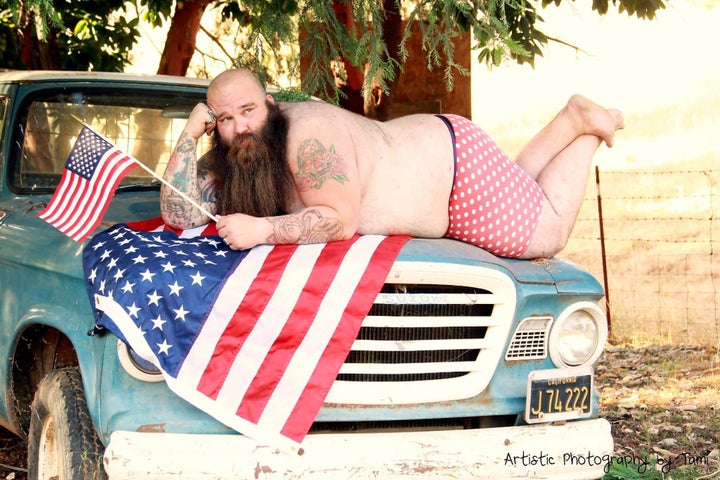 "I actually thought the only reaction I'd get was from my parents -- embarrassment," Varozza laughed. "But it's all been positive."
Except from maybe one person: Varozza's 13-year-old son, Tyler.
"He said, 'Dad, you're just a goofy old man,'" Varozza said.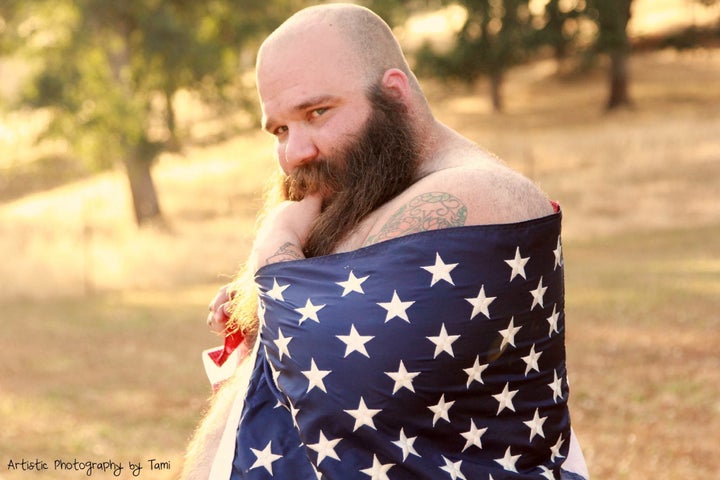 Bears and Varozza are so gratified by the reaction, they are thinking of doing a calendar.
"Honestly, I don't know how we'd go about doing that, or if the people who say they'd buy it would actually do it," Varozza said.
However, Bears said she's learned a lesson from her work with Varozza that she hopes to impress on other boudoir models.
"He helped me realize that confidence comes from inside," she said.
Calling all HuffPost superfans!
Sign up for membership to become a founding member and help shape HuffPost's next chapter
BEFORE YOU GO