Guys, if a woman cancels a date you should definitely, 100 percent not follow up with more than 20 texts, insult her intelligence or call her a "psycho."
To prove this point, Reddit and Imgur user Msmessyclean posted eight screenshots of a text conversation she says she had with a guy she matched with on Tinder "who seemed pretty normal at first" and explained that they chatted on the phone and set up a date to meet in person. In the captions on Imgur, she wrote that later he said things that made her uncomfortable. When he asked her if she was on birth control before even meeting her, she decided to cancel the date. Things did not go well from there.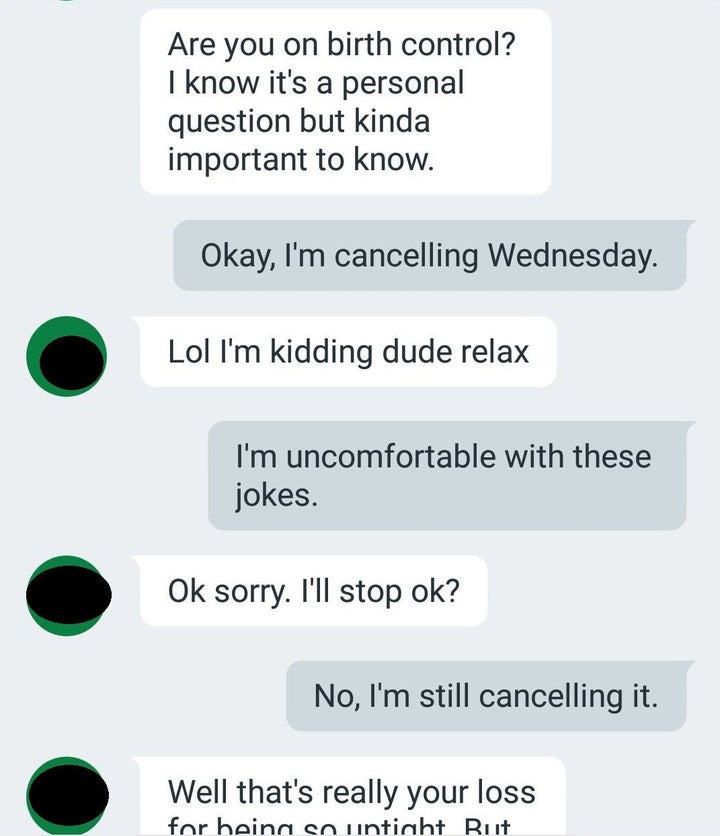 Msmessyclean wrote on Imgur that she received the texts during a two-and-a-half-hour period while she was at work. In that time, "Batshit Crazy Guy" (as she dubbed him when she posted the images) texted her gems like, "Call me immediately" and "You know I'm a doctor right? My brain thinks at a much higher level than yours or the average person."
Read more of the text exchange below.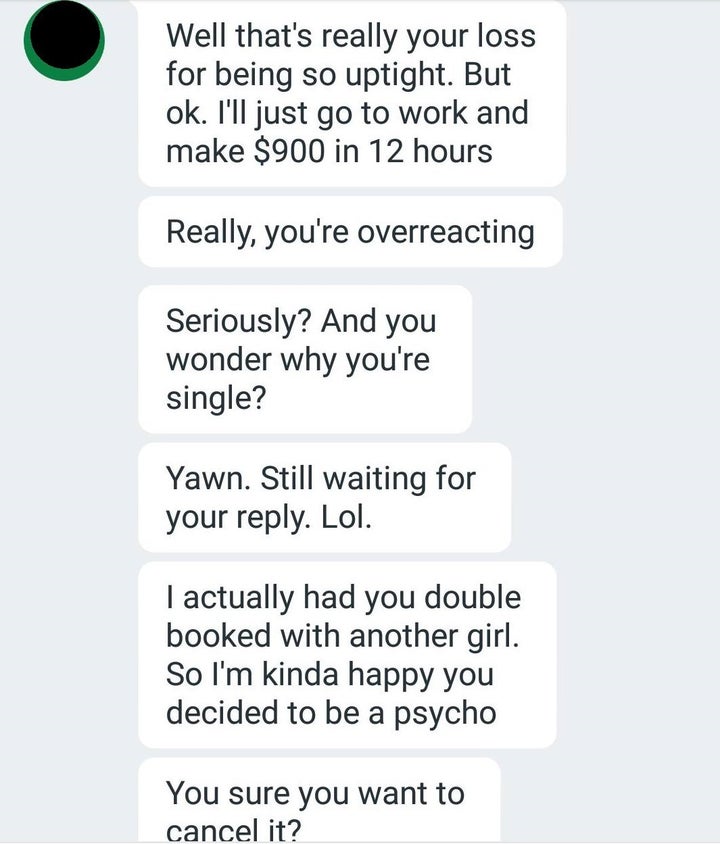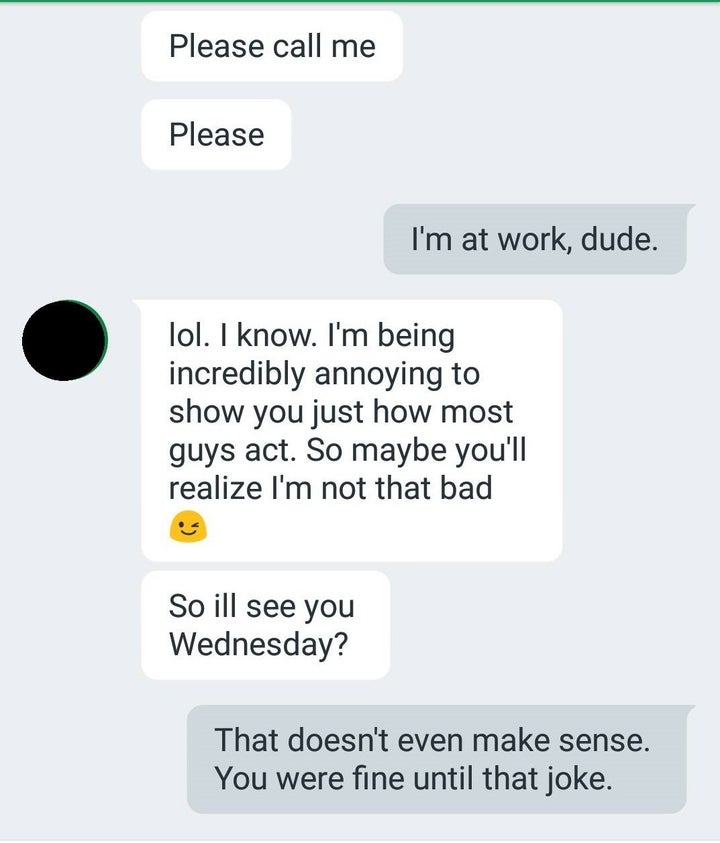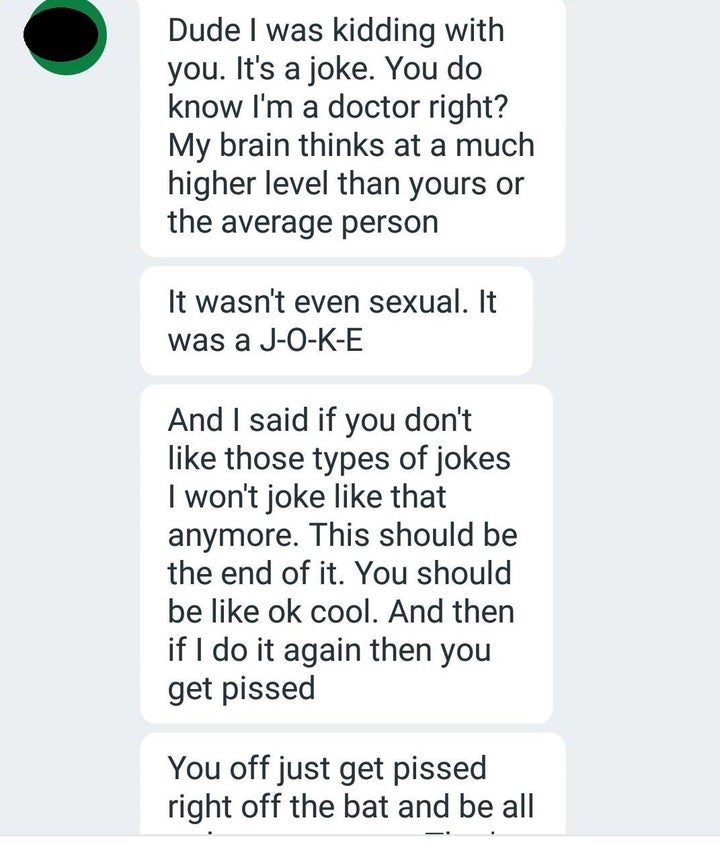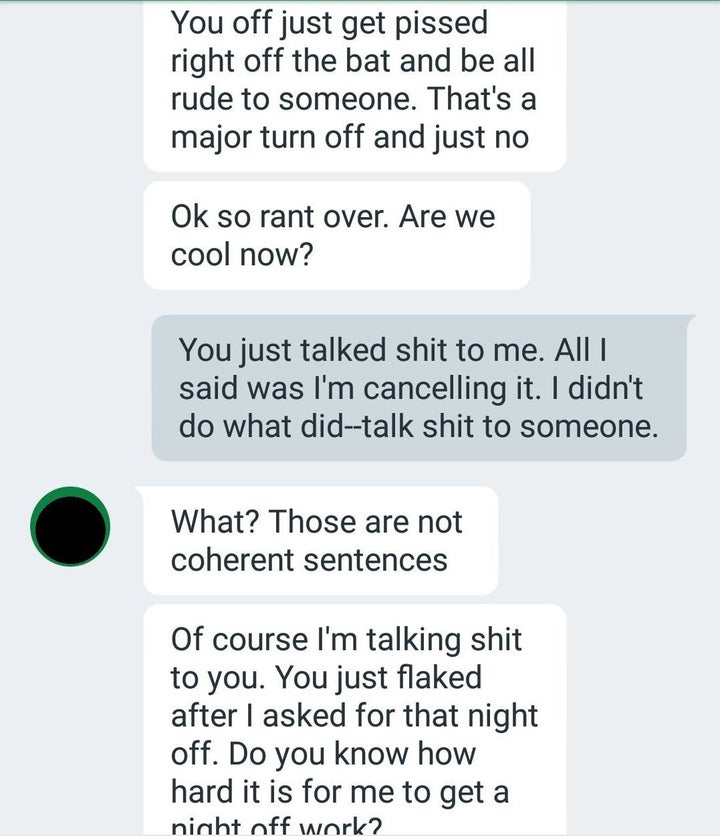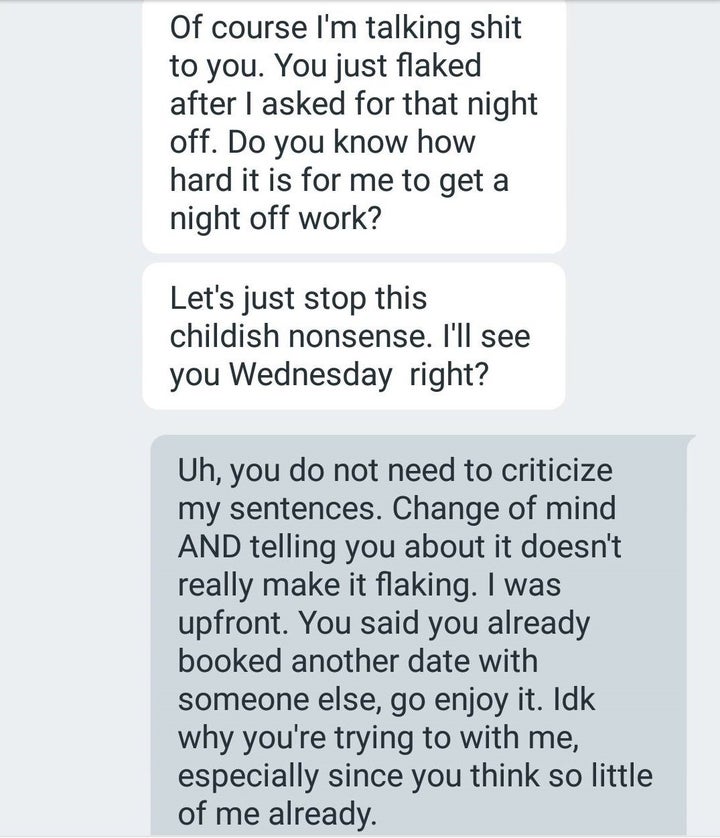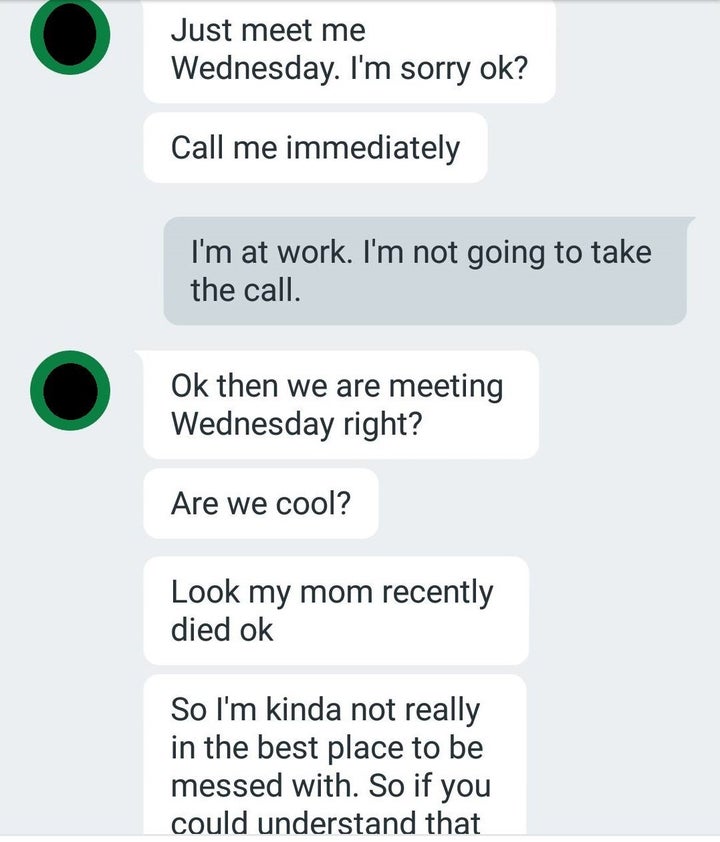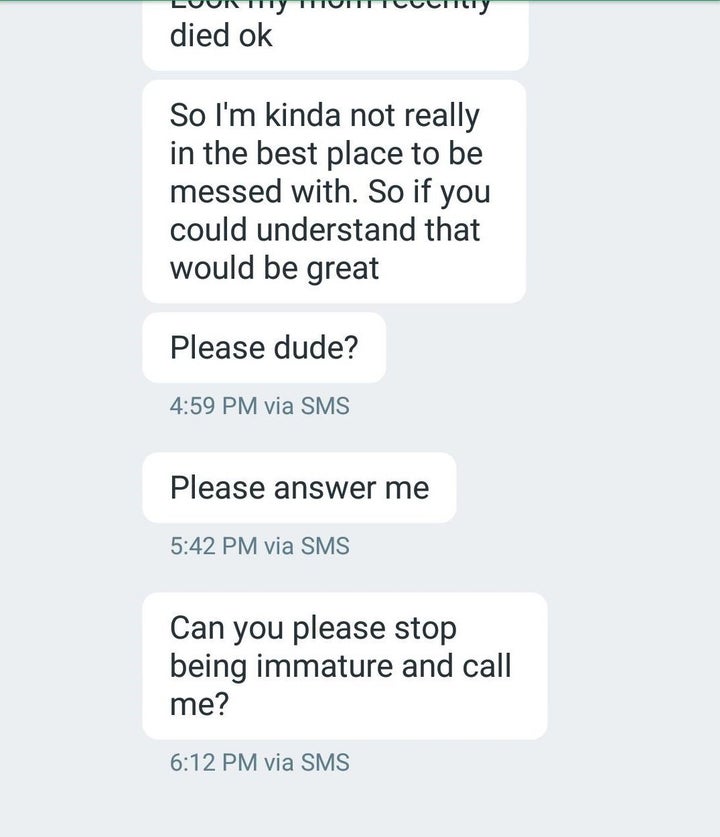 Msmessyclean, who said she is in her 20s, told The Huffington Post she has since blocked the guy's number, but that he has still tried to contact her. She decided to share the screenshots, which have been viewed more than 78,000 times on Imgur in two days, because she thought similar stories were "rare and exaggerated" before her conversation with this guy. 
"The reason for sharing is because it was hands down unbelievable, and that creeps like him do exist," she told HuffPost. "So it's important that people are aware of this kind of behavior and go with their instinct if they sense something is wrong or off. "
In other words, trust your gut. But also don't call someone a "psycho" if you get rejected.
BEFORE YOU GO
PHOTO GALLERY
24 Times Sexism Was Very Very Real In 2015