 With a motto like "there's always room for one more," we weren't surprised to hear that Michelle and Jim Bob Duggar of "19 Kids and Counting" are expecting their 20th child. The entire Duggar clan took to the 'Today' show to announce the exciting news to a shocked Ann Curry who was trying to wrap her head around the idea of such a full house.
Due in April, 45-year-old Michelle Duggar knows about the complications her age may place on her pregnancy, that's why she's putting in a good hour each day on the elliptical she was given for her birthday.
"I'm really in better shape than I've been in 20 years," she said.
So could this be the last child for the big family?
"I don't know how it happened," Jim Bob joked. "We didn't want to stop at an odd number."
The couple explained that this is the farthest apart in age any of their children will be. Their youngest and 19th child, Josie, was born in December of 2009.
"We are so excited," Michelle said. "I was not thinking that God would give us another one, and we are just so grateful."
So what's it like being pregnant for the 20th time? We have a feeling that the cameras will be there every step of the way to let us in on the chaos.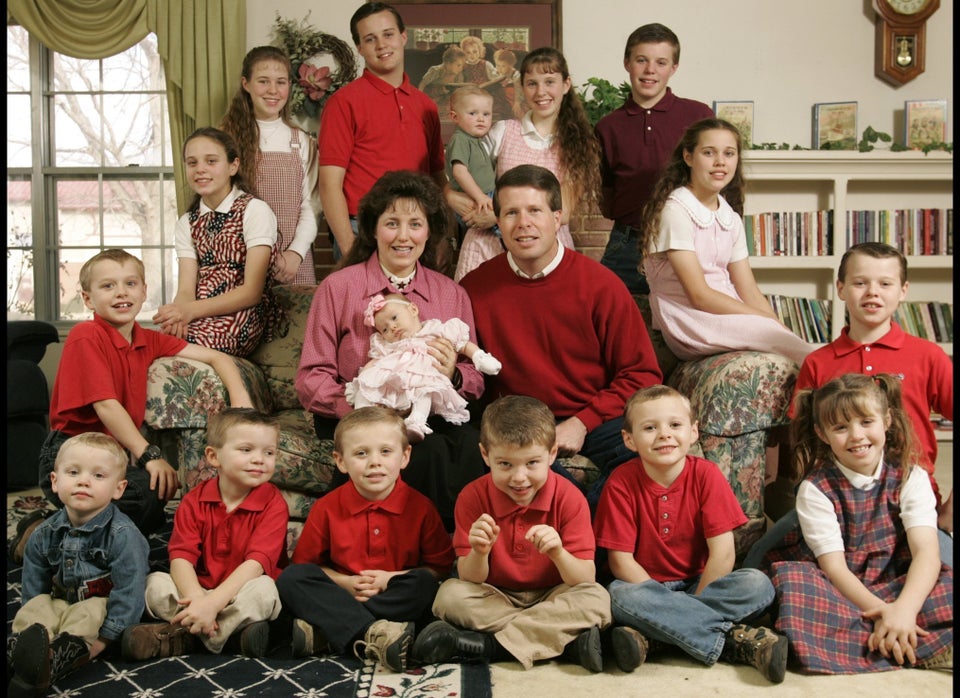 The Duggars

Related
Popular in the Community