The Duggars, a family known primarily for having had 19 children and a reality TV show, are still growing.
This time, however, Jim Bob and Michelle Duggar's eldest son has the big news.
The news made its way to Twitter after the show, with Josh stating the family is "excited and blessed."
Josh and Anna welcomed their second child, Michael, in June 2011, and their first, Mackynzie, in October 2009. They have yet to make public any names for their third, but the odds seem in favor of another name starting with "M."
However, Josh isn't ready to give away any spoilers just yet.
Duggar grandparents Michelle and Jim Bob gave each of their 19 children names that started with the letter "J." Their 19 kids span an age range of 21 years: the youngest, Josie, was born in late 2009; Josh, the oldest, was born way back in March 1988.
Despite the mind-boggling size of the Duggar clan, however, there are larger families out there. In 2011, for example, a Canadian couple welcomed their 100th grandchild into the world.
PHOTO of the Duggar family, taken in 2007 after the birth of Michelle and Jim Bob's 17th child: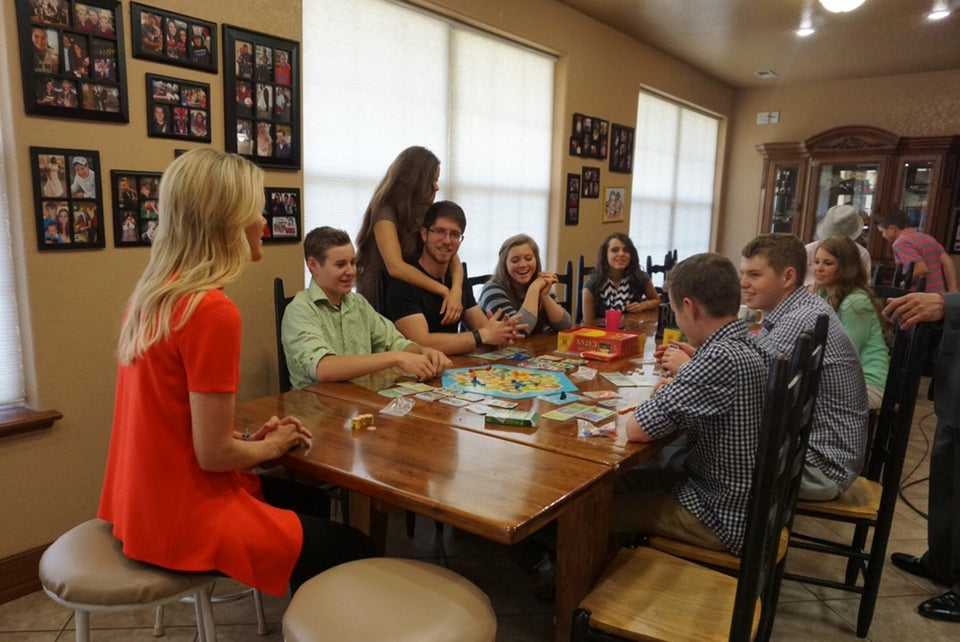 Photos Of The Duggar Family