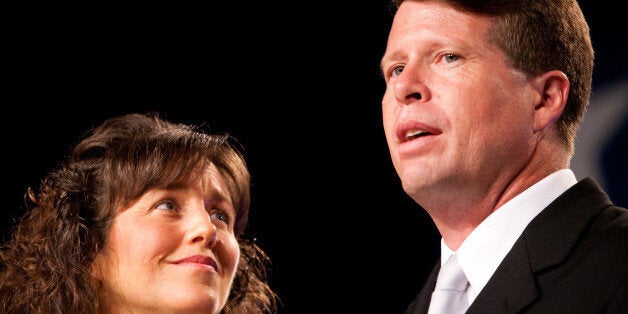 The home education program used by the Duggar family teaches disturbing, victim-blaming lessons about sexual abuse, a former student of the program says.
Shortly after news broke that "19 Kids and Counting" star Josh Duggar was accused of molesting five underage girls -- some of whom were his sisters -- as a young teen, documents about sexual abuse purportedly published by the Advanced Training Institute (ATI) began re-circulating online. The Duggars are actively involved with the conservative Christian homeschooling program, and People reports that ATI's parent organization, the Institute in Basic Life Principles (IBLP), runs the facility where Jim Bob and Michelle sent their son for counseling after they learned of the abuse in 2003.
One document, "Counseling Sexual Abuse," strongly suggests that victims are to blame for their own abuse. The guide instructs victims to ask themselves "Why did God let it happen?" and offers potential reasons like "immodest dress," "indecent exposure" and "being with evil friends."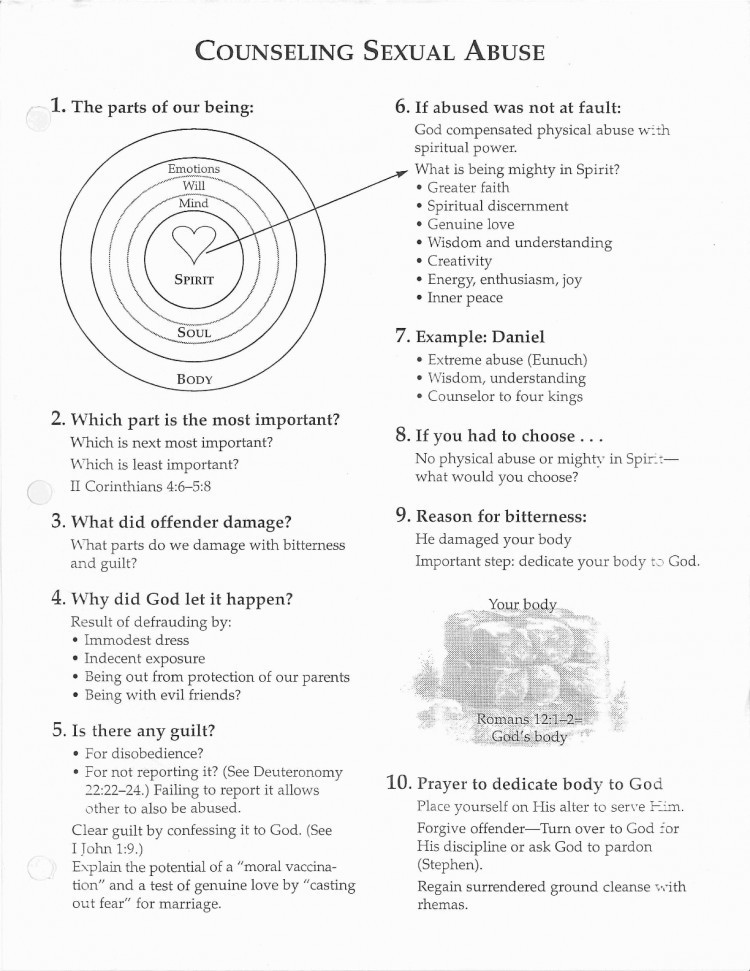 The handout was originally posted by Recovering Grace, an organization dedicated to "helping people whose lives have been impacted" by ATI and IBLP, in 2013 -- long before the allegations against Josh Duggar made headlines.
John Cornish, one of the team members who runs Recovering Grace, told The Huffington Post that he remembers attending an ATI convention as a teen in 1997 and personally hearing Bill Gothard, the IBLP founder, going over the "Counseling Sexual Abuse" document.
"At that point in time, I barely even knew what sexual abuse was," Cornish recalled. "However, I remember that he was basically telling us that sexual abuse wasn't all that terrible because it only affected one's body, and not the more important parts of our being: soul and spirit."
Cornish called Gothard's advice "horrific," noting that program's guidelines not only "question whether the abused was at fault," but also try to convince a victim that being abused was a good thing.
Cornish added that "for the thousands of families in the ATI program, Gothard would be the first place they would turn" in a case of sexual abuse.
Gothard resigned from the institute last year in the wake of accusations from 34 women that he sexually harassed or assaulted them, though he maintains he is innocent.
Recovering Grace also posted a second document, called "Lessons From Moral Failures In A Family," which tells the story of family dealing with the consequences of their son sexually abusing some of this younger siblings. It includes a statement from the boy in which he blames his behavior on laziness, a lack of moral purity and, most disturbingly, the "immodest" behavior of his young sisters:
My younger sisters used to wear dresses often, but as they were young and not aware of modesty, they did not behave in them as they should … Little people do not realize their nakedness right away.

The boy also cites having to change his sisters' diapers as contributing to his actions.
The authors of the document seem to agree with the boy's assessment. Following the boy's statement, the document offers some guidelines for "precautions" that families should take "so that a similar tragedy will not happen among their children." Those guidelines include insisting on "modesty," prohibiting boys from changing diapers and not "tolerating laziness."
Cornish said he does not personally remember going over the second document, noting that Recovering Grace has collected thousands of pages of documents over the years. However, he said there is no doubt in his mind that it is authentic.
"The layout and design, the verbiage, the content -- it's Gothard," he said.
"Lessons From Moral Failures In A Family" was distributed in the late 1990s, according to a post by Recovering Grace. A police report indicates that the first time Josh Duggar was accused of molesting a girl was in 2002, so it's unlikely that the story is about the Duggar family.
When asked to confirm whether the documents were indeed ATI publications, an ATI representative told The Huffington Post that the organization has "no comment" on the matter.
Contact The Author
Before You Go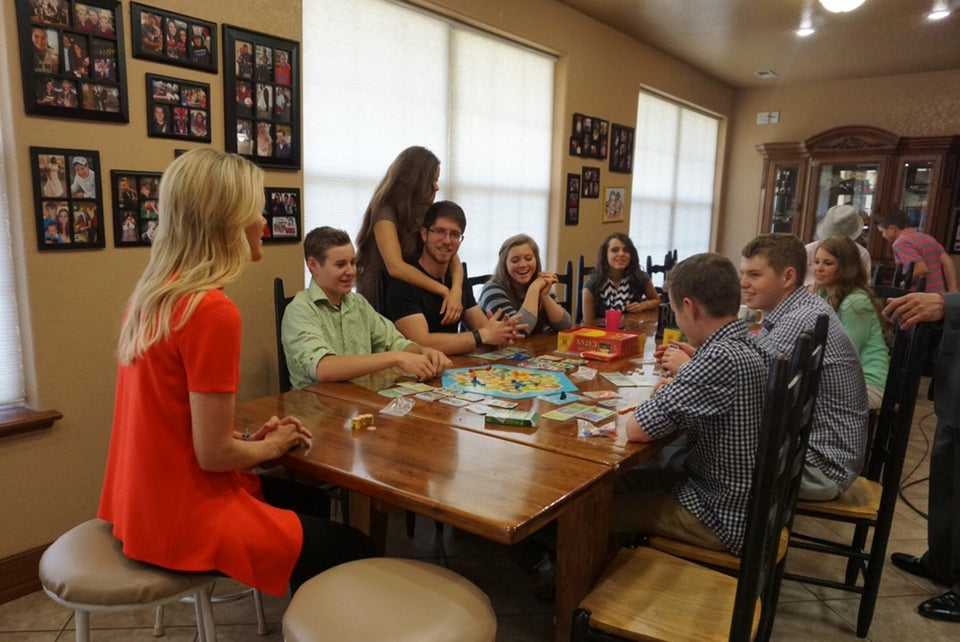 Photos Of The Duggar Family
Popular in the Community