In 2002, Jim Bob Duggar argued that rape and incest merited the death penalty. But that same year, one of his own sons reportedly committed incest, and Duggar allegedly covered it up.
When asked if he believed abortion should be legal if a woman had been raped, Duggar said, "If a woman is raped, the rapist should be executed instead of the innocent unborn baby. ... Rape and incest represent heinous crimes and as such should be treated as capital crimes."
While Duggar was running on a platform that included this position about rape, the first allegations that Josh had molested a child surfaced. According to In Touch Weekly, which broke the story, a female minor told Duggar in March 2002 that Josh, who was 14 at the time, had been sexually touching her as she slept. Josh admitted as much to his parents in July 2002.
A police report suggests that the first victim who came forward lived in the same home as Josh. In March 2003, more minors accused Josh of touching their breasts and genitals. The police report suggests that four of the five total victims were Josh's sisters.
Duggar did not alert authorities. He reportedly did not punish his son at all, except to send him to live and work with a family friend for a while.
When Josh returned, his father allegedly took him to speak with Arkansas State Trooper Jim Hutchens, who gave the boy a "very stern talk." According to In Touch, Hutchens is now serving 56 years in jail for child pornography.
The authorities first heard about the allegations in 2006, when an anonymous woman contacted "The Oprah Winfrey Show" with details of the accusations. The police launched an investigation, and In Touch reports five victims confirmed that Josh had touched their breasts and genitals.
Reportedly, the police did not press charges because the statute of limitations had expired.
The Duggar family could not be reached for comment. TLC did not respond to a request for comment.
Before You Go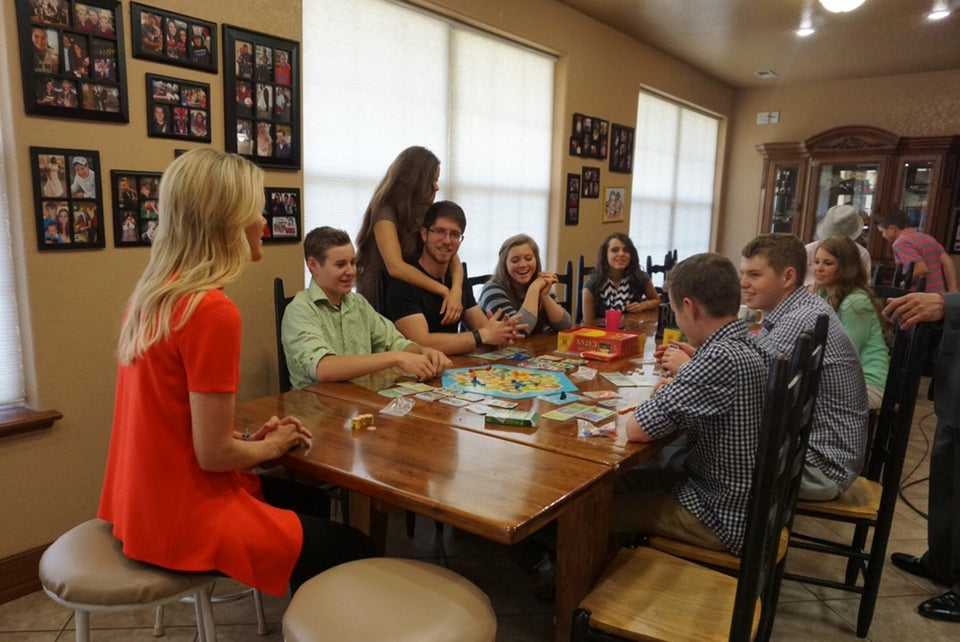 Photos Of The Duggar Family
Popular in the Community