The man's shirt isn't doing him any favors.
A 21-year-old Oregon man arrested for driving under the influence wore the most appropriate t-shirt possible for his mugshot.
Ross McMakin was arrested last Sunday after he allegedly drove his car onto a sidewalk, hit a parked car, then attempted to strangle his girlfriend when she tried taking the keys from him, according to Uproxx.
Oh, and he was wearing a shirt that said 'Drunk As Sh*t.'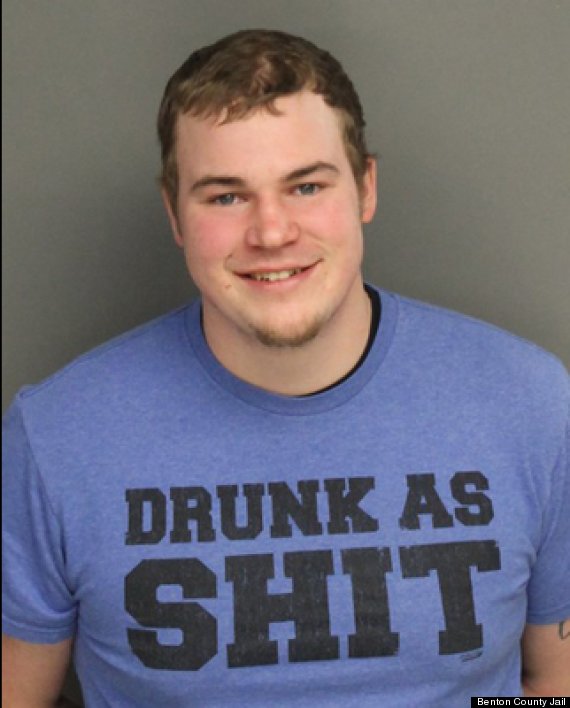 Police said McMakin was driving because his girlfriend didn't know how to drive a stick shift, according to The Smoking Gun.
Popular in the Community