It's always a terrible and extremely dangerous idea to drink and drive. It's even more stupid when you're driving to a job interview at a police department.
Instead of scoring a computer systems role with the Greater Manchester Police in northern England, a man who showed up drunk to his interview on Jan. 25 ended up being charged with drink driving, banned from getting behind the wheel for 12 months and fined around $300.
Police said suspicions were raised when the unidentified man, who was in his 50s, arrived with the smell of stale alcohol on his breath ― which became "overpowering" as the interview got under way in a small office.
An officer later breath-tested the man for alcohol and he confessed to sharing a bottle of wine with his wife the previous evening. At 46 micrograms of alcohol per 100 milliliters of breath, he was well over the English legal limit of 35.
Police charged him with drink driving, to which he pleaded guilty at Bury and Rochdale Magistrates' Court on Friday.
Inspector Tony Allt, from the service's roads policing unit, said it highlighted the issue with driving after drinking the night before.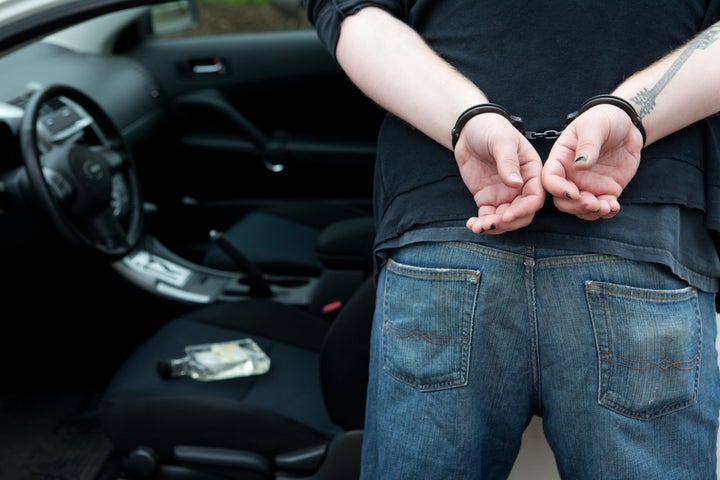 "There are a number of factors that can determine how alcohol is absorbed and processed in the body, but for the individual in this case to give a reading of 46 micrograms, remembering that the legal limit is 35, clearly shows that a significant amount of drink must have been consumed the previous evening," Allt said in the statement.
"If in doubt of your alcohol level, seek alternative travel arrangements," he added. "Never drive while over the limit and risk losing your license, livelihood or possibly your or someone else's life. Always make it none for the road."
REAL LIFE. REAL NEWS. REAL VOICES.
Help us tell more of the stories that matter from voices that too often remain unheard.
BEFORE YOU GO