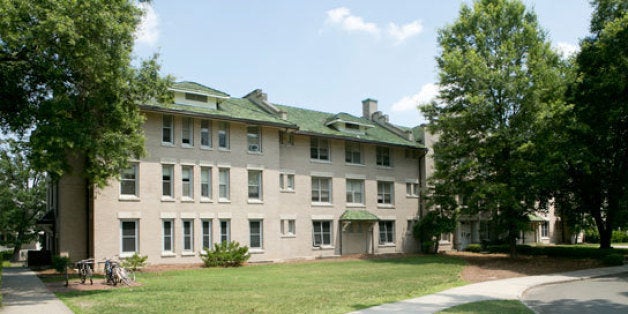 Duke University President Richard H. Brodhead announced Monday the school is renaming a building that was dubbed in honor of a white supremacist.
Due to pressure from student leaders on campus who wanted to strip the building of its name, the freshman dorm will now be called by its original title, East Residence Hall. Yet, per student request, the history of the building will not be erased: in the lobby of the residence there will be an explanation detailing the history of the building's name.
"Today, 50 years after the Civil Rights Act of 1964 and at the conclusion of a commemoration of integration at Duke, the values of inclusion and nondiscrimination are key parts of the university's mission," Brodhead wrote in a letter to Duke students this week. "After careful consideration, we believe it is no longer appropriate to honor a figure who played so active a role in the history that countered those values."
Aycock Hall was built "on one view of history, and that view of history no longer prevails," according to Brodhead.
Meanwhile, down the road from Duke, there's still a building named after former Ku Klux Klan Grand Wizard William Saunders at the University of North Carolina at Chapel Hill. Students protested Saunders' name on the campus building this year, and they are pushing university officials to change it.
By renaming the dorm at Duke, the school proved Brodhead's words true. UNC is still awaiting a decision.
Related
Popular in the Community