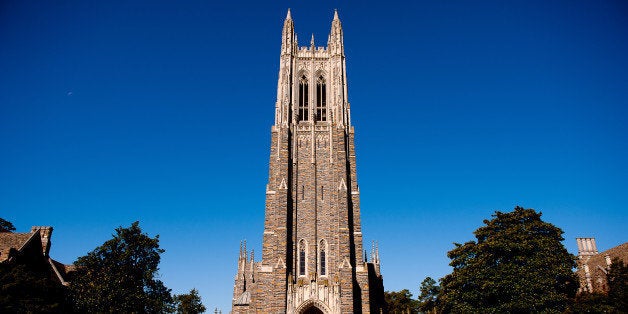 "Duke remains committed to fostering an inclusive, tolerant and welcoming campus for all of its students," Michael Schoenfeld, vice president for public affairs and government relations, said in a statement on Duke Today. "However, it was clear that what was conceived as an effort to unify was not having the intended effect."
The Muslim call to prayer will now be heard weekly across the Duke University campus in North Carolina.
The Adhan will be sung in Arabic, then followed by an English translation, according to a Facebook event announcing the call.
"This opportunity represents a larger commitment to religious pluralism that is at the heart of Duke's mission," Christy Lohr Sapp, the chapel's associate dean for religious life, told Duke Today. "It connects the university to national trends in religious accommodation."
The chapel also holds an interdenominational Christian service on Sunday mornings and a Catholic mass on Sunday evenings, along with other services and events. Omid Safi, director at Duke's Islamic Studies Center, told The Huffington Post that the response to the decision has been "overwhelmingly positive" thus far.
"Almost everyone that has written in has celebrated it as a sign of Duke University's commitment to creating a welcoming and pluralistic community," he said in an email Wednesday. "We see it as a sign of including our diversity -- yes, including our religious diversity -- in the public arena. We have over 700 Muslim members of the Duke community, and this is a day to be seen -- and, yes, heard. It is a validating experience to tell one another that we can and do co-exist not by denying our particularity, but through them. There is room at Duke for Christians, Muslims, Jews, Hindus, Buddhists, Sikhs, atheists, agnostics ... people of every faith and no faith."
Imam Adeel Zeb, a Muslim chaplain and director for Muslim Life at Duke, seconded those feelings during a phone call with HuffPost.
"Personally, I'm thrilled that the Duke administration has facilitated such a wonderful opportunity for the Muslim students to feel welcome and uplifted, and feel that the campus is as much theirs as any other student on campus," he said. "It's a blessing. It's hard to explain in words how [grateful the students are]; how much the administration and people who are hearing about it across the U.S. and the Muslim community, have been so excited that Duke is a welcoming place for them."
Zeb added that it is possible for other private schools to follow suit.
"The is going to be one of the first -- if not the first -- school to [do this] on a weekly basis. It can easily be done at other private schools, with a chapel, and it would be most welcome, and build interfaith bridges and bridges of common ground, humanity, love and peace with student bodies and administrations."
Related
Before You Go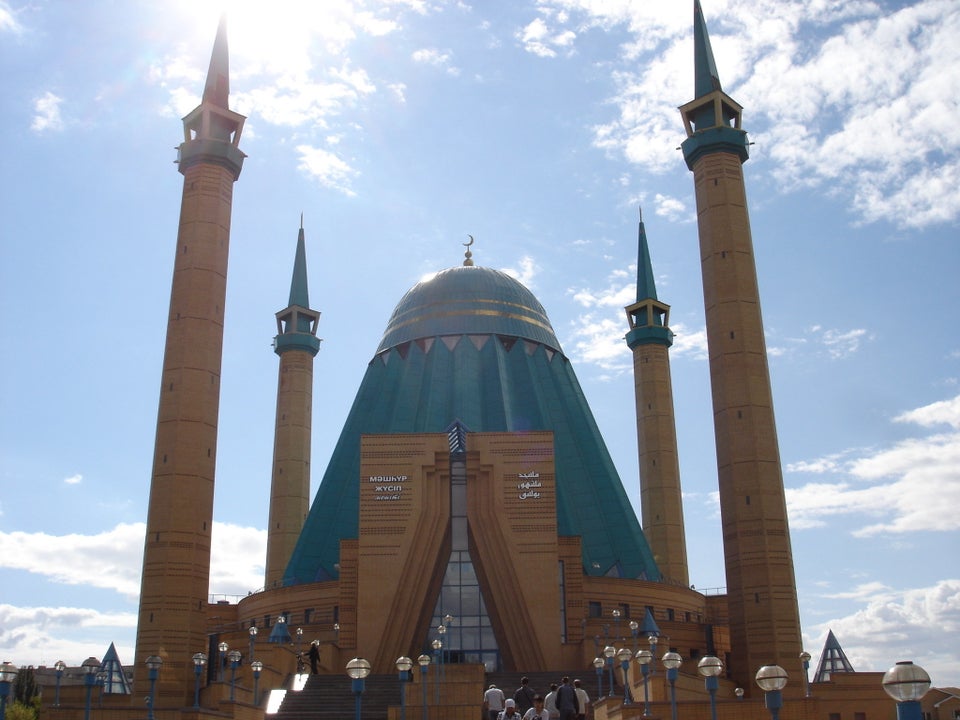 Amazing Mosques
Popular in the Community