Duke freshman Belle Knox, also known as the "Duke Porn Star" stopped by HuffPost Live on March 18 to discuss the media firestorm around her seemingly incongruous interests in academia and adult entertainment. But in a discussion with host Ricky Camillieri, Knox contended that porn can actually be a vehicle for female empowerment.
"The thing about porn that most people don't understand is that it juxtaposes this world where women live and where we're so often robbed of our choice," Knox said. "In porn, before a scene, I set all of my boundaries. I say 'This is what I'm willing to do and this is what I'm not willing to do.' ... I can say no at any time. I don't do things that I don't want to do. That's not the nature of my work."
When Camilleri asked Knox if she worries she may change "what she's comfortable with" as the demand -- and compensation -- for more hardcore porn grows, the Duke freshman insists that the degree of choice involved is what's most important, rather than the act being performed.
"No. I just do what I'm comfortable with," she said. "I've never been pressured to do anything I'm not comfortable with... If doing an anal gang bang scene would be something I would feel horrible about afterwards, I wouldn't do it. Even if it made me a couple extra hundred dollars."
Knox reminds us of the role of individual choice in activities we are often quick to judge. Whether it's working for a company whose ethics don't match your own, selling something you'd rather keep, or moving from amateur to hardcore porn -- a couple hundred dollars is never worth feeling horrible.
Watch the full HuffPost Live interview below: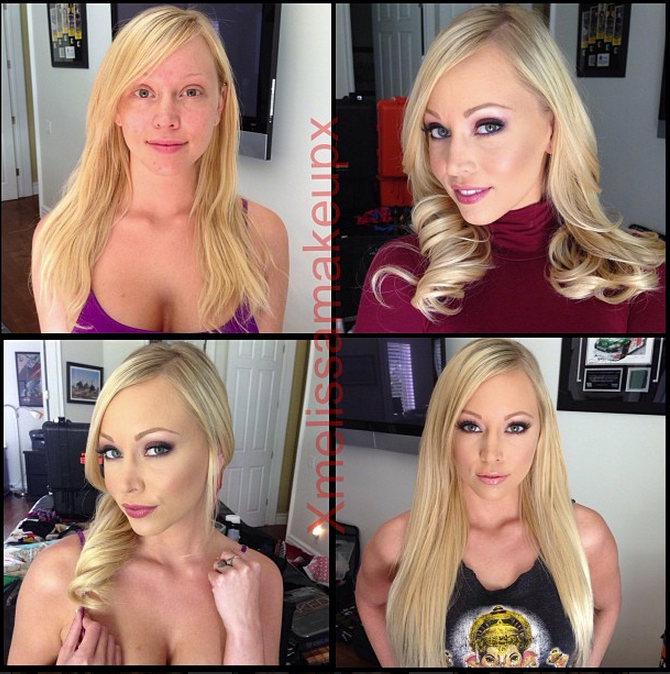 Porn Stars Without Makeup
Popular in the Community