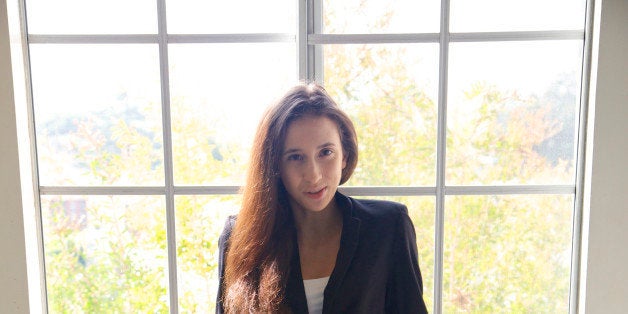 Miriam Weeks, the porn star known as Belle Knox, will see her tuition bill at Duke University jump $15,000 next year.
Weeks, 19, began doing porn as a way to cover the high cost of attending Duke . She repeatedly said in interviews she preferred working in the adult industry over getting a job waiting tables, which pays far less.
But because Weeks now has an income, she has lost her financial aid and will have to pay much more out of pocket.
"That, compared with my parents income, is deemed by the financial aid office to be sufficient to pay my tuition. Which is ridiculous," Weeks told The Huffington Post in an email.
She first revealed her tuition was going up in an essay published at Time magazine, explaining how she lost $13,000 in financial aid, while acknowleding she's hardly the only college student from a middle class background trying to figure out how to pay for a higher education:
I have considered dropping out of Duke. I have sacrificed more than my squeaky clean reputation to finance my education. Flying to shoots during breaks means I rarely see my family. And, of course, my choice to finance through porn has meant intense ridicule and harassment.

I cannot tell you how difficult it is to hear my wealthy friends talk about all of the exciting summer plans in Greece or London they have, while I know I'm going to be working. I'm in that middle-class bind where many students find themselves. My parents make too much on paper to qualify for sufficient aid, but not enough to afford $47,000 a year. Alas, the plight of a middle-class student.
Now it appears she's made a bit too much money, at least in Duke's opinion.
Editor's note: Miriam Weeks previously asked to only be identified by her stage name, Belle Knox, but has now given The Huffington Post permission to use her real name.