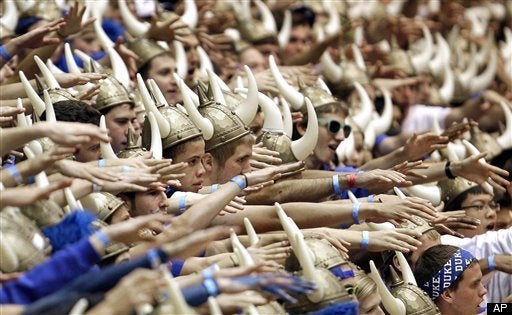 Duke President Richard Brodhead sent an e-mail to students Monday addressing the "wildly distorted" popular image of the college and urging them to "face up" to the elements of student culture that are "less than ideal."
According to the Duke Chronicle, Brodhead seldom sends e-mails to the entire campus. This missive marks the first time he has addressed this fall's controversies, which have been covered extensively on this website and elsewhere.
What do you think? How can Duke change its culture? Weigh in below.
The full text of the e-mail: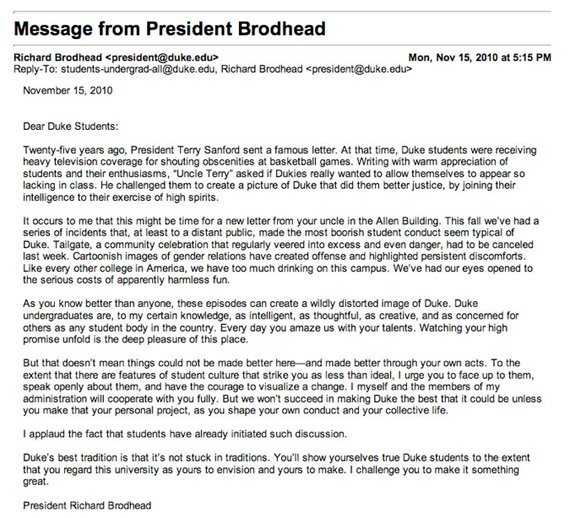 Related
Popular in the Community