Spending time with his roommates and watching "Parks and Recreation" makes Benton Wise a better teacher.
Wise, a high school social studies teacher in North Carolina's Durham Public Schools system, lives in the Duke University TeachHouse with five other educators. The new house, the first of its kind in the country, brings together four new teachers and two veterans -- all of whom graduated from Duke and most of whom teach in Durham -- to live together, undertake professional development programs together and generally offer support to each other. The goal is that this type of innovative, early career induction program will build high-quality educators and help Durham retain them.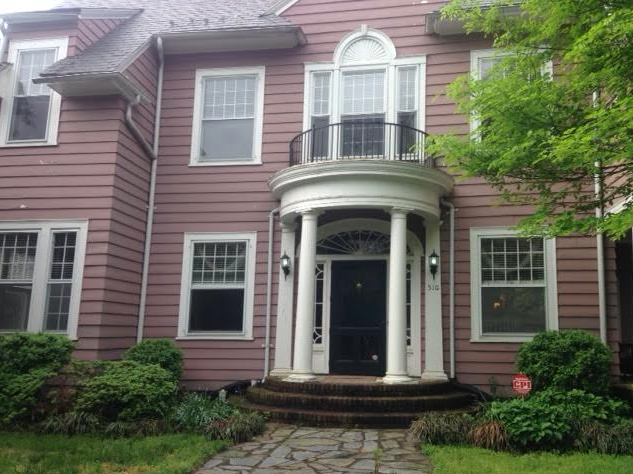 While Wise, who is in his second year of teaching, was initially skeptical about how it would feel to "talk shop" about education after a long day of teaching, he says he's been surprised about how the support of his roommates has improved his performance.
Wise regularly watches television programs at night with his roommate Ashley, and the time spent together naturally leads to conversation about their respective days. From there, they are able to talk about obstacles they're facing with students, and how to overcome both common and specific teaching challenges.
"If I had had the support last year, I believe I would have been a better teacher," said Wise. "It mainly comes from the support that we get at the TeachHouse. ... I can go home to a group of people who understand the challenges we face on a daily basis and help each other problem-solve."
Fellows live in the TeachHouse for two years. The first year "is focused on learning to navigate the school and working with faculty and administrators to identify a critical need in the school," said Dr. Jan Riggsbee, director of TeachHouse and an associate professor at Duke. In the second year, fellows collaborate with faculty members and administrators to design an innovation to fix a problem in their school.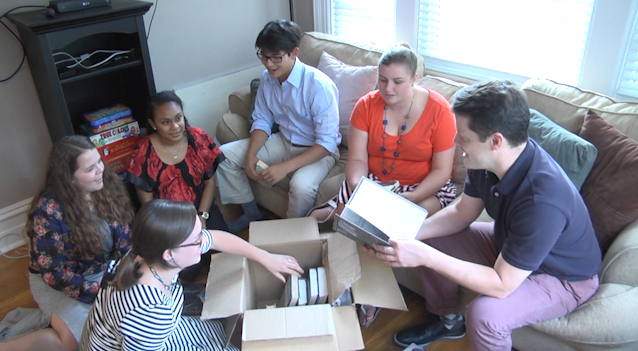 The leaders behind TeachHouse have high hopes for it. They have already received inquiries from partners around the country who want to implement similar models. In the future, they hope to broker a deal with a local financial institution to have it provide low-interest loans to new teachers looking to buy a home in Durham, to make it easier for teachers to stay in the community long-term.
TeachHouse is the brainchild of Christopher Gergen, CEO of Forward Impact, an organization that creates "community-based strategies to develop and scale high-impact entrepreneurs." Gergen, who also teaches at Duke, previously launched a similar concept called ThinkHouse. ThinkHouse serves North Carolina entrepreneurs, in hopes that they will support each other and create successful local businesses.
ThinkHouse has proven successful in the three years since it launched. Six entrepreneurs from its first class of seven launched their ventures and are now working to scale them. Five of those entrepreneurs are still based in North Carolina. Gergen hopes TeachHouse will have the same impact.
So what would success look like for the Duke University TeachHouse? Gergen says he aspires to create a competitive, "sexy" program that pushes more students at Duke to go into education. He then hopes these students will stay in Durham and become part of the fabric of the community. It's obviously an added bonus if these teachers end up being exceptional at their jobs.
"If you're going home to a collective house, a lot of you are involved in things going on in the community. There is a greater likelihood that you will have formative experiences that enhance your connection to the community," said Gergen.
Wise plans to remain in the teaching profession for "at least a couple more years." Long-term, he hopes to open his own school in a rural area -- one that gets kids to focus on learning in outdoor environments.
"I haven't met a bad kid yet," said Wise. "Every day they challenge you -- they want to do good."
Popular in the Community