When a Hispanic Heritage Month mural was defaced last month at Duke University, students responded with a message of hope: "They tried to bury us. They didn't know we were seeds."
"A united community, or "la comunidad unida," was the focus of the heritage celebration for Mi Gente, the Latinx student organization at the university, in Durham, North Carolina. After a few hours of teamwork and a few buckets of paint on Sept. 22, their mural to honor the annual celebration was complete.
Less than 24 hours later, that mural representing pride and culture was vandalized, covered by stark black spray paint.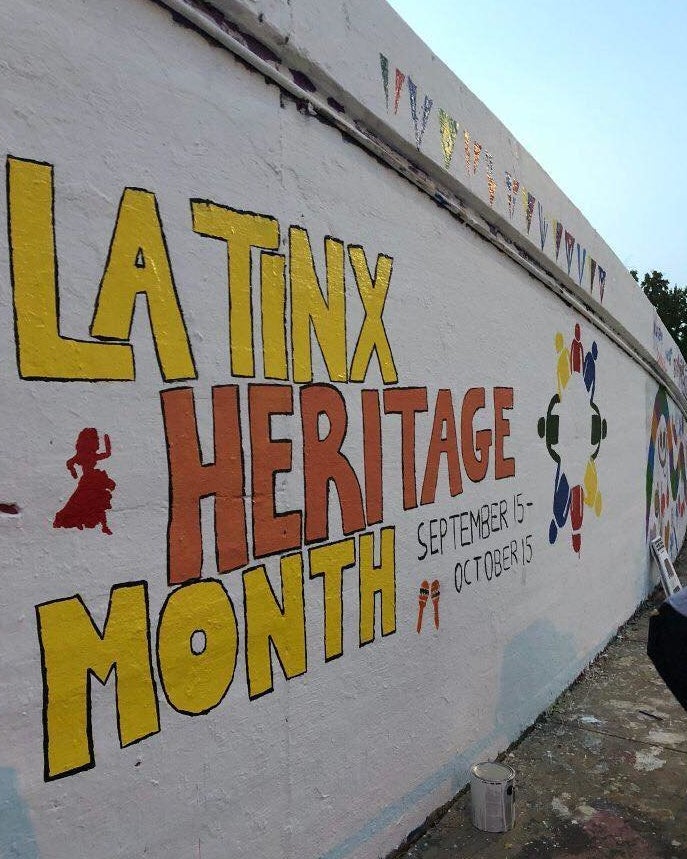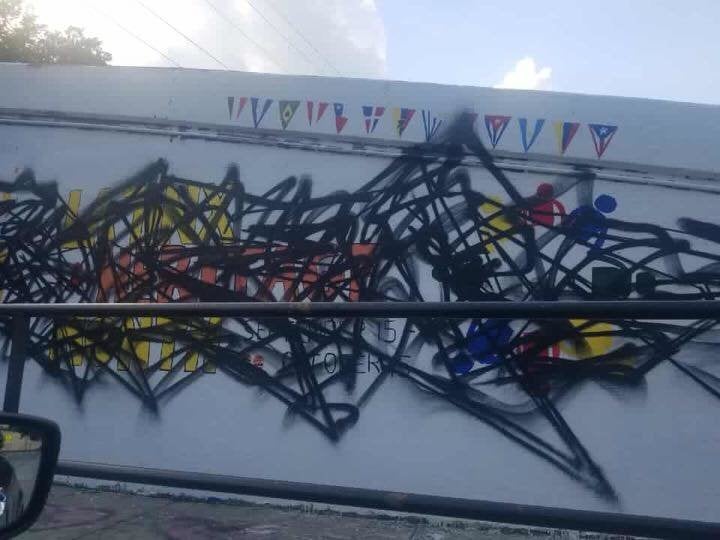 "It's a reminder to us all that more work needs to be done to stop xenophobic incidents like this from happening again," read a statement from the club on Facebook — a somber testament to the current political climate surrounding Hispanic Americans and immigrants in the United States.
Even before Donald Trump set foot in the Oval Office, his inflammatory, anti-immigrant rhetoric burdened people of color and stoked the rage of white supremacist and white nationalist groups.
"Fears of incidents like this happening were very present in our community as other minority communities at Duke had already been victims of targeted crimes," Mi Gente co-president Sujeiry Jimenez told mitú. "I felt devastated but not completely shocked."
The Bureau of Justice Statistics estimates that 250,000 hate crimes are committed in the U.S. each year — most of which go unreported.
Despite this, the Duke students weren't going to let vandalism get the best of them.
The group organized and reconvened within just a few hours after the incident to honor the reason they painted the mural in the first place: Hispanic Heritage Month, from Sept. 15 to Oct. 15, which recognizes the contributions of Hispanic and Latinx Americans. The students channeled that into their defiant efforts.
Over the black paint, they painted the proverb "They tried to bury us. They didn't know we were seeds." To its left, they repainted the mural.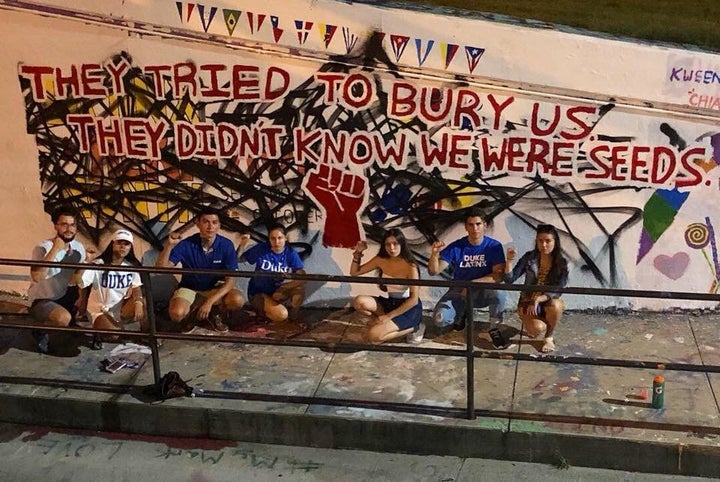 "While a local graffiti artist acknowledged that he 'tagged' the painting and apologized directly to the students for it, that does not erase the impact on Mi Gente and the Latinx community at Duke, which is understandably shaken by the incident," Michael Schoenfeld, Duke's vice president for public affairs, said in a statement to HuffPost. "Duke continues to use this incident as a catalyst for ongoing education around inclusion and diversity, something that we hope will activate the entire community"
The university has been grappling with on-campus hate incidents. The college's Mary Lou Williams Center for Black Culture was defaced shortly before the start of fall classes, with "n****r" written over the center's name in the building's foyer. After the mural's defacing and a rough start to the school year, students and administration are left unnerved, but the students are trying to stay positive to defy hate.
"Today we will move forward from this incident, we will rise above and stay strong," read Mi Gente's a statement. "La comunidad unida, jamás será vencida," or "A united community, we will never be defeated."