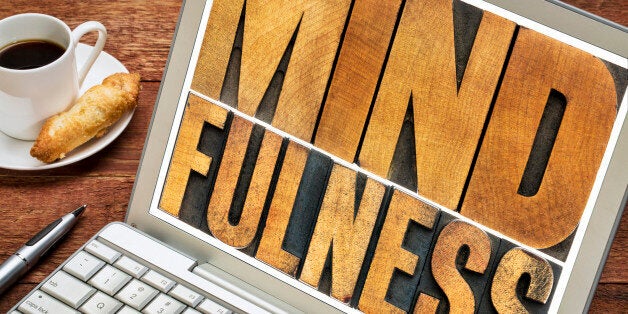 This class has really made a positive impact on my life in every day moments. I feel all the wiser and happier. -- a Duke student
Dr. Holly Rogers learned to meditate a year after completing her psychiatric residency. She lamented that she had not discovered the practice during medical school and vowed to teach it to students when she joined Duke University's Counseling and Psychological Services staff. She quickly found out that college students were not resonating to the practice, at least not as she was presenting it. After trying different approaches over time, she met Dr. Margaret Maytan and together they decided to develop a program that could successfully teach college students a way to manage their stress, improve their sleep and find more joy in their lives. They named it Koru, a Maori word that refers to the spiral shape of an unfurling fern frond that symbolizes growth, strength, new life, and balance.
I hope I will actually be present for my life now. a Duke student
While they knew that "emerging adults" would be perfect candidates for this type of mental training, they also knew that the characteristics of emerging adults would have to be taken into account. Their program evolved as they learned more about what approach would be the most effective with college students to insure that they could connect to the teaching, stay motivated to learn and use it, and apply it to their particular challenges. The 4 week class was offered on a voluntary basis for no credit. Gradually, the number of students interested in the program grew until it filled up quickly every time offered and a waiting list became routine.I will stop trying to escape myself and instead awake to myself. -- a Duke student
During the first class, students are asked to give their reasons for joining the program. One of the most common is inability to sleep. Almost without exception, by the end of the program, sleep quality improves, thereby validating the belief that learning to manage stress on a daily basis is a key element in sleeping well. In fact, in a randomized controlled trial of Koru published in the Journal of American College Health, the hypothesis that Koru would reduce stress, improve sleep and increase mindfulness was proven. Most importantly to me: I am learning how to relax my "have to be a superwoman" complex and allowing myself to just be, even if that includes failure. -- a Duke student
One of the most powerful points made in their book, Mindfulness for the Next Generation, Helping Emerging Adults Manage Stress and Lead Healthier Lives, is that according to a 2011 article in the New York Times by Tamar Levin, the emotional health of college students is on the decline. And yet, the demands they put on themselves continue to rise. So they are trying to accomplish more with fewer emotional resources. That makes programs such as Koru Mindfulness more important than ever before. This class changed my life. I really enjoyed becoming aware of the power of awareness in relationships, mental health, and happiness. -- a Duke student
Koru now offers a teacher certification program that is rapidly growing in the higher education community. Koru classes are flourishing in nearly 50 colleges and universities including Harvard, Princeton, Yale, MIT, and the University of Chicago. The program's success is a testament to the perseverance of two dedicated Duke MD's and the need for mental training to support and assist college students as they navigate this difficult and uncertain time in their lives.
Related