There's no reason you should ever refer to something as "gay," and a campaign called "You Don't Say" at Duke University is reminding students with a photo campaign.
The project was developed by Think Before You Talk and Blue Devils United, two student organizations at Duke.
In another effort by the groups, they painted a local bridge urging people not to say things like "That's retarded" or that they were "raped" by something inanimate like a test:
The campaign tackles the use of words like "pussy," "fag," "man up" or "bitch" as slang terms.
Check out some of the photos below: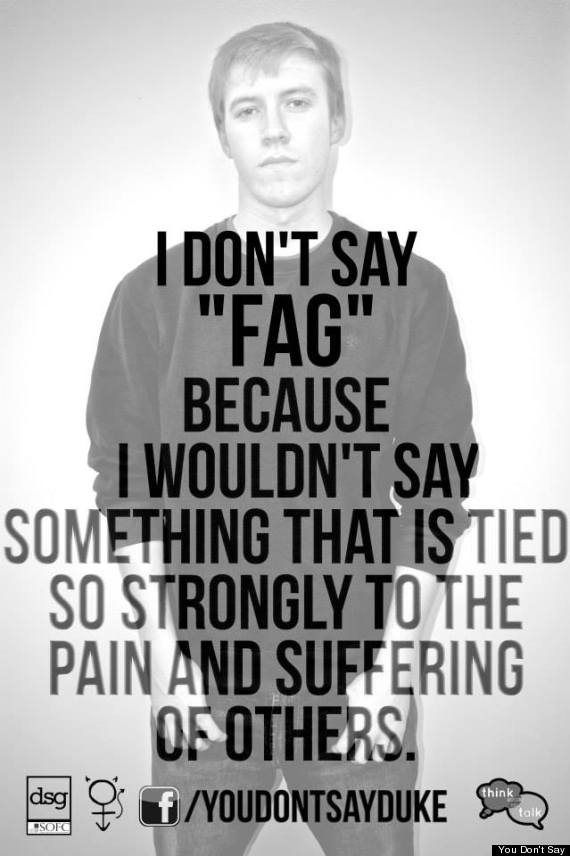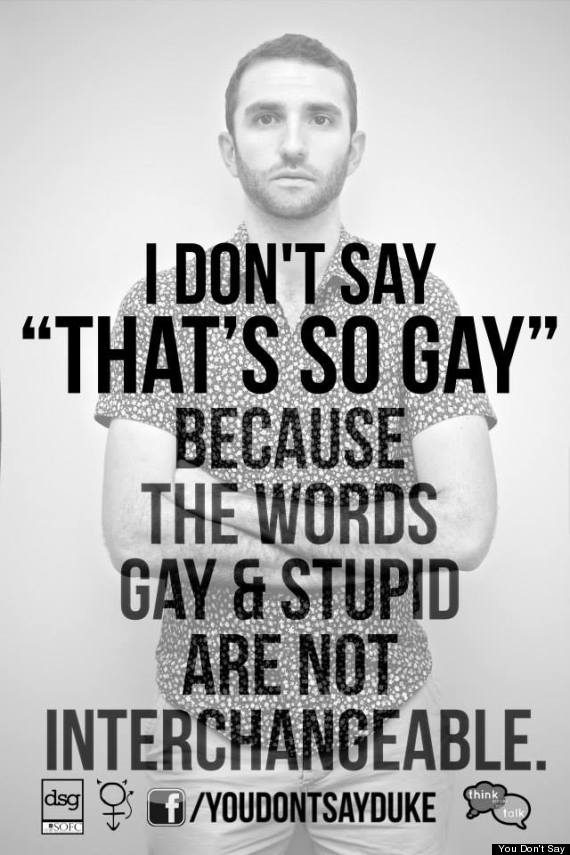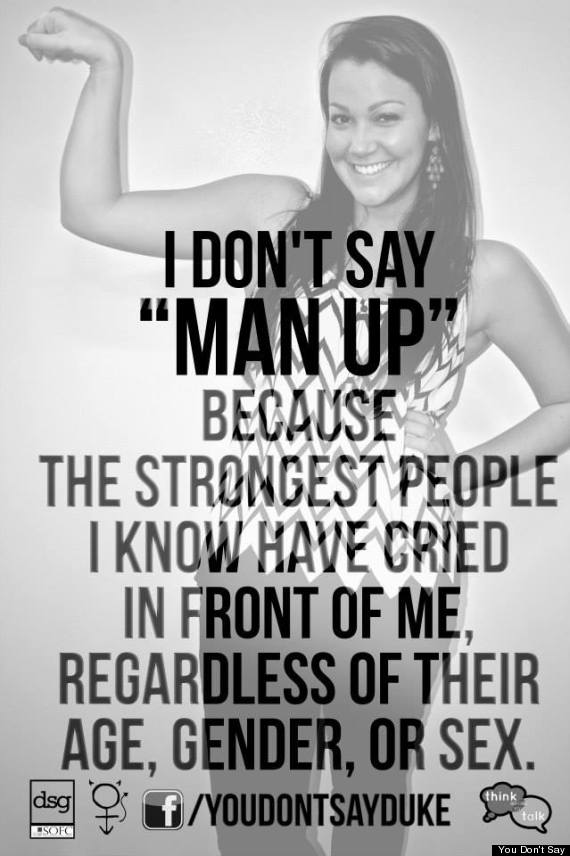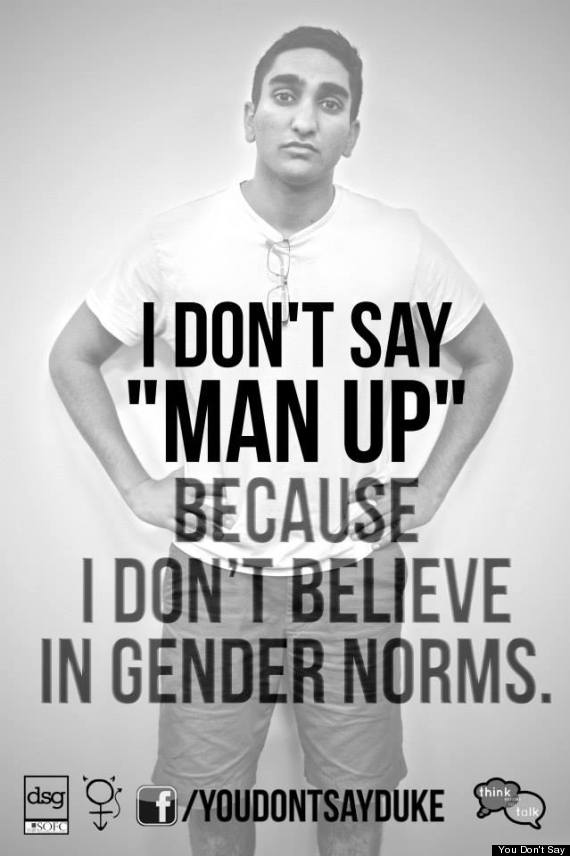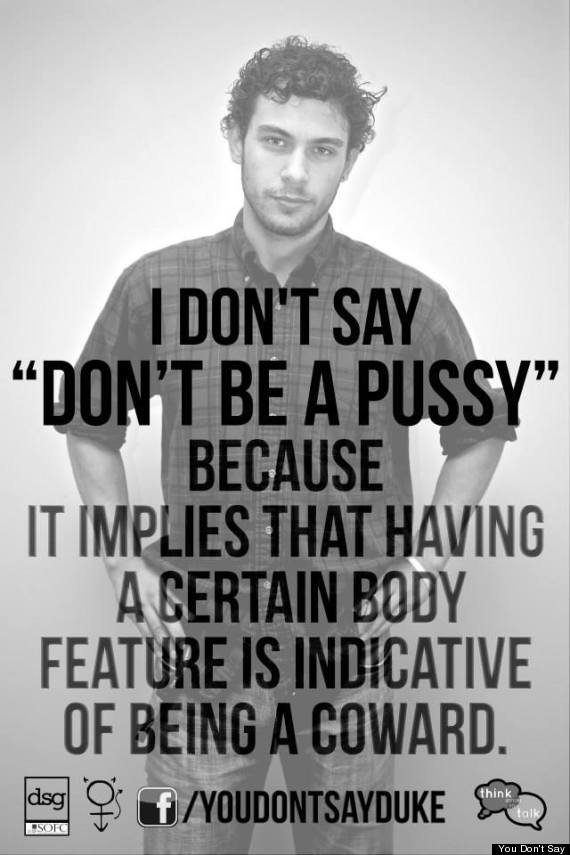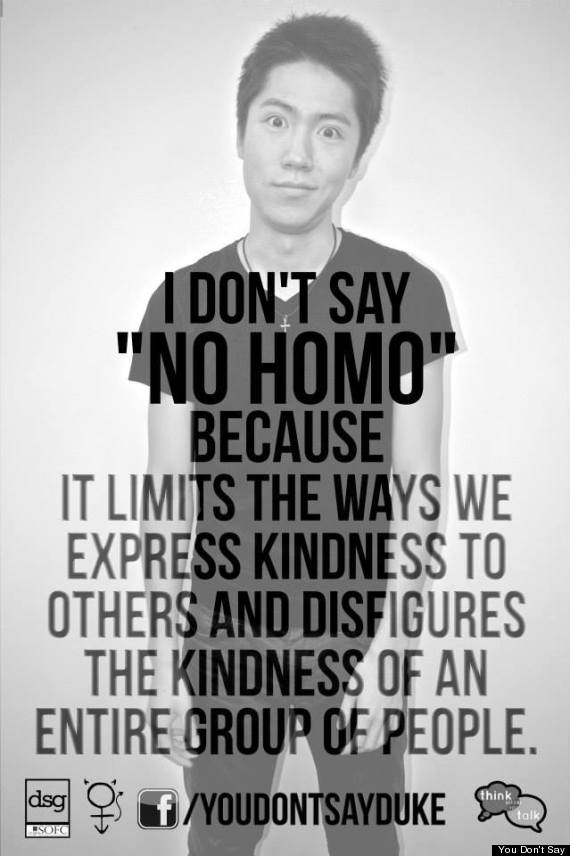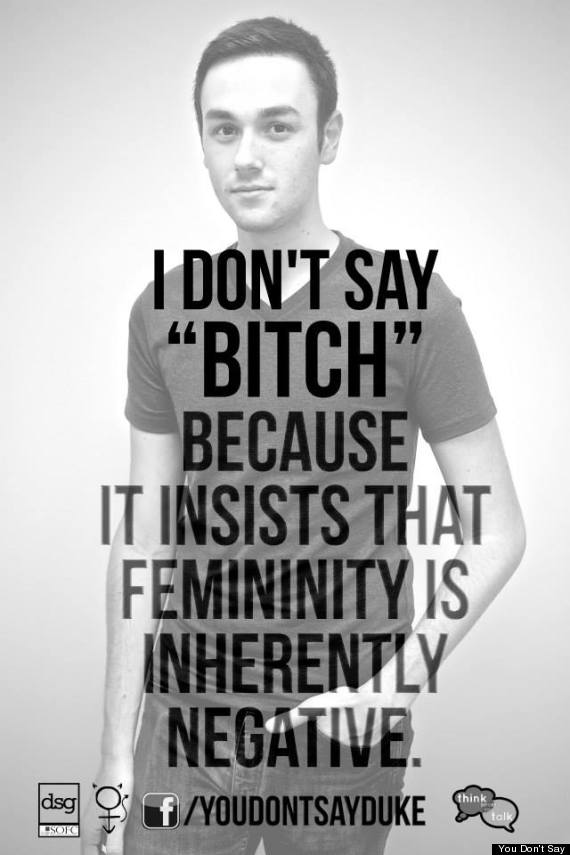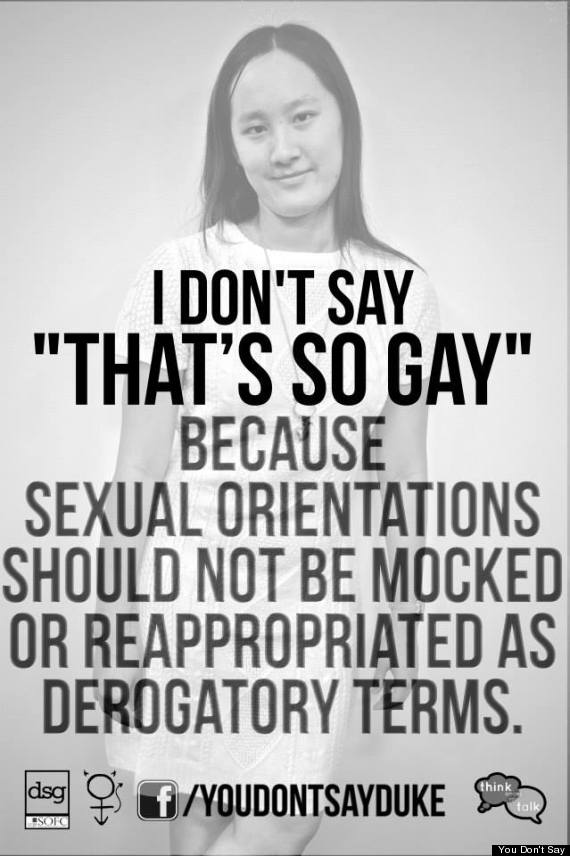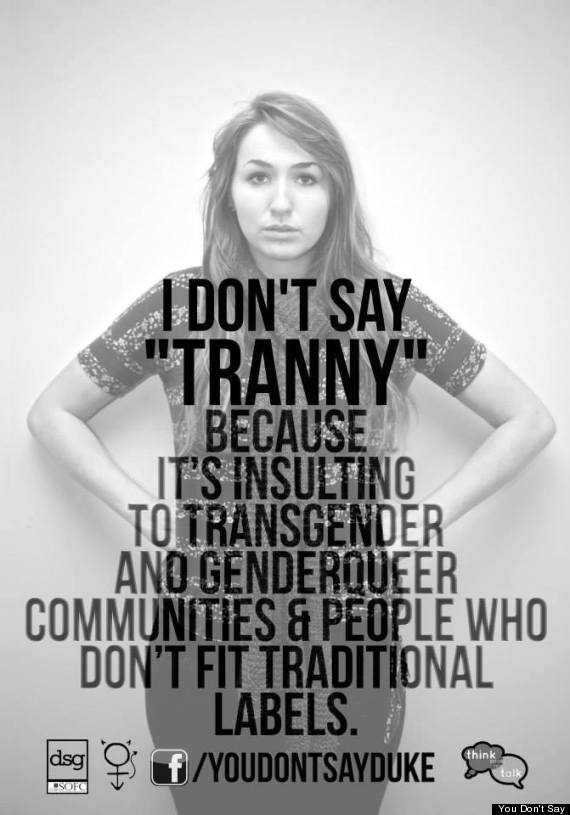 These images were reprinted with permission from You Don't Say.
Related