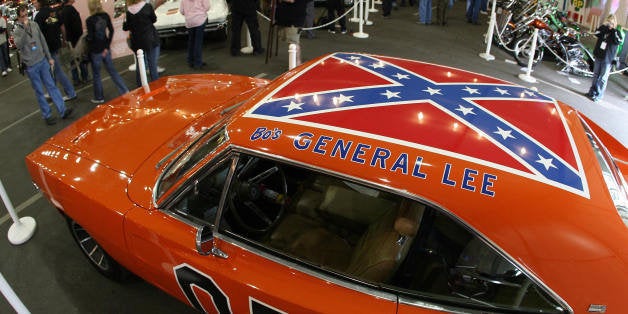 Episodes of "The Dukes of Hazzard" have been pulled from TV Land's schedule, a spokeswoman for the network confirmed to the Huffington Post on Wednesday.
The series, set in fictional Hazzard County, Georgia, is now embroiled in significant controversy over its frequent use of the Confederate flag. "Dukes of Hazzard" aired on CBS from 1979 to 1985 and has since enjoyed widespread syndication. Perhaps the show's most enduring image (besides Catherine Bach's Daisy Dukes) is an orange 1969 Dodge Charger called the "General Lee," which features a painted version of the "Stars and Bars" on its roof.
Warner Bros. Consumer Products announced last week that it would stop selling "Dukes of Hazzard" merchandise that included the Confederate flag, including die-cast models of the "General Lee."
"Dukes of Hazzard" star Ben Jones (who played Cooter Davenport) defended the series' use of such imagery with an all-caps Facebook post on June 23. "I think all of Hazzard Nation understands that the Confederate battle flag is the symbol that represents the indomitable spirit of independence which keeps us 'makin' our way the only way we know how,'" wrote Jones, who served in Congress from 1989 to 1993. "That flag on top of the General Lee made a statement that the values of the rural South were the values of courage and family and good times."
TV Land had no further comment about the nature of the decision.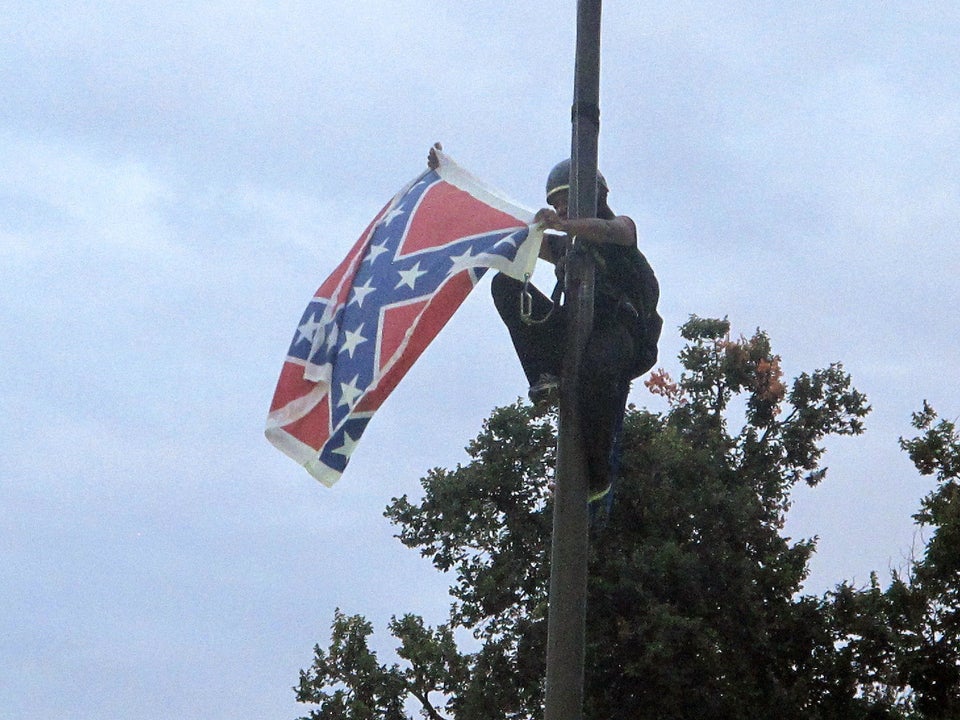 Confederate Flag
Popular in the Community