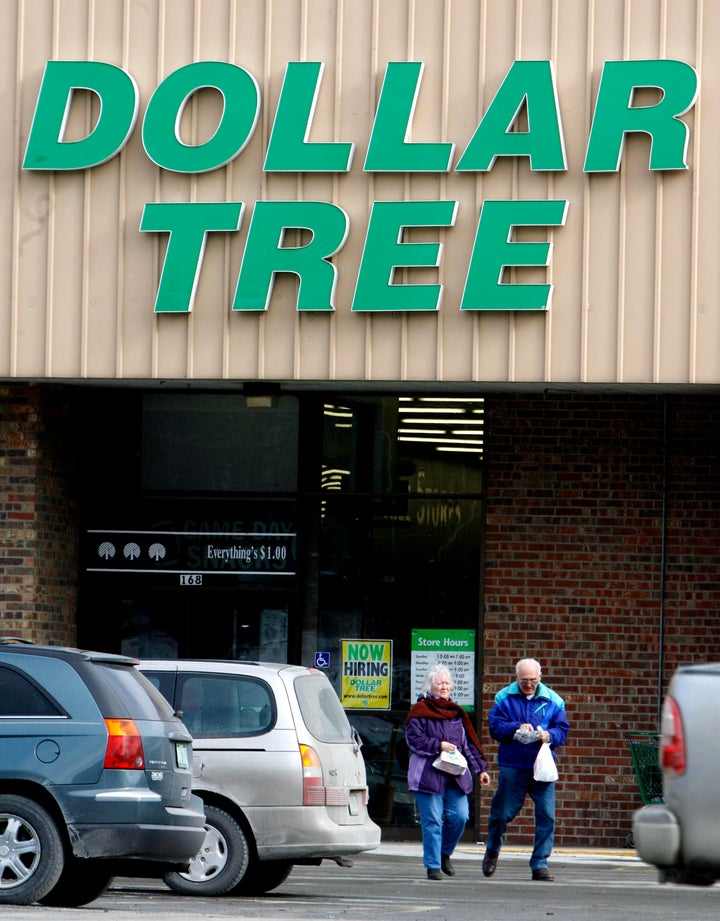 The ink may have barely dried on the U.S. Supreme Court's historic decision in Wal-Mart v. Dukes, but the controversial case is already helping to give large corporations an upper hand against their employees in court.
In a signal of the changed legal landscape, a class-action lawsuit brought by Dollar Tree store workers against their employer has fallen apart, with a federal judge in California citing the Dukes case as a significant reason for his decision last week to decertify the plaintiffs as a class.
The Dukes decision, U.S. District Court Judge Samuel Conti wrote, "has since heightened the Court's concerns" about the Dollar Tree lawsuit moving forward as a class-action, noting that the high court's ruling had rendered the trial plan for the Dollar Tree suit "untenable." The employees can still sue Dollar Tree individually, but such a scenario would lead to vastly fewer plaintiffs, as lawyers are unlikely to take on separate cases where such a small payout hangs in the balance.
The plaintiffs, who worked as managers at Dollar Tree stores in Northern California, sued the company in 2007. They alleged that Dollar Tree had classified them as store managers with set monthly salaries just so the company could avoid paying them overtime for any hours they worked in excess of 40 a week. When the case was originally certified as class-action by Conti in 2009, all other store managers who'd worked in Dollar Tree shops in California after 2004 were invited to join the lawsuit.
That's no longer the case, thanks in part to Dukes. In that class-action suit, female Walmart employees alleged that a culture of discrimination at the company had for years held down their pay and prevented them from receiving promotions. Had the Supreme Court let the case proceed, it could have involved 1.5 million workers and billions of dollars in claims. Instead, in a 5-4 ruling the court threw out the suit, ruling that there wasn't enough commonality among the class members to warrant a class action.
While business interests such as the U.S. Chamber of Commerce celebrated the Dukes decision, worker advocates panned it as a gift to corporations, arguing that it would make it extremely difficult for employees to band together in class actions. One observer told HuffPost that the court effectively ruled that Wal-Mart, which is the world's largest public company by revenue, was "too big to sue."
In recent years, class-action suits have served as one of the strongest avenues of recourse for low-wage workers alleging mistreatment by management. The lawsuits have effectively let employees organize at a time when union presence is severely diminished in the American workplace.
The discount chain-store industry is rife with allegations of unpaid wages and employee misclassification, and Dollar Tree has settled similar lawsuits with employees in the past.
"We are disappointed at the ruling," Scott Cole, an attorney for the plaintiffs, told HuffPost in an email. "It misapplied the law and appears to ignore a reality that the federal courts may now have to adjudicate scores of claims individually. In that event, access to justice will be threatened by perpetuating the clogging of an already-overburdened court system."
Have you worked at a discount retail store like Dollar Tree? If so, we'd like to hear about your experiences. Send an email to dave.jamieson@huffingtonpost.com.
REAL LIFE. REAL NEWS. REAL VOICES.
Help us tell more of the stories that matter from voices that too often remain unheard.