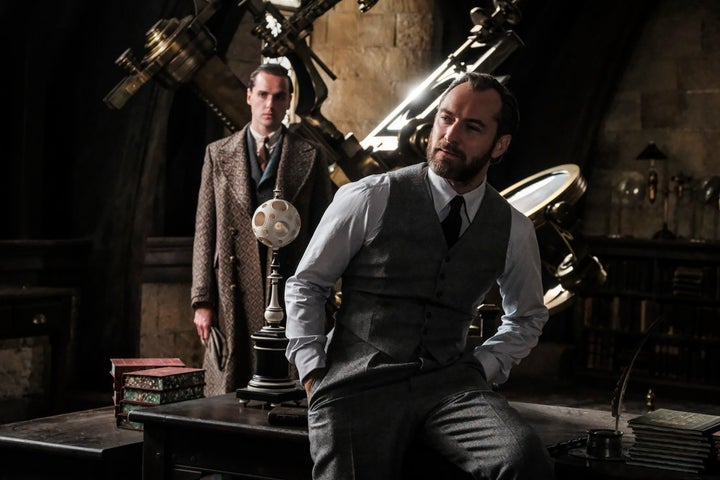 Director David Yates walked back his previous comments about the wizard — played by Jude Law in the second entry in the "Harry Potter" spin-off series — after declaring that Dumbledore would "not explicitly" be gay in the film.
"In that earlier interview, I didn't say Dumbledore's not gay. He is," Yates told Empire magazine. "This part of this huge narrative that [J.K. Rowling] is creating doesn't focus on his sexuality, but we're not airbrushing or hiding it. ... The story [of the romantic relationship] isn't there in this particular movie, but it's clear in what you see ... that he is gay.
Yates even promised that there will be "very sensual moments" between Dumbeldore and the dark wizard Grindelwald, played by Johnny Depp in the film.
Despite never mentioning Dumbledore's sexuality over the course of the seven-book series and the film adaptations, Rowling announced in 2007 that he is gay and that he fell in love with Grindelwald during their teenage years.
Many fans were excited by the prospect of seeing their romance play out onscreen when a younger version of Dumbledore was added to the cast of the follow-up to 2016's hit "Fantastic Beasts and Where to Find Them."
"I think all the fans are aware of that," Yates said of Dumbledore's sexuality in the earlier interview. "He had a very intense relationship with Grindelwald when they were young men. They fell in love with each other's ideas, and ideology and each other."
Rowling weighed in on the ensuing backlash from fans who have long waited for an explicit onscreen reference to Dumbledore's same-sex relationship.
"Being sent abuse about an interview that didn't involve me, about a screenplay I wrote but which none of the angry people have read, which is part of a five-movie series that's only one instalment in, is obviously tons of fun," she wrote on Twitter in January.
While the first trailers for the sequel don't hint at any romantic connection between Dumbeldore and Grindelwald, a trailer released in September shows the two young men magically pressing hands together from opposite sides of a mirror while staring intensely at each other.
Law also weighed in on how the future headmaster identifies, cautioning fans to remember that there are many films to follow in the announced series.
"As with humans, your sexuality doesn't necessarily define you; he's multifaceted," he told Entertainment Weekly. "What you've got to remember is this is only the second 'Fantastic Beasts' film in a series, and what's brilliant about J.K. Rowling's writing is how she reveals her characters, peels them to the heart over time."
Before You Go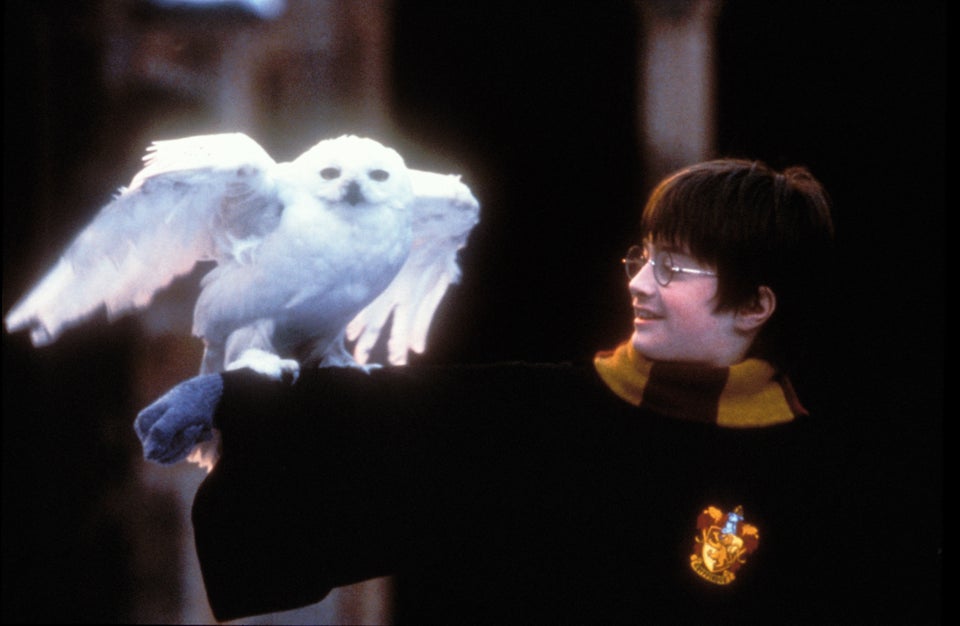 'Harry Potter': Where Are They Now?
Popular in the Community