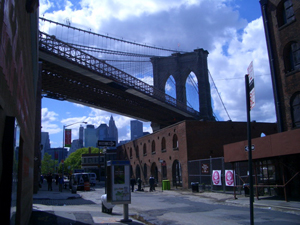 Last weekend, my sister Lily (who writes the fashion news on Splendora) and I had the pleasure of strolling around DUMBO (Down Under the Manhattan Bridge)
Brooklyn, and we arrived at the conclusion that DUMBO is what Soho was in
the 80s--the new new thing--filled with chic, artsy
trendsetters who seem unaware of our bruised economy. The shops were bustling with these hipsters and we, too, did our part in stimulating the financial system. Here are Lily & Gina's 5 Favorite DUMBO Shops:
1. POWERHOUSE BOOKS
- I'm already a bookstore fanatic so the aptly named Powerhouse Books on Main Street took my bibliophilia to another level. They have an ultra cool built-in arena to showcase exhibitions
and performances in all areas of art--photography, design,
fashion, pop culture, advertising, music, dance, film and television. I felt a rush when I caught a glimpse of Marc Jacobs' set-up materials for the next exhibit. See past events in the Powerhouse Books Arena here. 
2. BLUEBERI - The latest Beri from Suewayne Brown, owner of Redberi in Prospect Heights, Blueberi boasts a well-edited
collection for the city sophisticate. They carry my Euro faves like
Anglomania Vivienne Westwood and Sonia by Sonia Rykiel as well as
exceptional local designers like Sweet William. They're on 143A Front
Street near Pearl.
3. NOS SHOES
- Owner Racquel
Nosworthy is a kindred spirit who loves sexy shoes but also likes to mix it up with a little funky edge. She carries the not so obvious brands like Pour la Victoire, Corso Como and Matiko. Nos is located at 68 Jay Street between Front & Water.
4. ZOE
- The latest from the runway can be found in this luxurious 3,500 sq. ft
boutique stocked with Lanvin, Matthew Williamson, Rag & Bone and
other Splendora favorites. We spied pieces here that aren't even
available in Manhattan! Zoe is on Washington Street near Front but you can also shop online.
5. POMME- Here's a sweet boutique for the kids with treasures from all over the globe. Pomme carries exquisite toys, clothes and home decor. We poked around here and picked up a few
last minute baby shower gifts. Pomme is also on Washington Street (but near York) and you can shop online here too.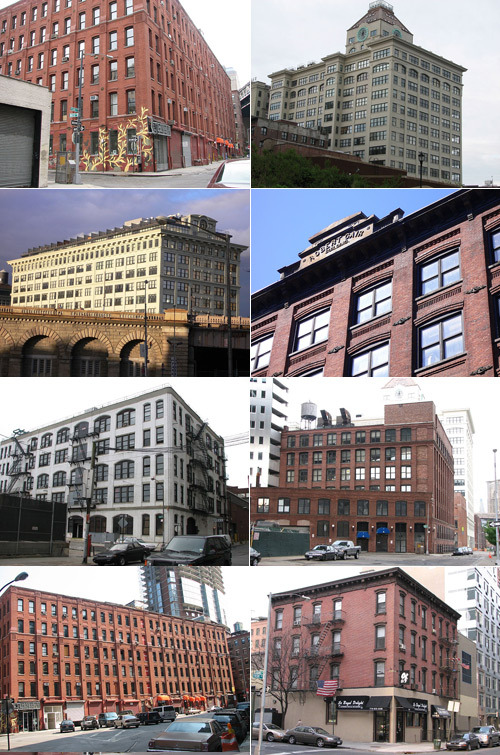 Calling all HuffPost superfans!
Sign up for membership to become a founding member and help shape HuffPost's next chapter