"I couldn't finish my work or my taxes, because my notes and expenses were stored in Google Drive," the San Francisco-based writer detailed in a blog post explaining the labyrinth she had to navigate to regain access. "And I didn't know what else I should work on because my Google Calendar had disappeared. I couldn't publicly gripe about what I was going through, because my Blogger no longer existed. My Picasa albums were gone."
She was, in her words, "dumped by Google." She had unknowingly violated Drive's terms of service because she had uploaded a spreadsheet -- per a client's request -- that included passwords for the company's point-of-sale and Twitter accounts.
Ho didn't violate Google's policies by uploading explicit images or copyrighted material. She did something that many of us do in the age of online collaboration -- shared information meant for some people, but not for everyone. Google, after all, advertises Drive as a "safe place" where you "share files with exactly who you want."
Her blog post about her ordeal went viral and quickly became the most visited post in the history of the science blog The Last Word On Nothing, where she published it earlier this week.
"Dumped! By Google" resonated with people because it touches on an anxiety that is increasingly shared: The cloud is enticing because it's so convenient and easy to use, but deep down, many feel that it may not actually be that secure or reliable.
We want to embrace the convenience of the cloud because it's been sold to us as a tool that makes our lives easier: It allows us to go wherever we want -- the office, the library, a cafe, home -- and know that our information is going to be there.
At the same time, we're constantly hearing about how often hackers breach the security of multinational corporations that spend large amounts of money to protect our -- and their -- data; Apple, American Express and JPMorgan Chase are just a few of the recent victims of hacking.
Experts will tell you never to store sensitive and important information like Social Security numbers and bank information in the cloud, and that tools like Google Drive are best for backup, not as a primary location to store crucial documents. But using cloud storage services as directed requires great discipline and isn't very practical for many people, since it requires separating files with sensitive information from files without.
And isn't that what online backup and cloud storage is for? To effortlessly back up the entirety of your computer, tax documents and all? To share sensitive information, like passwords, with others who need it? To have one central location to store and work on your honors thesis?
Kelli Coleman, a Ph.D. student at the University of California, Santa Barbara, uses Google Docs, a popular app in Google Drive, to write her dissertation. She travels frequently and can access her notes from her phone, iPad and laptop, as long as she has an Internet connection. To back up what's on Drive, she emails copies to herself through Gmail. But the threat of losing everything is a source of constant anxiety for her.
"I've now placed so much faith into these things," Coleman said, gesturing to her iPad while sitting in a Starbucks in downtown Manhattan. "If Gmail dies, I die."
Coleman is not alone. A growing number of people are using cloud-based solutions like Google Drive, DropBox and Skydrive because of the convenience the applications promise. A study last year by technology research firm Gartner predicted that by 2016, a third of users' digital content will be stored in the cloud.
But security experts say to remain cautious.
"Don't store your only copy on the cloud," warned Charles Tendell, a Denver-based cybersecurity consultant. "Don't rely on the cloud providers, because you're at the mercy of their servers."
Andrew Dailey, the managing director of the firm MGI Research, predicts that as consumers learn more about storing data in the cloud, they will develop habits that mimic how people treat important paper documents -- some are stored at home, some are stored at the office, and some are stored in a safety deposit box at a bank.
"People are going to have gradations," he said, adding that they'll choose what to store for free on Google Drive and what they'll keep on their own computer, out of the cloud.
"I've swapped convenience for control," she writes. "I back up my email and what I care about most on physical hard drives."
The tension between how people should act and how they actually do act in the cloud is only going to get more intense. Dailey said that there are at least three dozen cloud storage-focused startups -- not including established players like DropBox and Box -- that have raised between one million and 30 million dollars.
Clarification: This story has been updated to reflect that Tienlon Ho's post on The Last Word On Nothing got more traffic than any other post in the history of the blog, but was not responsible for overwhelming the blog's servers.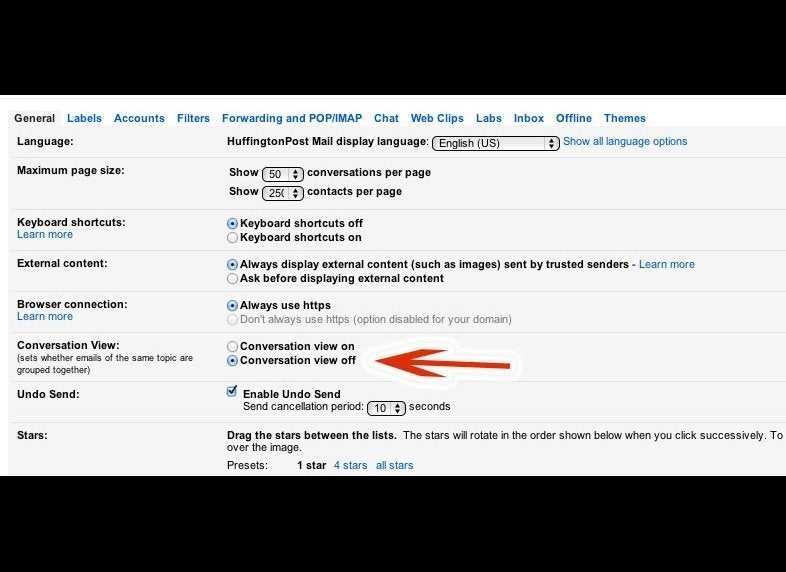 7 Gmail Questions You Were Afraid To Ask