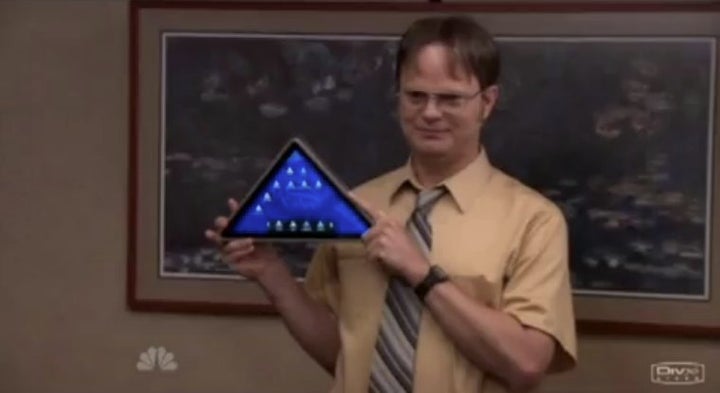 Forget the Kindle Fire. Who needs an iPad 2? NBC's sitcom 'The Office' is unleashing the power of The Pyramid.
Dunder Mifflin-Sabre brazenly jumped into the tablet market Thursday night on "The Office," bringing their new name to the game. The uniquely-shaped tablet computing device comes with a number of optional accessories, and is sure to confound even the most technologically-adept people out there.
It's a tough market out there for would-be iPad killers. Can the Dunder Mifflin-Sabre Pyramid top the heap? ...Probably not.
Check out the clip (below) to see the Pyramid in action.
Popular in the Community