Dunkin' Donuts is raising prices across its menu in response to the soaring cost of coffee, its chief executive said on Monday.
"Coffee has gone up significantly," Nigel Travis, the CEO of Dunkin' Brands, the doughnut chain's parent company, said in an interview on Yahoo! Finance's show "The Daily Ticker." "Coffee prices will go up a little bit in our stores, but not by much."
The move comes a week after J.M. Smucker, the company that sells Dunkin' Donuts-branded coffee in supermarkets, announced plans to raise prices by an average of 9 percent.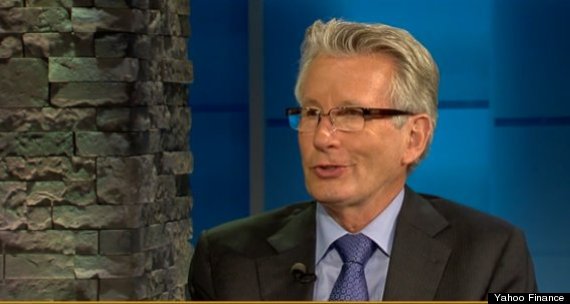 Coffee sold at physical Dunkin' Donuts locations will soon get more expensive, too. But the bigger price gains could be for other menu items, such as doughnuts and breakfast sandwiches, Travis said.
Lindsay Harrington, a Dunkin' spokeswoman, told HuffPost that individual franchisees decide their own pricing, but that she expected some increases to take effect by the beginning of next year.
Dunkin' Donuts is increasingly competing with Starbucks for coffee customers and may not want to risk losing them by raising prices too high. Starbucks has so far given no hint it will raise its own prices.
The company plans to expand west from its northeastern hub, putting it in competition with Starbucks on the national stage.
"Coffee is where the war is fought," Travis said.
Here, a coffee grower in Nicaragua shows the yellowing leaves of a blighted coffee plant: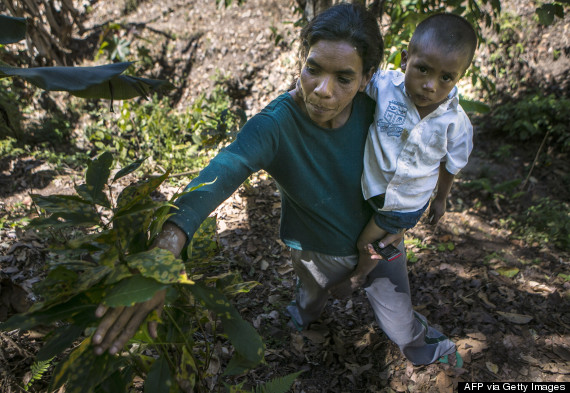 Starbucks CEO Howard Schultz said in March that his company would not raise prices in its roughly 10,000 company-operated stores.
"I think this is a time in America where raising prices is not the right strategy," Schultz said on CNBC's "Squawk on the Street." "I want to manage through this without raising prices in our retail stores. We may need to raise prices in the grocery business, which is a different story."
Starbucks spokesman Zack Hutson declined to comment to HuffPost about future price increases.
Calling all HuffPost superfans!
Sign up for membership to become a founding member and help shape HuffPost's next chapter