America runs on Dunkin' Donuts, and now it's gonna be running to Dunkin' Donuts, too.
The beloved coffee and doughnut chain announced Monday it is now offering trendy cold brew coffee in stores in New York and Los Angeles, with a nationwide launch planned for an unspecified date later this summer.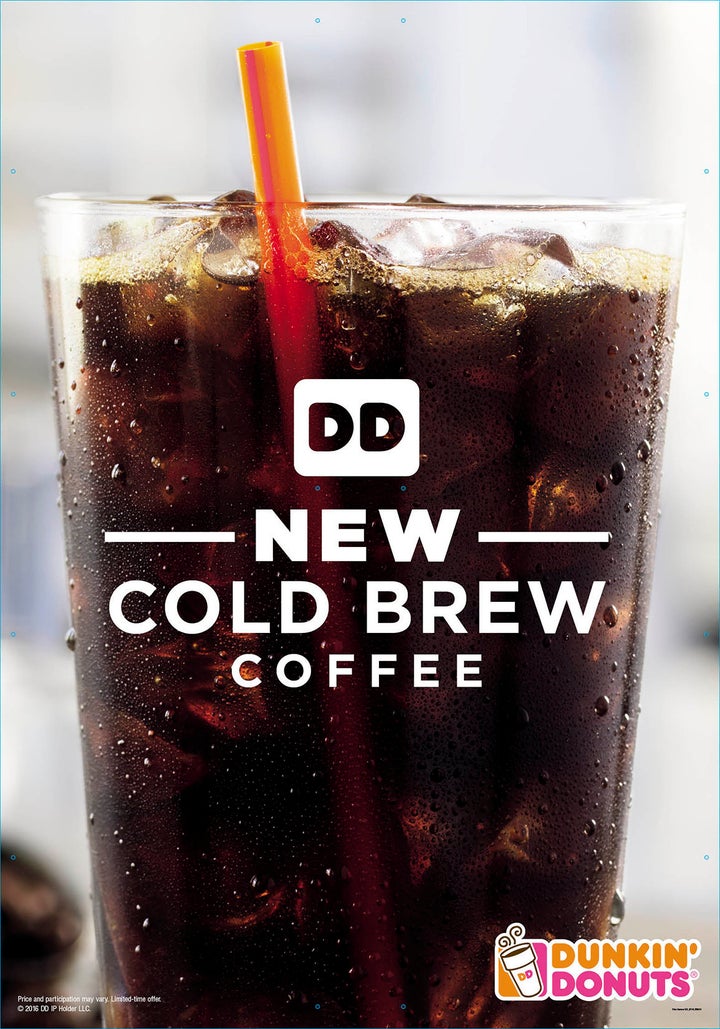 The news comes just weeks after competitor Starbucks announced it will serve a nitro cold brew, joining a slew of beaneries in their mission to bring this trending coffee offering to the masses.
Dunkin's version is made in small batches and has a longer brewing process. In a statement, the chain described their cold brew as "rich, ultra-smooth and full bodied" with "an inherently sweeter flavor reminiscent of dark chocolate."