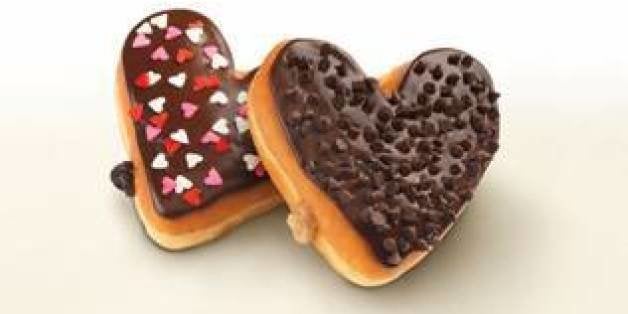 Valentine's Day is on the horizon, which means it's time for indulging in chocolate, cookies and heart-shaped everything. Dunkin' Donuts has just made it really easy to get in the Valentine's Day spirit with two new flavors: the Cookie Dough Donut and the Brownie Batter Donut.
As of January 28, both donuts are available at all Dunkin' Donut locations through the end of February. The Cookie Dough Donut is heart-shaped and filled with a gooey, sugary and very salty buttercream. It's coated in a chocolate icing and topped with chocolate chips. The saltiness is key, and while it may not taste a whole lot like cookie dough, the salty filling goes a long -- if incomplete -- way to evoke a cookie dough flavor.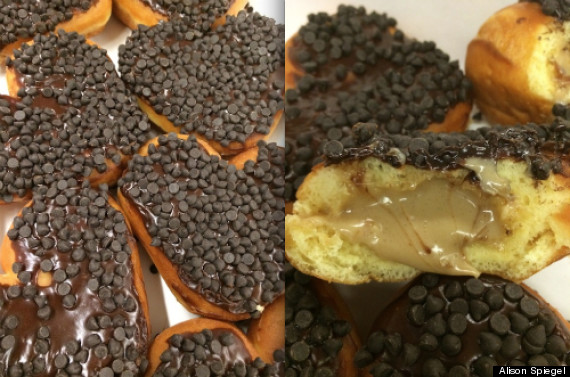 The Brownie Batter Donut is also heart-shaped and is filled with a rich, thick, buttercream that is grainy like real brownie batter. It is also coated with chocolate icing, and topped with candy heart sprinkles. The Brownie Batter Donut is being brought back, but the Cookie Dough is new.
Both flavors are intensely sweet and may send you into an uncomfortable sugar shock, so they may not be the best idea for breakfast. (But we don't judge breakfast choices over here.)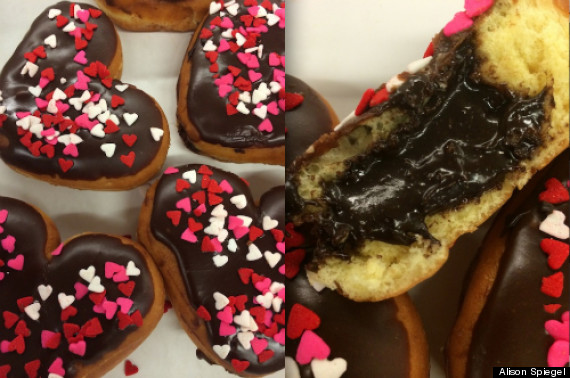 "We really focused on creating a donut that would give our guest the familiar experience from our youths of getting the mixing spoon from the bowl after you and your family made cookies," Dunkin' Brands' Executive Chef and Vice President of Product Innovation Stan Frankenthaler told The Daily Meal.
You might be pro V-Day and want to share the sweet stuff with your significant other. Or you might be against the Hallmark holiday and want to shove down your feelings by eating all the donuts yourself. However you feel about it, these new heart-shaped flavors may be just want you need on Valentine's Day.
"Have a heart, or have a dozen," Dunkin' Donuts' press released says.
Related
Before You Go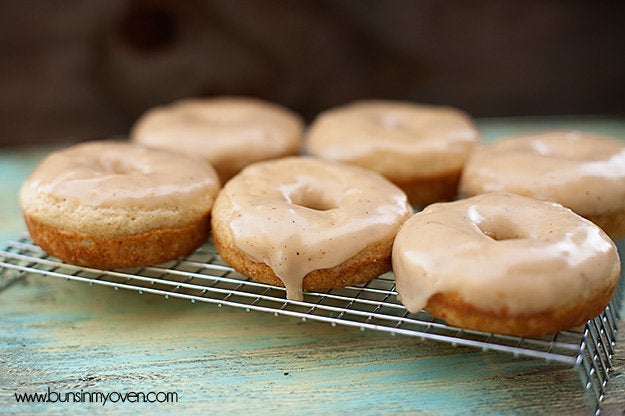 Doughnut Recipes