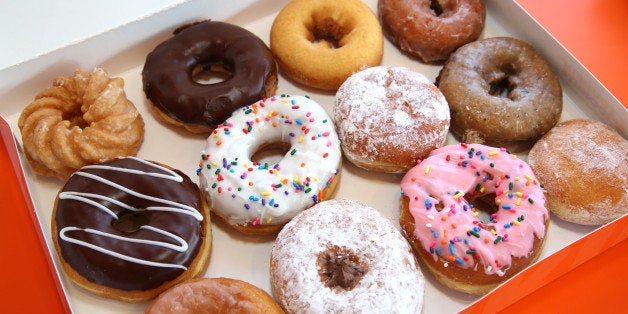 A scene from a morning in the not-so-distant future: Your alarm jolts you awake right in the middle of a glorious dream. You want to keep sleeping, but you have to get to the office. You have no food in the house, as usual. So you open up your eyes a tiny bit, tap the Dunkin' Donuts app, and order a glazed donut and a large iced coffee. You fall back asleep for 20 minutes. Then you're awoken once again -- by the doorbell. You zombie-walk to the door, and a delivery person hands you your order. You sip the coffee, you take a bite of the donut, and you are suddenly ready for the day.
It's not yet clear when exactly you'll be able to enact this scene in real life, but it won't be long. In an interview with CNBC this weekend, Dunkin' brands chairman and CEO Nigel Travis said that the chain is working on a new mobile app that will allow customers to order Dunkin' Donuts delivery to their front doors.
"We're now developing mobile ordering. We're doing a private test. We'll move to a more public test later this year. We'll probably launch mobile ordering sometime next year," he said.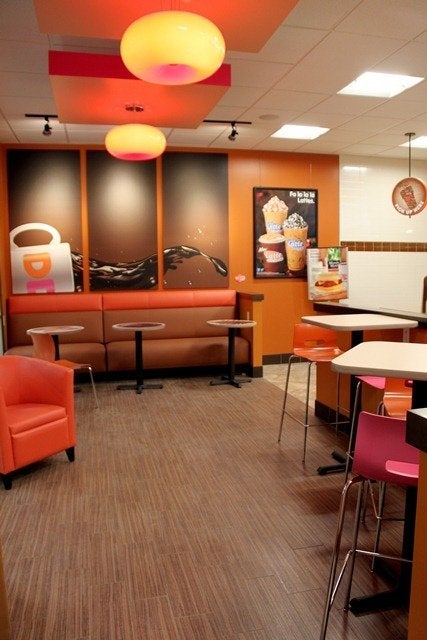 Dunkin' Donuts New Look
Popular in the Community