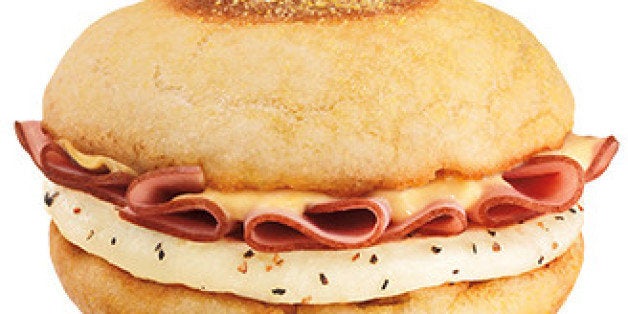 Hollandaise sauce is an emulsion of egg yolks and clarified butter, and when done correctly, it should look like this:
Dunkin' Donuts isn't out to serve its customers authentic Hollandaise sauce, however. According to Business Insider, Dunkin' Donuts Executive Chef Stan Frankenthaler chose to create a Hollandaise sauce with a consistency close to cream cheese. His priority was perfecting a sauce that could be spread quickly onto an English muffin. "Our employees are used to putting cream cheese on bagels very quickly, so this is no different," he told Business Insider.
We'll give Dunkin' Donuts a pass for opting out of making hollandaise the traditional way, which is to hand-whisk a mixture of clarified butter, egg yolks and lemon juice until it's perfectly emulsified (i.e. nearly an impossible task for the average Dunkin' employee). However, Eric Ripert has proven you can make real hollandaise in a blender, so there's really no excuse for this cream cheese debacle.
For Americans who don't quite understand what Hollandaise sauce is, Dunkin' Donut's special sauce is sure to confuse matters.
By the description on Dunkin' Donuts' website, it sounds like the chain isn't denying the degree to which its "Hollandaise sauce" differs from the real stuff. The Eggs Benedict Breakfast Sandwich's description says it contains black forest ham, egg and the "creamy, lemony flavor of Hollandaise" on an English Muffin -- note it says "flavor of," instead of just "Hollandaise sauce." As of now, no ingredients are available on the website, so we're still not exactly sure what goes into this cream cheese-like "lemony flavor." We're not sure we need to find out.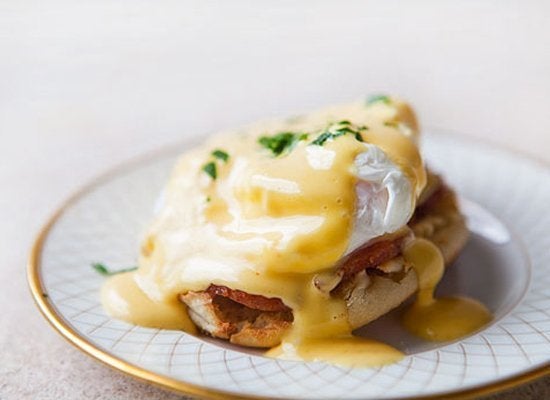 Eggs Benedict Recipes
Popular in the Community