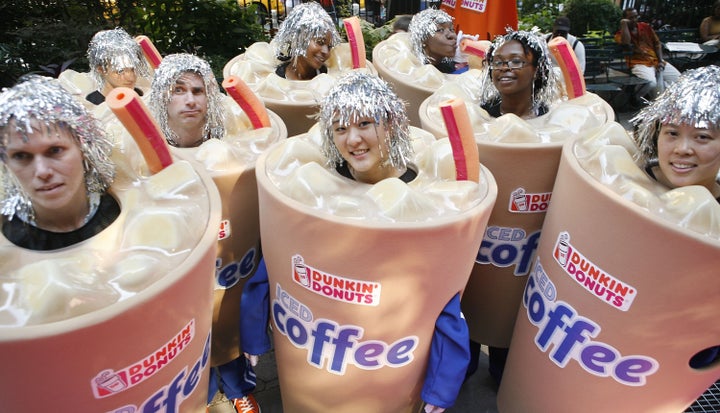 Dunkin Donuts' Free Iced Coffee Day takes place today, May 11, 2010, but only at select locations -- just 14 to be exact of the hundreds of stores nationwide.
The participating franchises are located in six states: Arizona, Maryland, New York, Ohio, Pennsylvania and Virginia. To see if your local store is participating, it's best to call ahead.
To help in the process, find Dunkin Donuts locations nearest to you with this store finder.
"Rachel Davis: deff avoiding dunkin donuts for a while. really annoyed"
"Joe Goldsberry: I found out about the free iced coffee on Facebook. I believe it was an event that I clicked on saying I was attending. Nothing was said about not at every DD. Disappointed."
"Jordan Leite What is this...last year around this time you guys had 50 cent iced coffee in ALL locations...now you do free but only in about 14/23423423432 locations? This is an outrage everyone in my town was expecting free iced coffees."
A Dunkin' Donuts spokesperson explained to Christian Science Monitor via e-mail: "As part of our 60th birthday celebration, Dunkin' Donuts is offering a variety of regional promotions throughout the year rather than a national Free Iced Coffee Day."
Dunkin Donuts boasts that every cup of its Iced Coffee "starts with the highest quality beans," and fresh coffee is brewed every day.