The company just released its seasonal coffee cup design, as it has before. This year's red, green and white styrofoam design features the word "joy" within a festive-looking wreath.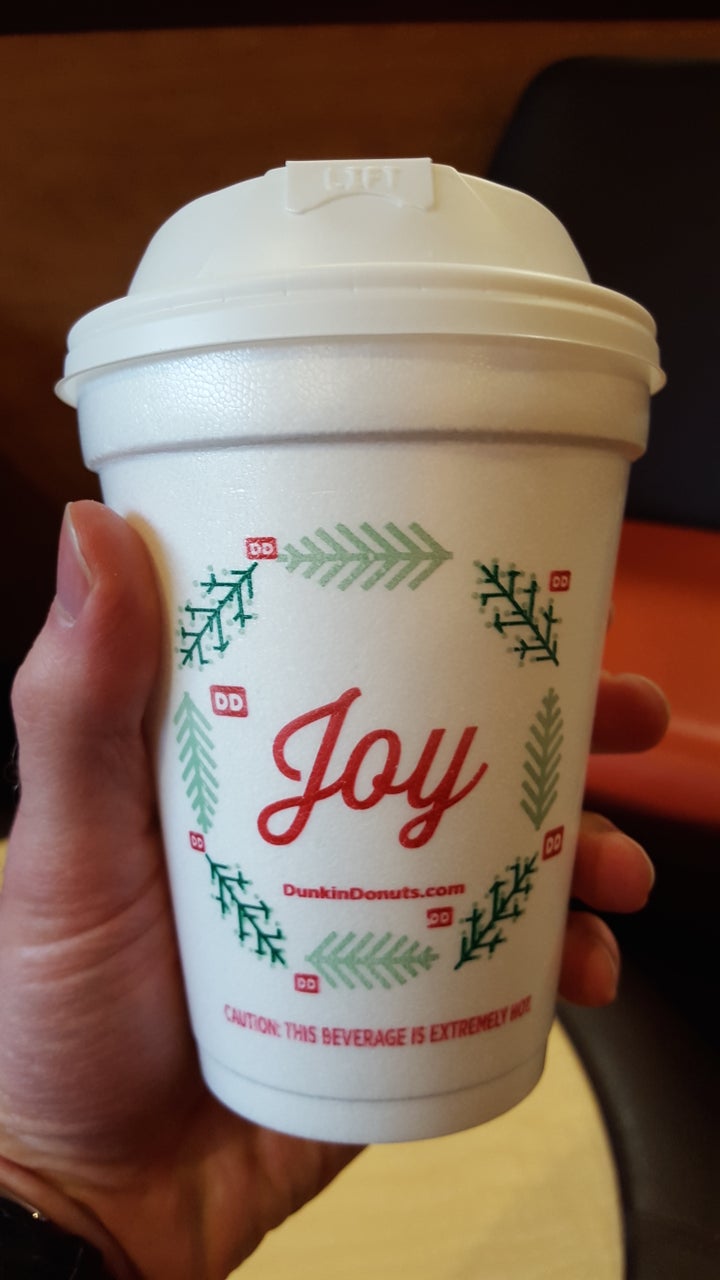 To be clear, the Christmas-y motif isn't a jab at Starbucks, according to Scott Hudler, Dunkin's vice president of global consumer engagement.
"For many years Dunkin' Donuts has served coffee in festive cups featuring the word 'joy' as part of our annual celebration of the season and holiday offerings," he told HuffPost in a statement. "We believe this conveys the happiness and spirit of the holiday season in a way that resonates with our guests."
The cups arrive at the same time as Dunkin's holiday-themed goodies, including a snickerdoodle croissant donut which, may we say, might be the best darn thing they've ever churned out.
Get 'em while they're hot!