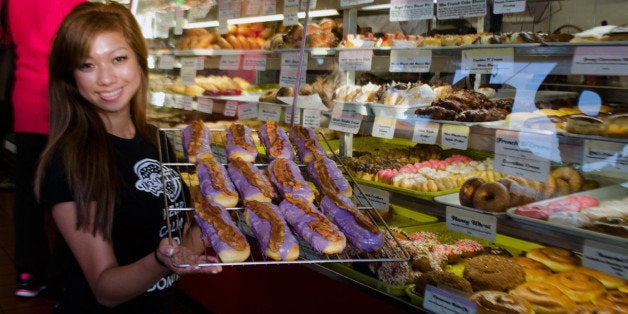 Greater Los Angeles is home to the most diverse ecosystem of independent donut shops of anywhere in the country. Over 700 shops, many of them owned by Asian immigrants or their children, call SoCal home. And despite Angelenos' reputation for health obsession, many natives hold their morning donuts a sacrosanct part of the day.
LA donut fans have understandably started to worry that the spread of Dunkin' could drive some of the city's independent donut shops out of business. I was curious to know whether the owners of the donut shops themselves felt the same way, so I drove around LA asking them what they thought of the prospect of 100 Dunkin' Donuts locations opening in the region. Here's what five of them said.
SK Donuts and Croissants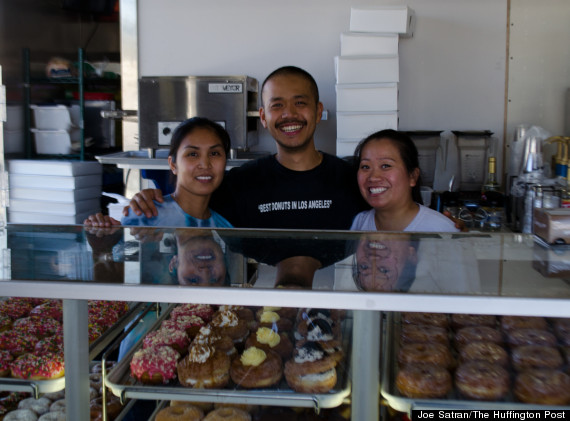 Owner Heng Te (pictured with his wife Charlyn Te, at left, and his sister Diana Orlanes, at right): "Honestly, I checked out their Santa Monica location, and I was not impressed. It's a nice-looking shop, and the coffee was fine, but the quality of the donuts was just not there. Our fryer's on practically 24 hours a day, so we always have fresh donuts. I don't think they can say the same. Are we worried? Not really, not with the hard work we put in every day."
SK Donuts and Croissants is located at 5850 W 3rd St in Mid-Wilshire
Randy's Donuts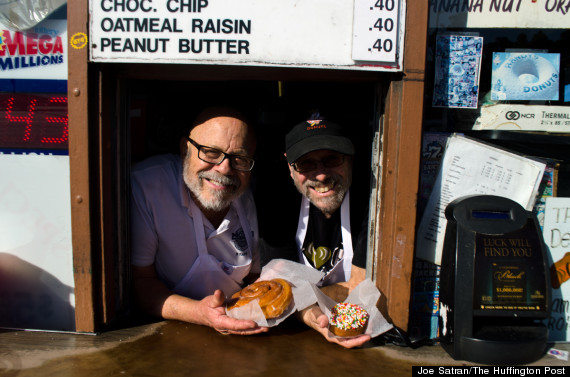 Owner Ron Weintraub (pictured, at right, with his brother Larry Weintraub, at left): "I've been here for 38 years; in that time, a lot of things have come and gone. Krispy Kreme... Dunkin' Donuts, when they were here the last time. Every time something new opens, everybody wants to try it. But then they always come back. I think them coming here could actually be good for us, if it increases the people's awareness of donuts."
Randy's Donuts is located at 805 W Manchester Blvd in Inglewood
Bob's Coffee and Doughnuts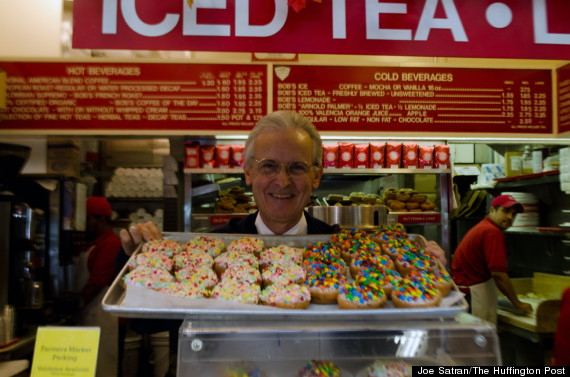 Owner Bob Tusquellas (pictured above): "What I care about it making the best donuts I can and making sure they're fresh all day long. The other things I can't control. I only worry about things I can fix. I can't change Dunkin' Donuts. They're a huge corporation -- they're the GM of the donut business. I'm sure their product is good. They have to be, or else they wouldn't be so successful. But I'd like to think ours are better."
Bob's Coffee and Doughnuts is located in the Farmer's Market at West 3rd and Fairfax
Stan's Doughnuts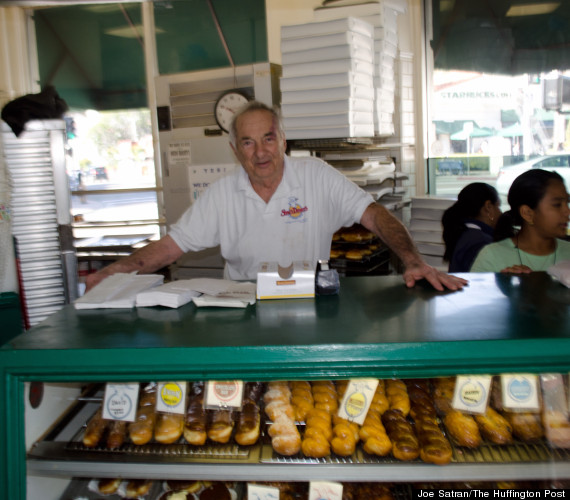 Owner Stan Berman (pictured above): "I don't think Dunkin' Donuts is going to affect any of the established donut shops. Their donuts are just normal -- there's nothing special about them. When you make the donuts on the premises, there's no comparison to one that's made in a commissary that might be three or four hours old. Anyway, I think Dunkin' is going after Starbucks, and the coffee business, more than independent donut shops."
Stan's Doughnuts is located at 10948 Weyburn Ave in Westwood
DK's Donuts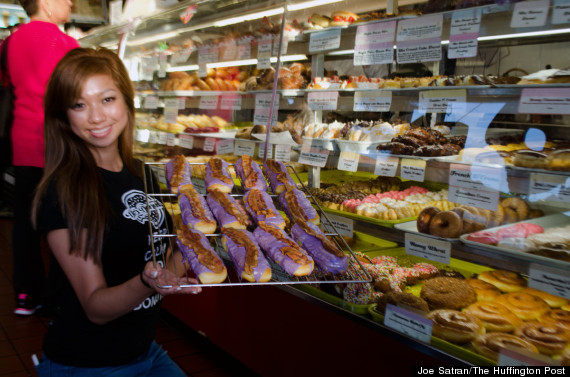 Owner Mayly Tao (pictured above): "Dunkin' is the McDonald's of donuts. I haven't tried their donuts, but I hear they're stale. So I don't think them coming in will hurt us, per se, since we have a very high quality product and a lot of customer loyalty. But for other LA donut shops... it depends on if they're keeping up their quality. If they don't, I can see them losing business. But you'll return to a place that makes something you like, especially if it's hand-made."
DK's Donuts is located at 1614 Santa Monica Blvd in Santa Monica
... And here's what Dunkin' had to say.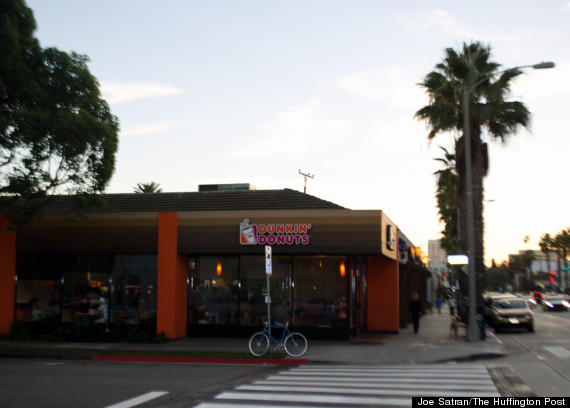 Justin Drake, senior public relations manager at Dunkin' Brands: "Independent coffee and fast food vendors have grown the largest in terms of store count in recent years in Los Angeles and Southern California. We expect competition from both large retail brands and smaller independent shops as we expand in the Los Angeles area, and we welcome this competition. Dunkin' Donuts is a daily ritual for many of our guests nationwide. We look forward to expanding further in California and keeping guests running with our wide variety of high-quality food and beverages, all served fast in welcoming environments and at a great value."
Related
Before You Go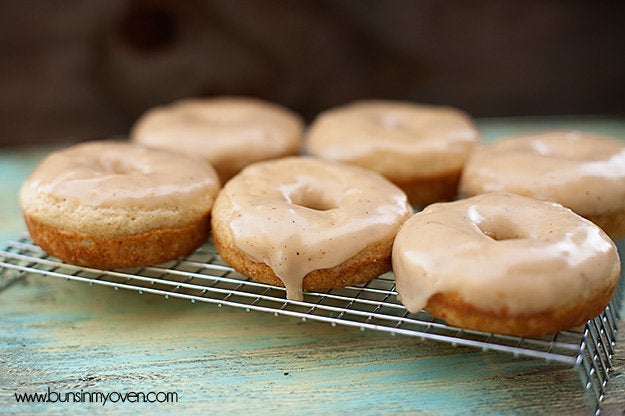 Doughnut Recipes