Dunkin' calls its new flavors the "must-haves of the spring season" in a press release. We're not sure we agree. Whatever you think about Dunkin' Donuts coffee, these new flavors may leave a foul taste in your mouth. (They literally left us at HuffPost Taste reaching for gum to cleanse our palates.)
One flavor was worse than the next. The Coconut smelled strongly of (you guessed it) coconut, and all the associated smells that go along with artificial coconut flavoring -- sunscreen, pina colada and general unpleasantness. Thankfully it smelled worse than it tasted -- the coconut flavor was actually quite subtle in the coffee -- but the aftertaste lingered when we were really ready to move on.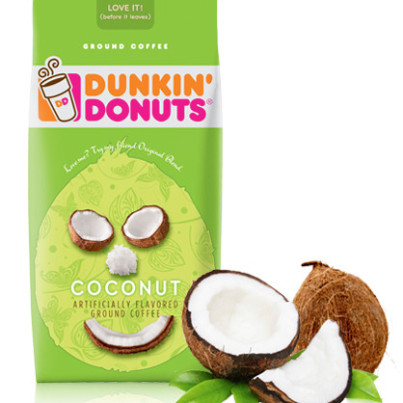 The Toasted Almond smelled like the sweetest, most insane amaretto ever, in coffee form. We don't know how else to describe it, but don't think further elaboration is necessary anyway. It was just gross. Fortunately, like the coconut, the flavor was way more muted than the odor. (It helped to put a lid on our coffee cups to obscure the fragrance.) Still, we didn't want to go back for more.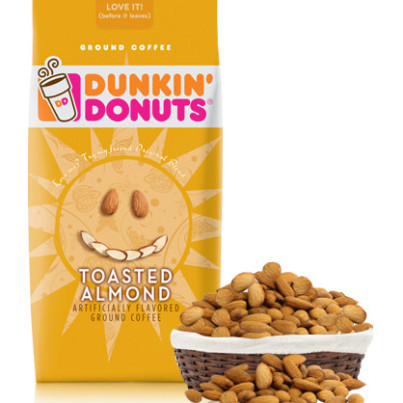 The worst was the Peach Cobbler. Why this was even considered as a coffee flavor is beyond us. It smelled like peach gummy candies and tasted worse. Peach is supposed to be a refreshing flavor, not one that you soil with coffee. Pouring milk in felt like a crime. It was just all wrong.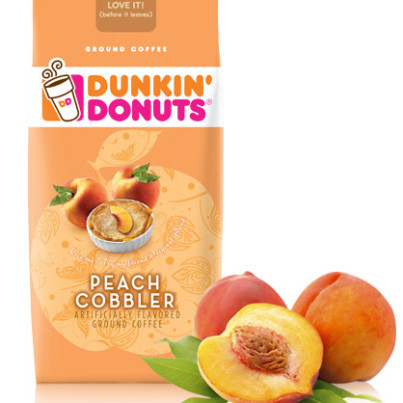 But how do we pack so much peachy-keen flavor and sweet Southern charm into one cup? A gentleman never asks, and a lady never tells.
It sounds like Dunkin' took a page straight out of Guy Fieri's coffee book. (Fieri introduced a line of K-cups earlier this year, with flavors like Bananas Foster, Caramel Apple and Cinnamon Roll.)
Flavored coffee is a contentious issue. Purists will argue that no coffee should be flavored, while the other side sips away happily at their hazelnut or caramel. Leave it to Dunkin' Donuts -- one of America's favorite coffee shops, (depending on where you live) -- to state loud and clear where it stands on the debate. Its new flavors are available now at grocery stores nationwide for a limited time only.
Sometimes Dunkin' hits a home run, but this new coffee line is a total strikeout. "America runs on Dunkin'?" We hate to say it, but the only running we see here is running away from these new flavors.
Related