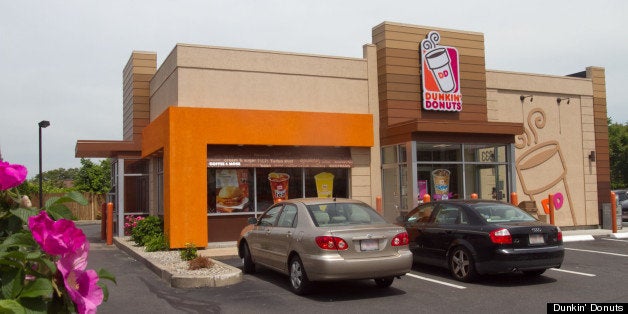 Dunkin' Donuts is beginning to look a lot like Starbucks. By adding new comfortable chairs and free wi-fi, the coffee chain hopes to alter its reputation of being a grab-and-go establishment.
"We haven't always been conducive to that relaxed environment," he explained. "So soft seating, the ability to watch TV, to listen to appropriate music and just do things slightly slower than you would in the morning is what we think we've been missing."
Many redesigned stores will also feature updated lighting, convenient electrical outlets and bartop areas suitable for computers and smartphones. Other new draws include flat-panel televisions, satellite music and digital menu boards. Drive-thrus will be decked out with new signage and canopies.
Franchisees, who are required to remodel their stores every 10 years, will have have four new themes to choose from: "Original Blend," "Cappuccino Blend," "Dark Roast" and "Jazz Brew" (see slideshow below for photos).
Dunkin' Donuts efforts to broaden its appeal don't stop with its redesign. Earlier this month, word spread that the chain's Glazed Donut Breakfast Sandwich will get a national rollout.
Take a look at Dunkin' Donuts' new design: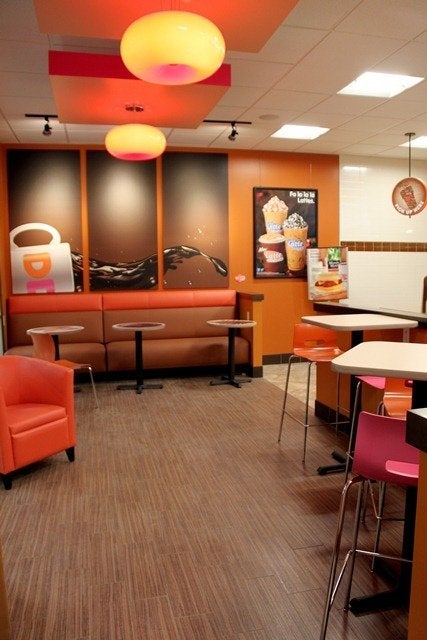 Dunkin' Donuts New Look
Related
Popular in the Community