On Friday afternoon, a handful of Dunkin' Donuts stores remained open in the Boston area to serve coffee and donuts, despite the widespread lockdown of the city and surrounding areas. Karen Raskopf, chief communications officer for Dunkin' Brands, said the orders to remain open came from the city.
"At the direction of authorities, select Dunkin' Donuts restaurants in the Boston area are open to take care of needs of law enforcement and first responders," Raskopf told The Huffington Post in an emailed statement.
BuzzFeed first reported the news on Friday morning that many outlets were still open, noting the city's reputed affection for the national donut chain. However, in neighboring Watertown, some Dunkin' Donuts were ordered to close by late morning, according to two stores contacted by The Huffington Post.
Surya Thapa, owner of a Dunkin' Donuts store on Mt. Auburn Street in Watertown said he was ordered to close around 11 a.m. He said the loss of business could cost him as much as $4,000 to $5,000 for the day. Despite the loss of business on Friday, Thapa said he supported closing down his shop. "I cannot risk my employees' safety," he said.
When asked about safety concerns at the stores that are open, Raskopf said, "The select open restaurants in the Boston area are those in areas with a heavy law enforcement concentration in order to serve first responders. We have been in touch with the authorities regarding which restaurants to have open and closed."
In downtown Boston, most restaurants were shuttered at Friday lunch hour.
One dining institution, however, was open for business. When contacted by The Huffington Post, Wesley Hagan, an employee at the Union Oyster House, confirmed that the restaurant was open on Friday and the oyster bar was stocked. Hagan said the restaurant had not been ordered to close.
"People still need to eat," he said.
Before You Go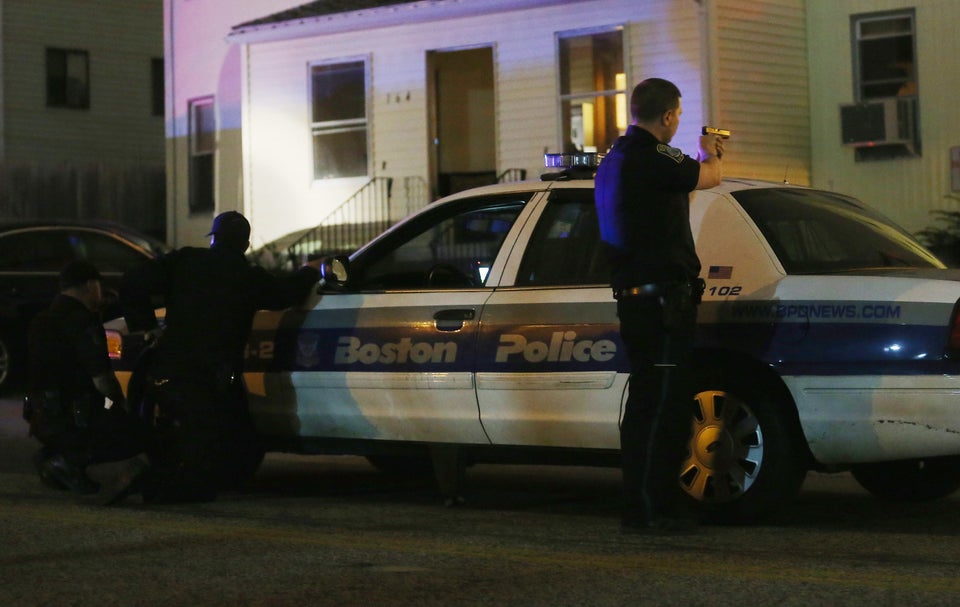 Reports Of Shooting, Explosions In Watertown