We're in stitches over Dunkin' Donuts' snarky t-shirt, on sale through its online shop, which really sticks it to competitor Starbucks. "Friends Don't Let Friends Drink Starbucks," reads the tee. Point, Dunkin' Donuts.
The move is particularly interesting in light of Dunkin' Donuts recently-announced renovation plans, which includes new restaurant decor that looks strikingly like Starbucks.
According to a Dunkin' Donuts representative, however, the t-shirts have been around since 2008. How the heck did we miss them?!
"The t-shirt is a fun way for our passionate fans to show their loyalty to our brand and their choice to make Dunkin' Donuts' coffee part of their daily lives," said a representative in a statement.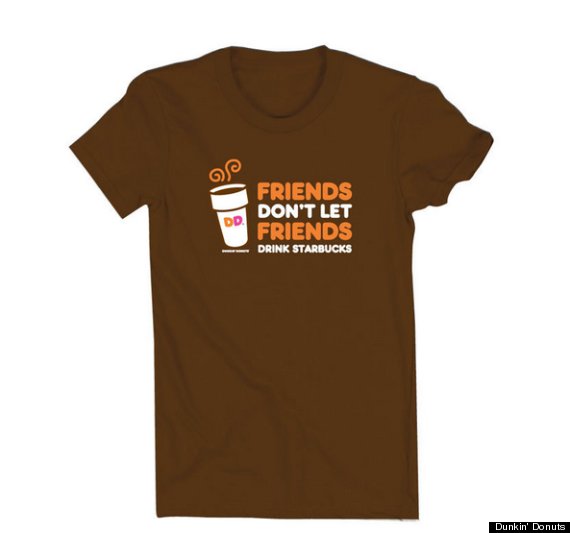 Before You Go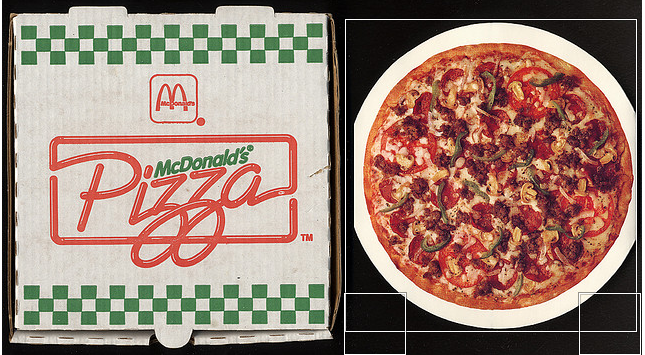 Mind-Blowing Fast Food Inventions
Popular in the Community