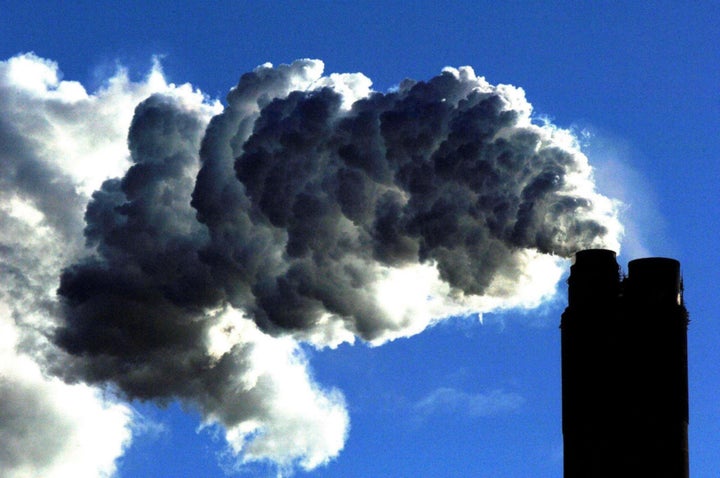 As government delegates attended the first meetings of the 17th climate change negotiations being held in Durban, civil society members kicked off the "Occupy Durban" movement in a small green lawn close to the conference hall. "This is in solidarity with the Arab Spring and the Occupy Wall Street movement," says Stephen Murphy, an activist in the climate justice network. "It is fighting against the same ideology of consumerism and relentless fossil fuel extraction."
Activists expressed deep frustration and anger at the governments of both developed and developing nations for the deadlock in climate talks. One fear is that inflexible positions on both sides will kill the Kyoto Protocol (the only legally binding treaty that imposes obligations to reduce carbon emissions on 37 industrialized countries) after its first term expires in 2012.
Much of the anger here is being directed at the United States, which backed out of the Kyoto Protocol in 2001. Jonathan Pershing, the head of the U.S. delegation, reiterated here that the U.S. Senate would never approve a treaty that did not put legal obligations on other major polluters as well. After China, the U.S. is second largest emitter of carbon emissions and remains the largest per capita emitter. "We had faith 16 times before but no more...most of us are saying it's a conference of polluters," says Patrick Bond, a professor in the in the University of Kwazulu-Natal, who is part of the occupy movement. "If anything good starts to happen then Washington will sabotage it does it again and again."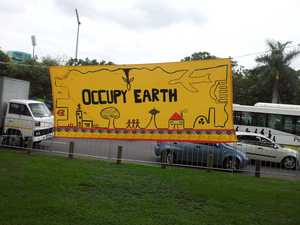 Activists organized a peoples' general assembly as an alternate to the U.N. General Assembly, which they said did not represent them.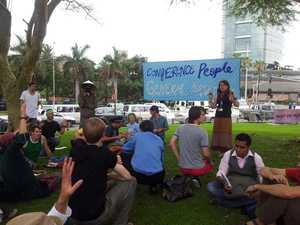 Murphy, for instance, questioned whether Meles Zenawi, the prime minister of Ethiopia and former head of African delegation on climate change, really represented African interests. Zenawi's regime in Ethiopia has been plagued by accusations of gross human rights abuse. Another activist, who questioned South African president Jacob Zuma's commitment to combating climate change, pointed out the irony of the conference being held in the heartland of the country's petrochemical industry. The city was also mourning the loss of nine people who died in the torrential rains on the eve of the negotiations.
Like many of the Occupy movements, the goals of "Occupy Durban" are not clear. "What we're trying to do is reengage with politics on a people based level," says Murphy. "What we'd like to see is a much more non-hierarchical localized politics."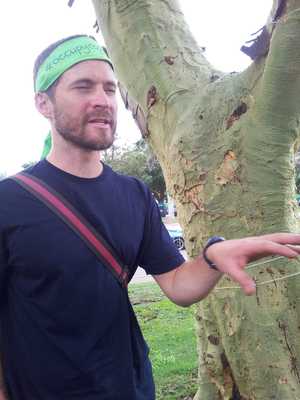 Bond pointed out that clear goals were not needed at this point. "The movement brings a new spirit of horizontality and freshness," he says. "We're at the point of raising consciousness and not just demands." Former Costa Rican President Jose Maria Figueres has also called for an "Occupy Durban" movement.
The Occupy meeting was attended by a couple of hundred people but the activists are hoping that tens of thousands will join them for a massive rally on December 3. Unless the numbers grow, it is unlikely that the movement will have any impact. But activists remain optimistic. "I don't know how many people Occupy Wall Street started with but Occupy Denver started with 18 people on a lawn," says Adam Greenberg, who has come done from Boston and is representing himself. "Things start small."
Children attending the "Occupy Durban" meeting also expressed a lack of faith in the bureaucrats and their rhetoric. "People in there just keep talking talking," said Fundile Dlamini, 15, who is part of the Plant for the Planet Foundation. "We children are saying stop talking and start planting."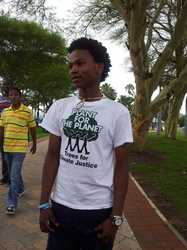 REAL LIFE. REAL NEWS. REAL VOICES.
Help us tell more of the stories that matter from voices that too often remain unheard.