WASHINGTON ― Sens. Dick Durbin (D-Ill.) and Lindsey Graham (R-S.C.) are drafting a bill that aims to protect undocumented young people who could be at risk of deportation when President-elect Donald Trump enters the White House.
Durbin confirmed on Thursday that they were working on a bill that they hope to finish by the end of next week, after Graham discussed the plans on Wednesday. Details have yet to be finalized, but Durbin said on the Senate floor that it was a "bipartisan effort to say to the new president, give these young people a fighting chance."
"At least protect them until we've had a chance to act on the larger immigration issues before us," Durbin said.
Their plan is one of many avenues Democrats are going down to protect undocumented young people, often known as Dreamers. Many of these young people gave their personal information to the government because lawmakers urged them to do so, and now they fear Trump could use it to track them down for deportation.
Some of the lawmakers' efforts focus on President Barack Obama, who created the Deferred Action for Childhood Arrivals program, or DACA, for Dreamers that Durbin, Graham and others are now seeking to protect.
Immigration reform leaders in the House are collecting signatures on a letter asking Obama to issue an executive order saying information collected for DACA cannot be used "for purposes other than originally intended," like deportation. Reps. Judy Chu (D-Calif.), Luis Gutiérrez (D-Ill.), Lucille Roybal-Allard (D-Calif.) and Raúl Grijalva (D-Ariz.) are spearheading the letter, which was provided to The Huffington Post on Thursday.
"Countless community advocates, organizers, and public servants have promoted the DACA program to Dreamers on the premise that the information they supply to DHS would not be used to deport them in the future," they wrote. "We cannot stand by and allow the Trump administration to exploit the trust these young Americans placed in us and the government."
Trump could overturn the executive order, just as he could do away with DACA because it was an executive action rather than a law. But Chu said last month in a statement to HuffPost that she believes a new executive order from Obama "would be an important step in that it would require Trump to announce his intentions to use these names."
"Their parents warned them, their friends warned them, 'You're turning yourself in. You're telling this government who you are, where you are and where they can find you.' But they did it anyway."
Some of the same House Democrats have called for Obama to pardon DACA recipients for being unlawfully present in the U.S., which would not confer them legal status but could, according to the members, provide another layer of protection from deportation.
The White House shot down the idea of a pardon. "We note that the clemency power could not give legal status to any undocumented individual," an official said in a statement last month. "As we have repeatedly said for years, only Congress can create legal status for undocumented individuals."
Durbin indicated that the bill he and Graham are planning would not give a path to citizenship for DACA recipients ― unlike the Dream Act legislation the Democrat first introduced in 2001 or the so-called gang of eight comprehensive immigration reform bill both senators pushed in 2013.
Instead, Durbin said the bill would "give a temporary stay so that these young people could be protected until Congress does its work and comes up with an immigration bill that addresses this issue and many more."
He called the Dreamers' actions "heroic."
"They stepped forward out of the shadows and said if the United States of America set legal standards for us to follow to stay here we will comply with them," Durbin said. "Their parents warned them, their friends warned them, 'You're turning yourself in. You're telling this government who you are, where you are and where they can find you.' But they did it anyway."
Durbin said talks with his colleagues indicate that "there are pretty strong emotions in favor of helping these young people."
One of those colleagues is likely Sen. Jeff Flake (R-Ariz.), a fellow gang of eight member who has talked to fellow senators about a temporary DACA extension, according to a spokesman.
"I support and will look for ways to ensure that individuals, kids who were brought here when they were two years old, through no fault of their own, are able to stay here and finish their education and contribute to society here," Flake said last week at a press conference. "I hope to find a way."
Before You Go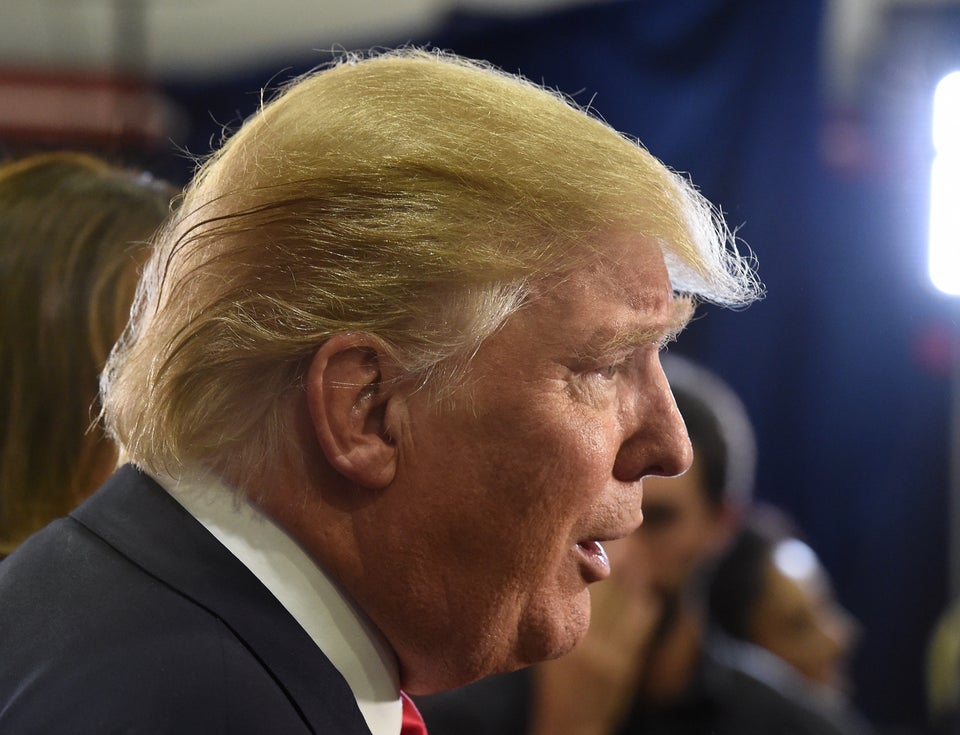 How Donald Trump Talks About Undocumented Immigrants
Popular in the Community