WASHINGTON ― Sens. Lindsey Graham (R-S.C.) and Dick Durbin (D-Ill.) blame White House staffers for standing in the way of a deal to help undocumented people who came to the U.S. as children.
"We cannot do this with people in charge at the White House who have an irrational view on how to fix immigration," Graham told reporters Tuesday outside the Senate Judiciary Committee, where Homeland Security Secretary Kirstjen Nielsen testified at a routine oversight hearing.
Graham, who has become one of President Donald Trump's best friends in the Senate after being a harsh critic during the 2016 White House race, added that he didn't think the president was "well served by his staff" on the immigration issue.
Durbin said he suspects top White House aide Stephen Miller, an immigration hardliner, was trying to tank a bipartisan compromise.
"Any effort to kill immigration reform usually has Mr. Miller's fingerprints on it," Durbin said.
The two senators are pushing for a bipartisan plan that would bring relief to so-called Dreamers, many of whom could lose deportation protections and work permits because Trump ended the Deferred Action for Childhood Arrivals program, known as DACA.
But they've been dealing with mixed signals sent by Trump. At times he's stressed he wants to help Dreamers, but he's also undercut a possible deal by demanding support for his signature campaign issue ― a wall along the U.S.-Mexico border ― that is a non-starter for Democrats. He's also surrounded himself with immigration hardliners, including Miller, Attorney General Jeff Sessions and White House Chief of Staff John Kelly, who as the head of the Homeland Security Department in the administration's early months aggressively pursued deportations and a travel ban targeting several Muslim-majority countries.
Durbin suggested Republican lawmakers who share the hardline stances on immigration ― such as Sens. Tom Cotton of Arkansas and David Perdue of Georgia ― were invited to a bipartisan meeting last Thursday at the White House in order to scuttle the negotiations on DACA.
"The idea was clearly to outnumber us and to kill our efforts," Durbin told reporters on Tuesday.
Democrats want a deal passed by the end of the week, and many have said they won't support a must-pass spending package unless Dreamer protections are a part of it ― something that could threaten a government shutdown if Republicans can't approve funding on their own.
Frequent negotiations between the White House and Congress only started in earnest this month, even though Trump announced the end of DACA in September. Since then, congressional aides and other sources have warned that Miller might be trying to sink the talks, first when the White House demanded a long wishlist of changes to immigration policy in October, then again when it reiterated them earlier this month. A document sent to senators in early January with the White House's immigration priorities was authored by Miller, according to the file.
Lawmakers said progress was being made on DACA talks last week, but the negotiations were thrown into turmoil when Trump at Thursday's bipartisan meeting made racist comments, according to some of those at the session.The president referred to Haiti and African nations as "shithole countries" and said that instead of immigrants from those areas, he would like more from Norway, according to reports confirmed by Durbin. (Trump, backed by Perdue and Cotton, has denied he said those words; Nielsen, who was also in the room, has supported his version of what transpired, although she said there were curse words said by various people during the meeting.)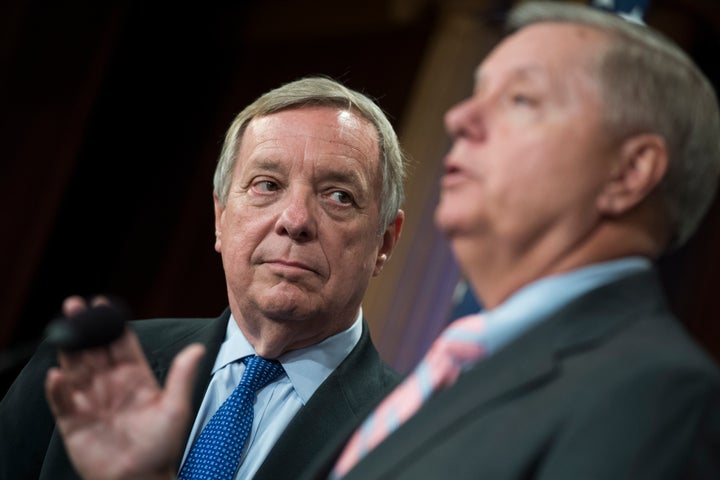 The White House gathering didn't go how Graham expected it to, he said during Tuesday's Senate Judiciary Committee hearing. Around 10 a.m. on Thursday last week, Durbin spoke to Trump on the phone and afterward told Graham the chat had gone well, the Republican senator said. They then planned a meeting at the White House around noon.
"What happened between 10 and 12?" Graham said during the hearing.
He then made a plea directly to Trump.
"If the president's watching: I'm still in the phone book. Don't give my number out, but call me," Graham said, a reference to Trump publicizing the senator's cell phone number in 2015 when both were seeking the GOP presidential nomination.
Graham, resisting the temptation to directly use a vulgar term, added: "This has turned into a s-show and we need to get back to being a great country where Democrats and Republicans work together to do something that we should have done years ago."
At a press briefing Tuesday afternoon, White House press secretary Sarah Huckabee Sanders dismissed the idea that anyone other than Trump was in control and said that he was the one who invited Cotton and Perdue to the meeting with Graham and Durbin. She said Trump shot down the senators' proposal because it was "simply a complete failure in terms of a good deal."
"To be very clear, the president's running the show here at the White House," Sanders said.
The story has been updated with Sarah Huckabee Sanders' comment.
Before You Go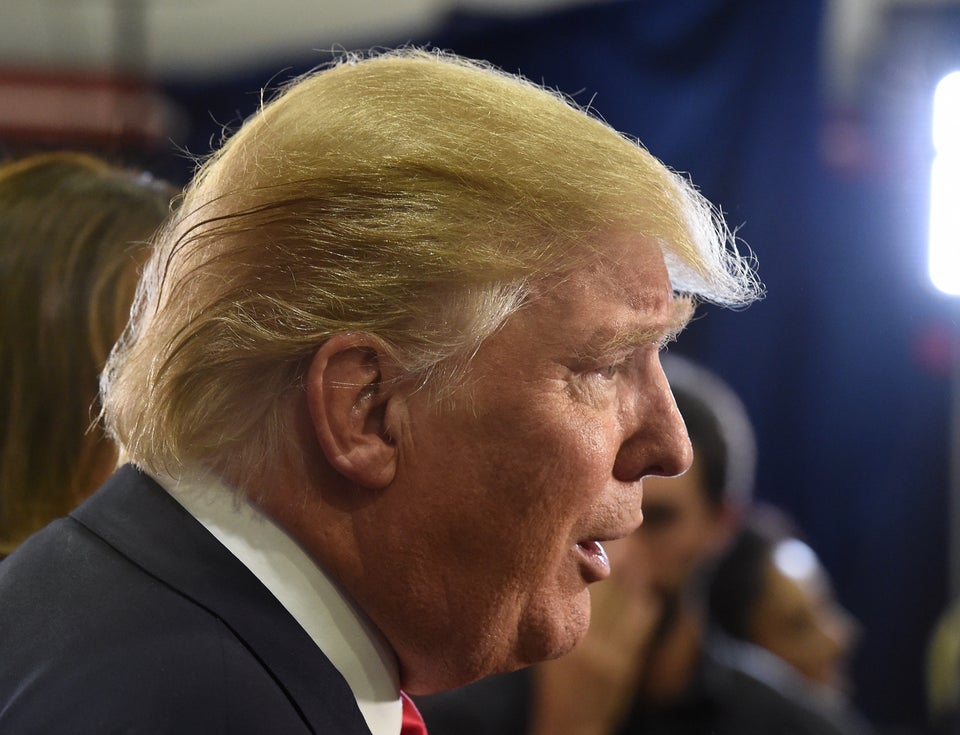 How Donald Trump Talks About Undocumented Immigrants
Popular in the Community