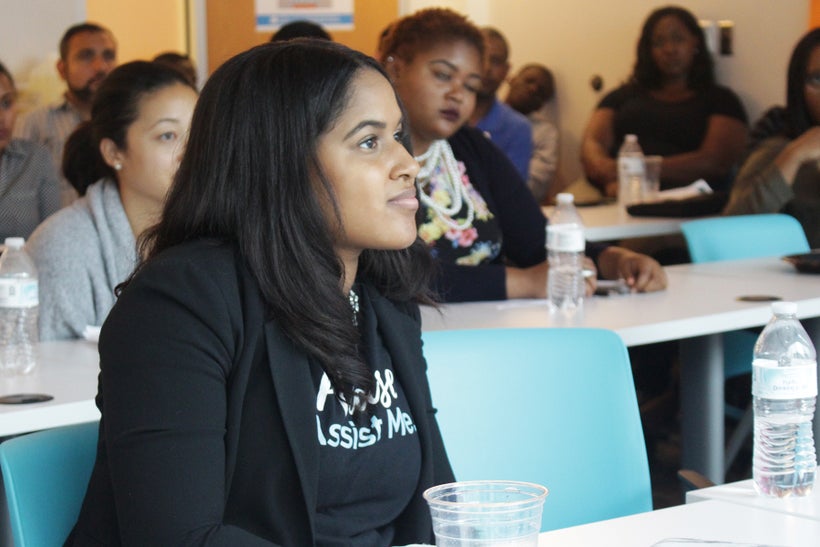 Ever heard of Durham, NC? I'll forgive you if you say no. But if you're an aspiring or current Black entrepreneur, you should definitely plan a visit. Ten Black-led startups from across the U.S. experienced the city first-hand last month as part of the 2nd Annual Google For Entrepreneurs Exchange: Black Founders. The week-long startup bootcamp is curated and run by American Underground, in partnership with Google For Entrepreneurs and Lincoln Financial, to support Black-owned startups looking to raise a seed or angel round of funding. It is fitting for a program like this to be here in Durham -- a city with Black entrepreneurship in its blood.
Durham's Legacy of Black Entrepreneurship
The first place we brought the selected teams to was the Durham Convention & Visitor's Bureau to give them historical context behind Black entrepreneurship in our city. During the late 1800s and early 1900s, Durham was home to a thriving and self-sustaining Black community, and a large concentration of successful Black-owned businesses. Historic Parrish St. (known as Black Wall Street) and the neighboring Hayti community were lauded by both W.E.B. Dubois and Booker T. Washington, two Black leaders who seemed to disagree on almost everything else.
This is an important historical backdrop for Black entrepreneurs living in or visiting Durham today. It's a prototype for Black excellence. It's a legacy that Durhamites of all races wear proudly across their chests. Today, Durham has a large presence of startup activity, a minority-majority population, and a city-wide ethos centered around inclusivity -- which is why it is still (or perhaps again) considered one of the best cities for Black-owned businesses.
99 Problems, But a Pitch Aint One
Black entrepreneurs face unique challenges across the country, and Durham is no exception. They often lack access to the networks known for supporting and propelling great (and sometimes not so great) ideas forward, and are far less likely to get funding than their White or Asian counterparts. We felt it necessary to support and shine a much-deserved light on what are undoubtedly some of the country's best Black-led startups. Scratch that. Best startups. Period.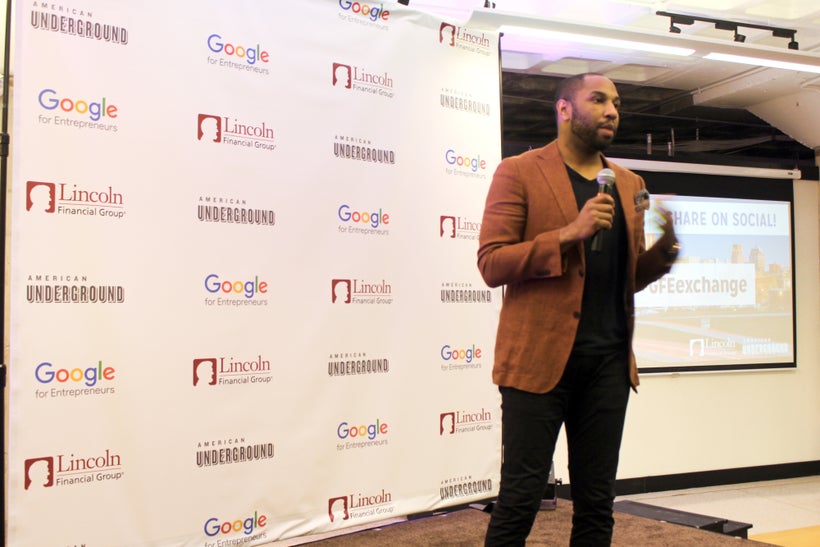 Through the GFE Exchange, the startups had the undivided attention of investors, mentors and thought leaders well-positioned to offer direct help or make warm introductions to their influential colleagues. The founders received training and mentorship on how to leverage the value of their company to potential stakeholders. They got real-time pitch coaching and an honest look at how investors evaluate startups. At the program's closing pitch competition, half of the companies made enough of an impression on visiting judge Arlan Hamilton (Founder/Managing Partner of Backstage Capital) to receive a $25,000 investment on the spot!
Strength in Numbers
Perhaps the greatest value to the Exchange participants was not what we at American Underground offered them, but what they were able to offer one another. Many expressed the overwhelming sense of camaraderie they felt by being amongst other Black startup founders with similar experiences, problems, and frustrations.
I, too, found myself indulging in discussions I might not normally have in predominantly White spaces. The topics ranged. We talked about affirmative action and we ranked mumble rappers. We discussed the best ways to create access for entrepreneurs of color and the best ways to execute the Milly Rock. But the content of our conversations wasn't as important as the comfort we felt in having them -- in being our true selves.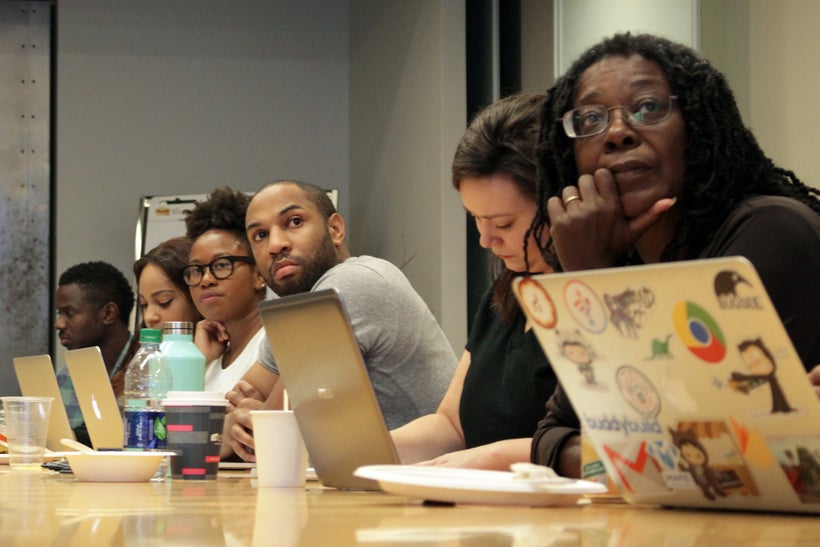 This is a big deal. As this cohort of Black founders joins last year's cohort, they add to a network that will include future cohorts. And like new neural pathways in the brain, these new social and business connections will activate brilliant and unimaginable possibilities. It's the Black Wall Street model scaled for modern times. There's something inspiring about connecting with another Black professional who might just be a DJ Khaled pep talk away from an extraordinary success story. And it's empowering if you can be the one to deliver that pep talk, or make a game-changing introduction on their behalf.
Black entrepreneurs benefit from a density of other Black entrepreneurs. We've seen it firsthand. The Google For Entrepreneurs Exchange was intentionally held on the same week as Durham's Black Wall Street: Homecoming, one of the top Black startup and tech conferences in the country, for this very reason. More connections. More discussions. More sharing of proverbial Rolodexes.
This is Black entrepreneurship at it's finest, and I'm proud to see it going down in Durham.
This post was published on the now-closed HuffPost Contributor platform. Contributors control their own work and posted freely to our site. If you need to flag this entry as abusive,
send us an email
.