Attorney General Lisa Madigan and Comptroller Leslie Geissler Munger want a Cook County judge to make clear what can and can't be paid by the state comptroller's office without a state budget in place.
Madigan filed a motion in Cook County Circuit Court that seeks a court order authorizing the comptroller's office to, among other things, issue paychecks to state employees.
"The Illinois Constitution clearly states that without a budget, the state's authority to fund government operations and services is severely limited. I am bringing this action to ensure that legally supported expenditures can continue to be made and to address the question of how the state payroll is legally managed during the budget impasse," Madigan said in a statement.
Munger, the state official in charge of the state's checkbook, said that while she has authority to continue paying some bills under existing court orders, most day-to-day expenses, including payroll for state employees, are another matter.
"Without an appropriation or a court order we will be unable to continue payments to non-profits, social services and small businesses that are not covered by the court orders that I just mentioned for their new Fiscal Year 2016 expenses," Munger said in a press conference at the Thompson Center in Chicago. "These are organizations that have been receiving expedited payments from our office for Fiscal '15 due to existing hardships.... They will likely be among the first to feel the pinch, because we are more current with them on our payments, and we do not have an appropriation to pay them for any of their new Fiscal '16 bills."
Munger said the state currently is $5 billion behind in paying its bills for Fiscal Year 2015, and payment for services provided during Fiscal Year 2015 still can be issued. That means it could be many weeks before some service providers -- who are accustomed to long waits for payment of their bills -- feel the effects of not being paid for bills submitted after the July 1 start of Fiscal Year 2016.
(Read the rest at Reboot Illinois to learn more about Munger and Madigan's plans for paying state employees.)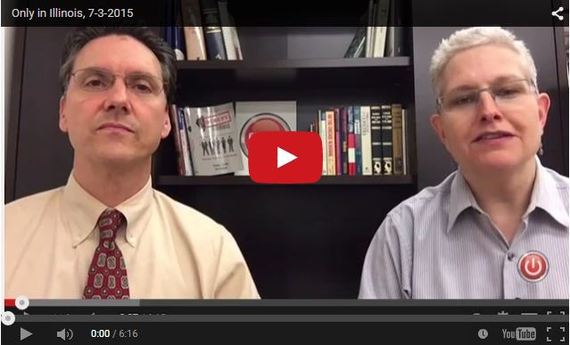 Related
Popular in the Community