Dustin Johnson is on a roll. The current PGA Tour world No. 1 and 2016 U.S. Open champion is expecting a second child with fiance Paulina Gretzky, daughter of "The Great One," Wayne Gretzky. He finished the 2016 season as the leading money-winner on the PGA Tour, while winning both the PGA Player of the Year and PGA Tour Player of the Year awards.
In 2017, the 32-year-old won three consecutive titles to kick off the season before having to bow out of the Masters Tournament because of a freak back injury.
Johnson's stellar play on the links has also garnered him marquee endorsements. Alongside the likes of Kobe Bryant, Mike Trout, Richard Sherman, Andrew Luck and Dez Bryant, he's promoting Body Armor, a performance sports drink. Asked what it meant to him to be associated with such an elite group of athletes, Johnson said, "It's very cool."
The South Carolina native recently caught up with HuffPost to discuss fatherhood, enjoying the spotlight and why he's hitting the ball better than ever.
This interview has been edited and condensed for clarity.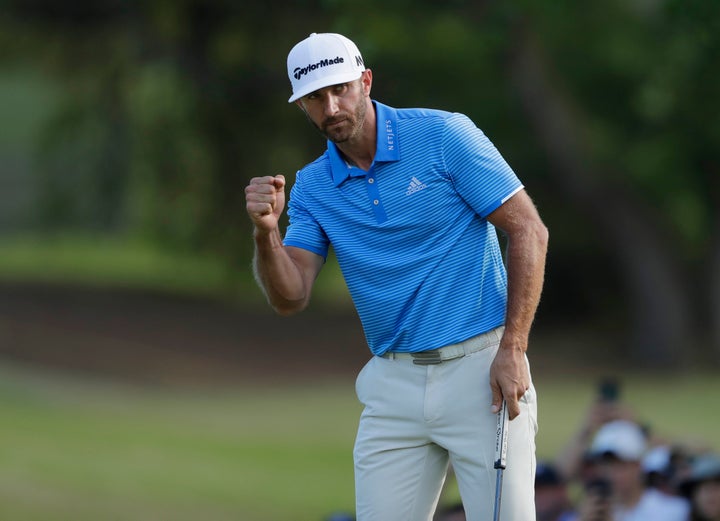 One of our favorite moments is watching your son run onto the green after you win an event. How has being a father changed you?
Obviously, to have him there, and [my wife] Paulina, is amazing. To be able to share these moments with them, it's something we'll have for the rest of our lives. So that's been very, very cool. We've got another baby on the way, another boy, so that's very exciting.
Are you able to take a step back and actually enjoy the spotlight right now? 
Absolutely. I enjoy life all the time, but especially right now. Getting hurt and not playing the Masters sucked, but finally, today, I went out and hit balls. The back's feeling a lot better; it's probably about 85-90 percent right now. I went to practice today, I hit drivers, everything was good.
So that was very reassuring, and I actually hit the ball very well. I was hitting the ball better today than I was when I injured myself, so that was a lot of fun.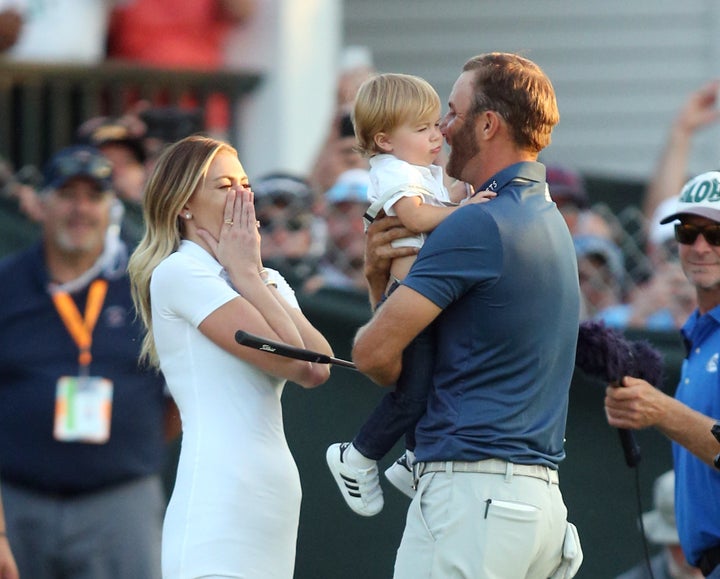 What is your mindset during an injury? Do you enjoy the time away from golf? 
I'm strange, in the fact that I don't have any problems taking a break and not practicing, but it's weird. I don't have a problem going to the course and know that I need to take a break.
But knowing I can go practice whenever I want versus being hurt and not being able to go practice if I want to, it's a different feeling. I don't enjoy my time away from it as much. 
You've put an added emphasis on your wedge game. Clearly you have elevated your play, but have you changed your approach to the game as well? 
No, not really. I don't think I've really changed much. The only thing I've changed is I've really dedicated time to work on my wedge game. That was something that I really didn't do my first six or seven years I was on tour. I mean, I practiced them, but not with the same kind of [focus]. Now I practice the same thing. Every day that I'm practicing, I'm practicing the same thing.
What role has your new putter played in your ascent?
I switched to the Spider putter by TaylorMade back in Indianapolis at [the BMW Championship] and that's really, really helped my game ― you know my putting has improved.
I was practicing my putting a lot, but it just felt like I wasn't getting any better. I wasn't having any kind of consistency with the putter and I made the switch to the mallet, the Spider. I've been a lot more consistent with rolling the ball, I'm hitting my lines more consistently.
Really, probably the biggest change in my game was when I went to drawing it from fading it. That's been a huge thing, especially with the driver. I'm hitting more fairways, I'm driving it just as far, if not further, and it's been easier.
So you've applied an assortment of small changes?
Right, I don't like to change, especially if I'm playing well with my golf clubs. I hate changing golf clubs. I'll use them until I literally have to change them because they're worn out. Drivers, I don't like to change the driver.
Obviously TaylorMade ― they keep coming out with new drivers, but I don't change because they made a new driver, I change because the driver that they made is better than the one I'm hitting. I never like changing equipment or anything, so if I change something, it's for a reason ― because it's better or I feel like it's making me better.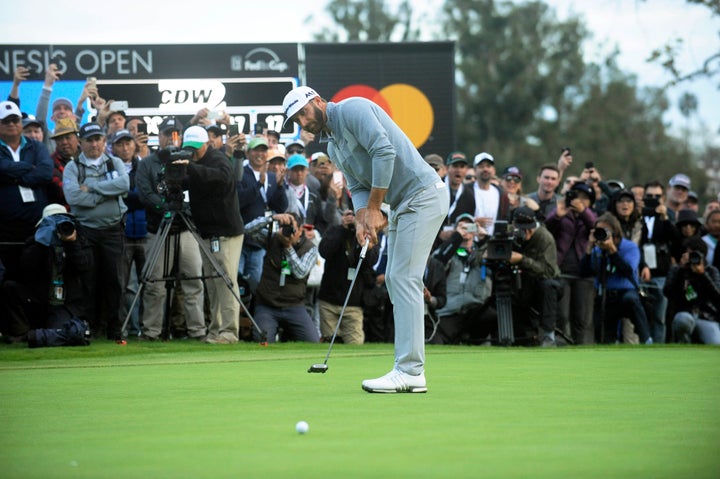 You are undoubtedly one of the most well-liked guys on tour. Is it ever a challenge to balance your friendships with the sheer competitiveness during tournaments? 
No, not for me. Yeah, I like all the guys and I'm friends with all of them, but when you step on the first tee, yeah, we're still buddies but I still want to beat them. ... But for me, I don't know, it's just something from when I was little. I just like to win.
Do you enjoy the pressure of being No. 1? We know you're a fitness buff, but does your success drive you to work that much harder with your golf trainer, Joey D?
Like I said, for me, it drives me to work harder and try to be better because I want to stay where I'm at. I mean, there's a chip [on my shoulder] to stay there and become better, and I feel like it's where I like to be. I enjoy it, and I embrace it.
Who influences your life the most at this point? 
I've got a great team around me, with Joey D [Joey Diovisalvi], [agent and manager] David Winkle, Paulina, and obviously getting to be around Wayne a whole bunch, it's definitely a good support team. Janet, Wayne's wife, is probably my biggest supporter, and that's great. She's just the nicest lady ever. ... I've got a great support system.
Correction: A previous edition of the article incorrectly stated that Dustin Johnson was married to Paulina Gretzky. It has been correctly updated to reflect that the two are engaged to be married.
Calling all HuffPost superfans!
Sign up for membership to become a founding member and help shape HuffPost's next chapter