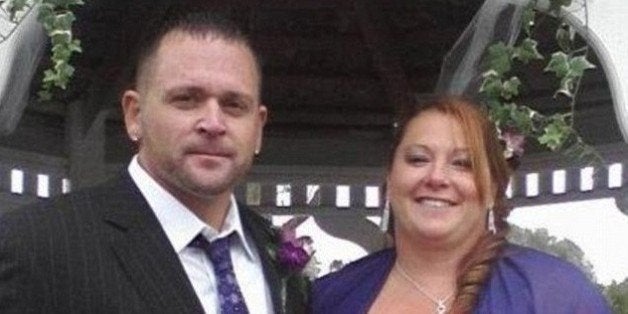 A central Pennsylvania prosecutor says Christmas has been forever ruined for the children of a 34-year-old woman who was brutally killed by their father on Christmas Eve.
"It's chilling -- just awful," Lancaster County District Attorney Craig Stedman told The Huffington Post on Monday.
"The timing makes it worse," Stedman continued. "Then you put kids in the mix and it makes it even more difficult. Christmas for them is ruined forever. It's just terrible."
According to Stedman, Dustin Lee Klopp, 34, of Paradise Township, called police on Christmas Day and told them about his wife's death. Upon arrival at the scene, a Pennsylvania state trooper found the body of Stephanie Kilhefner concealed inside a bag in a shed on the couple's property.
Roughly 30 minutes later, Klopp arrived at the state police barracks in Lancaster and turned himself in.
Klopp admitted to killing his wife of three years and said the murder had occurred on Christmas Eve, at about 10 p.m., Stedman said.
"They [had] a domestic argument that escalated into a physical altercation," the district attorney said. "He admitted he knocked her unconscious, cut her throat with a knife and then took an axe to her head."
Klopp hid Kilhefner's body and cleaned up the crime scene, Stedman said. The following morning, he took the couple's children, ages 2 and 5, to his parents' house to celebrate Christmas.
"I know that [Klopp's] father drove him to the state police, so I would assume [he told his father] something," Stedman said.
The county coroner is conducting an autopsy on Kilhefner Monday afternoon. Klopp told police his wife was still alive at the time he took the ax to her head.
Authorities do not believe the children witnessed Kilhefner's slaying.
"There is no evidence whatsoever that they witnessed anything, which is fortunate for them," said Stedman.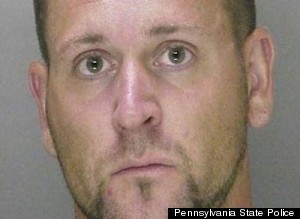 Dustin Lee Klopp
A lawyer who has previously represented Klopp told Lancaster Online he was surprised by Klopp's most recent arrest.
"They both seemed to be very level-headed individuals," attorney Cory Miller told the news site. "He never struck me as a violent individual."
Stedman told HuffPost that authorities are still looking into Klopp and Kilhefner's relationship.
"There were no prior criminal incidents of domestic violence between them, but that doesn't mean nothing happened," the district attorney said.
In October, Kilhefner did post a message on Facebook that said, in part: "This is just a little reminder to all those out there who bully what you say or do cannot be reversed the damage it leaves is perminate [sic]."
The reason behind the posting remains unclear.
Meanwhile, Klopp has been charged with homicide, abuse of a corpse and tampering with evidence. He is being held at the Lancaster County Jail without bail. Jail records do not list an attorney for him.
A memorial fund has been created at Gofundme.com to help Kilhefner's family with funeral expenses. Click here to donate.
Before You Go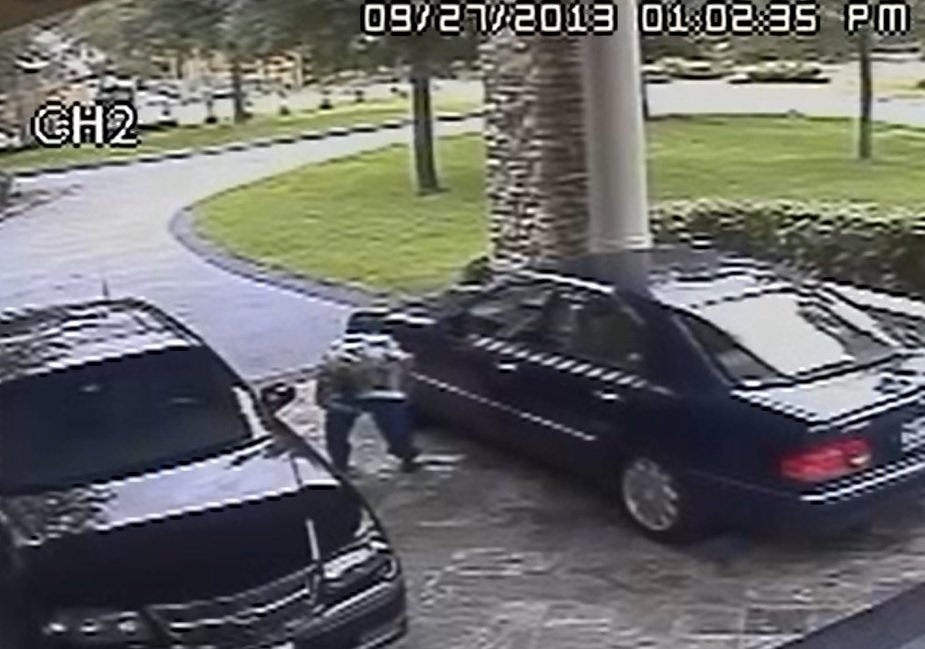 Bad Choices
Popular in the Community