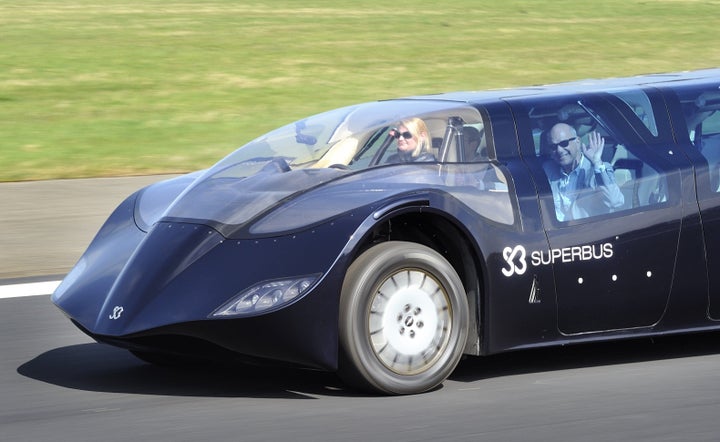 The Netherlands has developed an electric "Superbus," an eco-friendly form of public transit that can carry 23 passengers and reach a top speed of 155 miles per hour.
As the BBC is reporting, the state-of-the-art vehicle is the brainchild of Dutch astronaut Wubbo Ockels, who is currently a professor of aerospace sustainable engineering and technology.
Chief designer Antonia Terzi, former chief aerodynamicist of the BMW-Williams Formula 1 team, is quoted as saying the vehicle, which cost an estimated 13 million euros, will "tackle the challenges of mobility, spatial planning, service detail and environmental demands all in one."
The lengthy carbon fiber and fiberglass vehicle is reportedly set to make its debut at a trade fair in Dubai next month.
Watch video of the Dutch "Superbus" below:
Popular in the Community