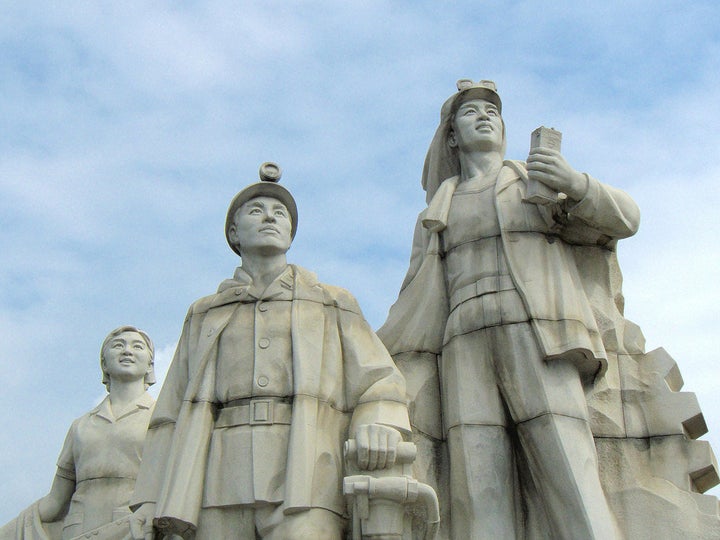 Willem van der Bijl, a Dutch tourist who went missing in Pyongyang in July, then had a pro-North Korean government op-ed published in his name last week, has returned to the Netherlands and told reporters communist authorities detained him.
"The popular election system of the DPRK is really excellent," read the piece. "What I'd like to say more is that whenever I visit the country I can see more and more modern structures rising here and there. And I realize the developing reality of the country."
The article, which was illustrated with a photo of a tie-wearing, but shabbily hirsuit van der Bijl, was credited to "Wim van der Bijl, director of the art building material company of the Netherlands," which seemed far off enough to discredit the already unbelievable story that anyone was impressed by North Korean democracy.
The autocratic government run by Kim Jong-Il is notoriously cantankerous and has proved itself more than willing to play diplomatic games with foreign nationals, which means visits to the "Hermit Kingdom" always have the potential to get exciting in a hurry.

Popular in the Community