Four Dutch tourists have been jailed under Russia's "gay propaganda" law after they were suspected of promoting homosexuality to children.
Russian LGBT Network was the first to report the tourists had been jailed Sunday. Russia's Gazeta later reported the four suspects were with the LGBT-Groningen organization.
According to a Huffington Post translation of the report, the tourists arrived in Murmansk in mid-July to make a film about the city and the life of gay community there. While conducting a seminar with local LGBT group Center Maximum on Sunday, the police came in and arrested group chairman Kris van der Veen, as well as a camerawoman, a sound technician and a female student. Members of Center Maximum were also arrested.
The police were reportedly looking for minors at the meeting, according to Gazeta, but found none. They did, however, discover a 17-year-old in the film footage. The teen had told the crew he was 18 years old at the time of his interview, according to the report. Police were able to keep the Dutch tourists under the "homosexual propaganda" law.
The anti-gay legislation, which was signed into law by Russian President Vladimir Putin on June 30, stigmatizes gay people and bans anyone from giving children information on homosexuality. Earlier this month, it was announced tourists would be subjected to the same fines and sentences as residents if found in violation of the "gay propaganda" law. Foreigners can be jailed up to 14 days.
A hearing scheduled for Monday was later postponed, Russian LGBT Network reports.
"Mr. Putin's campaign against lesbian, gay and bisexual people is one of distraction, a strategy of demonizing a minority for political gain taken straight from the Nazi playbook," Fierstein wrote. "Can we allow this war against human rights to go unanswered? Although Mr. Putin may think he can control his creation, history proves he cannot: his condemnations are permission to commit violence against gays and lesbians. Last week a young gay man was murdered in the city of Volgograd. He was beaten, his body violated with beer bottles, his clothing set on fire, his head crushed with a rock. This is most likely just the beginning."
He has urged gay rights supporters to speak up, as Russia is set to host the Winter Olympics in Sochi.
Before You Go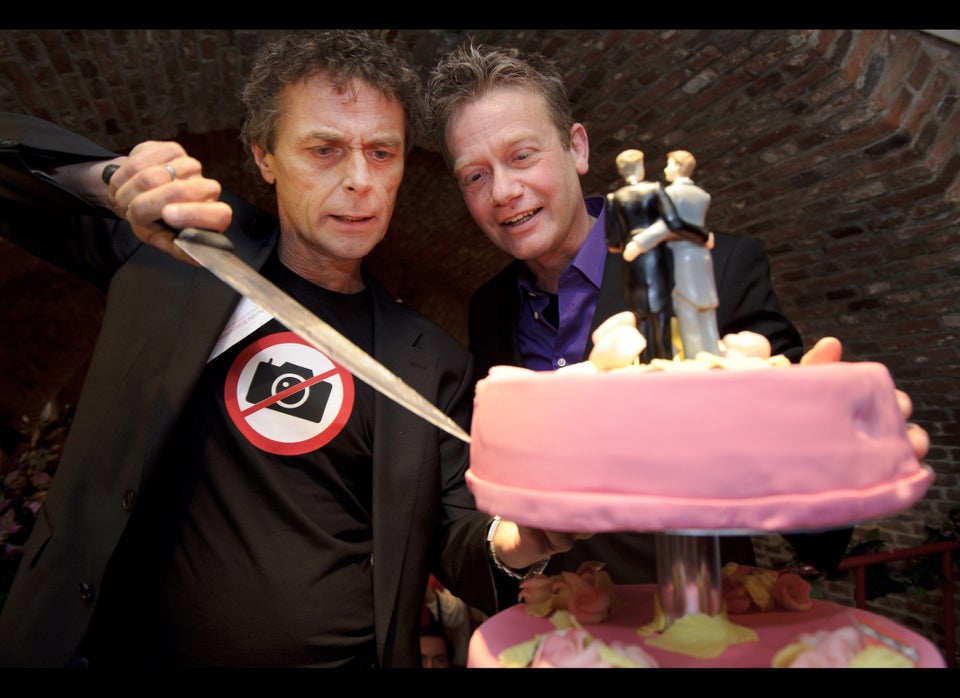 Gay Marriage Around The World
Popular in the Community